Main Menu : Home | Li Read | Business Card | Listings Portfolio | Gulf Islands | Reference | Real Estate Network | Send E-Mail
Gulf Islands : Galiano | Mayne | Pender | Salt Spring | Saturna | Other Islands
Other Islands : De Courcy | Hudson | James | Mudge | Parker | Piers | Portland | Prevost
| Reid | Sidney | Thetis | Valdes | Wallace | Wise

Thetis Island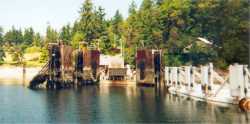 Thetis Island was named by Captain Augustus Leopold Kuper, after his ship, the H.M.S. Thetis, a British frigate, which surveyed the area circa 1851. Thetis was first settled in 1873.

Thetis Island is about 10.4 sq km in size, and has a population of about 360 people. There is an elementary school serving grades K to 7. This school is in a different school board then the other Gulf Islands.

The residents do most of their shopping in Chemainus or Duncan, on Vancouver Island. There are convenience groceries at the two marinas in Telegraph Harbour. Thetis Island Marina offers an ATM, postal services, & a pub. Telegraph Harbour Marina offers a Bistro from Easter to October 31.

The pub at Thetis Island Marina offers really good food. Keep in mind the kitchen closes at 8 PM. I have not tried the bistro at Telegraph Harbour Marina.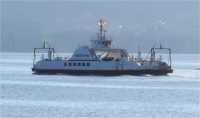 Thetis enjoys BC Ferry service to and from Chemanius on Vancouver Island. There is also a company, which offers regular floatplane service to Vancouver from Thetis.

The Thetis Island Summer Market is every Sunday between May 23 and September 5 in the Pavilion at Telegragh Harbour Marina. Purchase local arts & crafts, home baking, preserves, and fresh garden produce. Also items from Penelakut Island.

Most of the visitor accommodations on Thetis Island are B&Bs. However Capernwray Harbour Bible Centre and Thetis Island Marina also offer accommodations.

Fire permits are required from April 1 to October 31. This includes campfires. Call 1-250-715-9131 to obtain a fire permit. Visitors are requested to take their garbage with them, long term visitors should phone 1-250-252-0144 for information on garbage removal.






Thetis Island and Penelakut Island were originally joined by mud flats. In 1905 a passage was dredged to allow small boat traffic to pass during high tide.

The name Thetis is from Greek myth, and was a Neriad, a sea nymph, and daughter of Zeus.



Thetis Island Marina : 1-250-246-3464 (also for seaplane services)




Telegraph Harbour Marina : 1-250-246-9511




Thetis Island Ferry Terminal



Thetis Island Ferry Terminal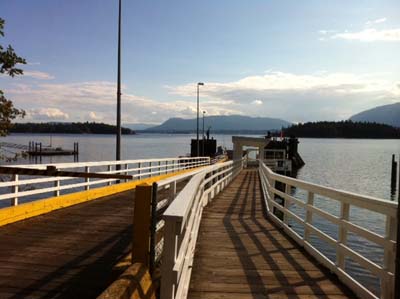 Contact Li Read at Sea to Sky Premier Properties (Salt Spring), 4 - 105 Rainbow Road, Salt Spring Island, BC, V8K 2V5; Direct Tel: 1-250-537-7647