Main Menu : Home | Li Read | Business Card | Listings Portfolio | Gulf Islands | Reference | Real Estate Network | Send E-Mail
Gulf Islands : Galiano | Mayne | Pender | Salt Spring | Saturna | Other Islands
Galiano : | Map | Slide Show

Galiano Island
Galiano Island is a long, relatively narrow, island of 57 sq km. It is the second largest of the big islands. Galiano has a population of about 1000 people. Galiano was named after Captain Dionisio Alcala Galiano of the Spanish naval vessel Sutil in 1792.

Galiano enjoys fast ferry service to Tsawwassen on the BC Mainland, near Vancouver (approx. 55 minute trip). The ferry then goes on to Mayne, Pender, and Salt Spring (this route is between Tsswassan, Vancouver's terminal and Long Harbour, on Salt Spring Island).

Galiano is also home to the Gulf Islands Film and Television School. Set in a former logging camp, the school's students produce award winning work during the intensive week long courses.

Galiano, like Mayne, offers foreshore on Georgia Strait, with panoramic views back to Vancouver/Lower Mainland and Coastal mountains. The more protected oceanfront options, facing Trincomali Channel and looking across to Salt Spring Island, can be bluff/"high bank" waterfront options.

Galinao is famous for its Heritage Forest preserves, and its several marine park reserves. A less well known one is Dionisio Marine Park, with wonderful Coon Bay, just at the exit point from Porlier Pass into Georgia Strait. If you've never been here, please put it on your list of things to do!

A lovely place to stay is: the totally refurbished Galiano Inn, at Sturdies Bay -- great restaurant, spa facility, and walking distance to the ferry.


A great place to eat is the Hummingbird Pub. If you are docked at the Montugue Harbour Marina, the public dock beside the marina, or anchored / moored in Montague Harbour, you should catch the free bus to the Hummingbird Pub. It is a unique experience. The bus picks you up about a block from the marina / public docks every hour from 5 pm to 11 pm. You should be at the pick-up point about 10 minutes to the hour. For more information, call 1-250-539-5472.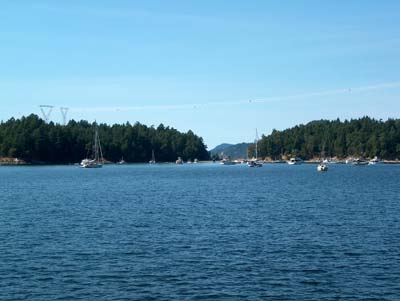 Montague Harbour Marine Park
Located at the northwest end of Montague Harbour, the park is the oldest marine park in British Columbia. Established in 1959, Montague Harbour Marine Park is one of the most popular with Gulf Island's boaters.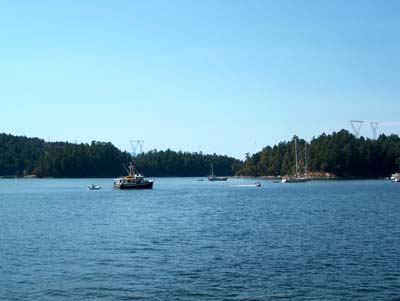 The park features white shell beaches, 35 mooring buoys, boat launching ramp, a dock for dinghies and other small boats. There are campsites for tents and RVs. Reservations may be made by calling 1-250-689-9025.







Contact Li Read at Sea to Sky Premier Properties (Salt Spring), 4 - 105 Rainbow Road, Salt Spring Island, BC, V8K 2V5; Direct Tel: 1-250-537-7647