Main Menu : Home | Li Read | Business Card | Listings Portfolio | Gulf Islands | Reference | Real Estate Network | Send E-Mail
Gulf Islands : Galiano | Mayne | Pender | Salt Spring | Saturna | Other Islands
Salt Spring : Ganges | Fulford Village | Bus Service | Accommodations | Restaurants | Resident Profiles | Map | Slide Shows
Restaurants
Salt Spring Inn: in the heart of Ganges Village, and with accomodation above the restaurant. Open for breakfast, lunch, and dinner, daily.
---
Seaside Kitchen: across from Vesuvius ferry parking lot, with an oceanside deck for summer al fresco dining pleasures...open for lunch and for dinner. Best fish and chips, according to the Islanders!
---
House Piccolo: a stellar dining experience, for dinner, located in Ganges Village. Locals and visitors alike call this "Salt Spring's best restaurant". Certainly a place for celebrations! Open for dinner.
---
Hastings House: a part of Relais et Chateaux group, and with an award winning kitchen, this has to be on your list for those very special occasions. A view down Ganges Harbour is also a part of the ambiance. Open between April and November, for dinner: this is a not to be missed experience. Try the Bistro andthe fine dining options.
---
Treehouse Cafe: recently "enclosed", this well known summer location is now "year round". Yes, live music is still on the menu, too! Breakfast and lunch, in the "off season", and dinner, too, in the summer season.
---
Golden Island Restaurant: eat in or take out...great Chinese cuisine choices! A local's favourite!
---
Rock Salt Cafe: at Fulford Village, adjacent to ferry terminal parking lot. Open for breakfast, lunch, and dinner...an award winning kitchen! Enjoy!
---
Moby's Pub: located at the head of Ganges Harbour, steps from Salt Spring Marina, is Moby's Pub. Enjoy the wonderful views of the Harbour.
---
Rendezvous Cafe: across from Moby's and from Salt Spring Marina. An authentic French bakery...coffee and pastry delights: take out or eat in. Quiche, tomato tarts, savoury cheese items, plus delectable pastries. Make sure your next birthday cake comes from here. Christmas Yule Logs, too!
---
Cafe Talia: on Hereford Street...best cappucino in town! Lots of treats...open from 9 to 4, Monday to Saturday. Closed Sunday.
---
TJ Beans: coffee house with the best viewing deck on the Island! Corner of McPhillips Avenue and Lower Ganges Roads.
---
Embe Bakery: coffee, teas, home made delights...the pies!
---
Dagwood's: on Lower Ganges Road, in Upper Village. A Salt Spring tradition: breakfast and lunch.
---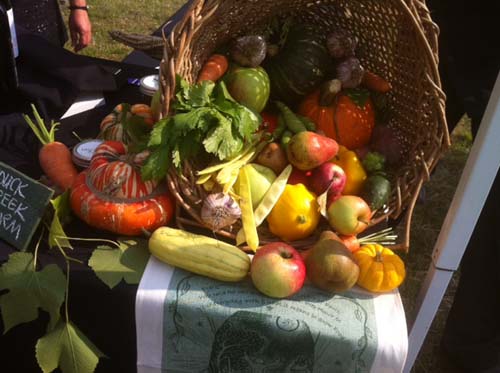 Contact Li Read at Sea to Sky Premier Properties (Salt Spring), 4 - 105 Rainbow Road, Salt Spring Island, BC, V8K 2V5; Direct Tel: 1-250-537-7647