Copyright, Li Read, 2023

May, 2023


The Great Pacific Northwest Coast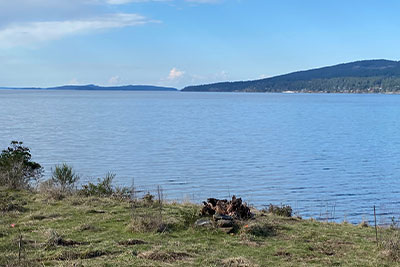 The great Pacific Northwest Coast, including the delectable Southern Gulf Islands/Salt Spring Island, enjoy this month of natural largesse...blossoms tumble through orchards, and gardens flower forward. Lucky us to be here, whether this is home or just visiting.
What about the local real estate market at this very beginning of May, the month that has Spring easing into Summer? This past April continued to show low inventory and significant buyer interest, in options below 1.5 million. The higher priced properties began to get renewed inquiries, but fewer sale outcomes. May usually traditionally begins the sales of upper tier priced opportunities. Low inventory continues as we start into May.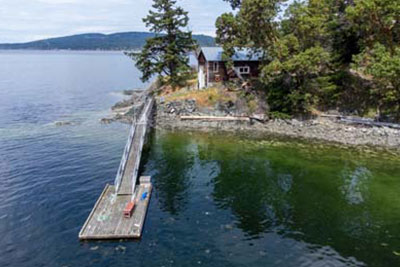 Both Canada and local community markets are aware of the continuing lack of housing...at the same time that the federal government is encouraging strong immigration (1.5 million by 2025). Lack of supply and increased demand promise price stability and also seem to encourage price increases.
Most buyers locally continue to be from Vancouver, and the desire to move from urban to rural remains a strong motivator. Smatterings of buyers from Alberta and Ontario are also present...retirees? Interest from out of country is there, but the federal two year ban on foreign ownership has created misunderstandings. There are many exemptions. One exemption: the ban does not apply to recreational regions and so Salt Spring and the Gulf Islands would be exempt. Important for out of country buyers to check into this.
Not Only A Change In The Weather
The many societal shifts propelled by covid shut-downs continue to unroll. Working from home is a major change. The authentic ability of the internet to support this allows this significant work change. Will empty office spaces and commercial buildings now be revamped into needed residential housing? Creative designers are needed! On Salt Spring, for example, the vacant upper level office spaces in Ganges Village could be reconfigured into living opportunities.
Real estate has always been both global and local, as far as trends go. Population movements historically change the status quo in all countries. Throughout the world, population movement is underway...the seeking of better lives. All countries thus shift socially in response to massive migrations.
Salt Spring and the Gulf Islands remain unincorporated areas, with a governance format that comes under the Islands Trust and the CRD (Capital Regional District). The post-covid changes were perhaps unforeseen, but the huge impact of artificial intelligence is another significant game-changer...Will the 1974 Trust documents survive unaltered? Hmmm.... Early May may be about more than local real estate outcomes.
The Summer Winds
So, we start into the natural allure of May with continuing low inventory choices for buyers and with a desired lifestyle attracting them...a property on Salt Spring and the Gulf Islands shimmers invitingly. Prices remain relatively stable. Will they rise? Too soon to say...couple huge inward migration with lack of housing options and it would appear upward pricing will continue. It may take until September to chart this. Summer sales need to take place first.
Beautiful May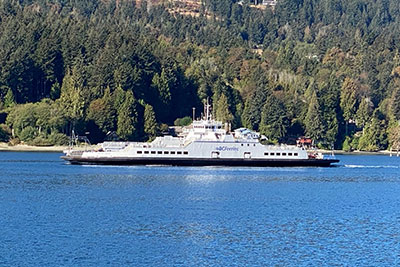 So...beautiful May. Mother's Day and the Victoria Day Holiday Weekend are mainstays of this lovely month. Beaches to walk on, sailing and kayak adventures to enjoy, hiking trails that beckon, outdoor patios to allure at our amazing restaurants, wine and cidery tastings, Saturday Market in the Park, Tuesday Farmers Market, farmgate stands, art openings at the Ganges Galleries, ArtSpring events, studio tours, meditation and spa renewals, ArtCraft...wow...feed the mind, the body, and the soul on the dazzling Gulf Islands.

Look forward to meeting you and to helping you with your real estate needs on Salt Spring and the Gulf Islands. Thank you.

Tel: 1-250-537-7647
E-Mail: LiRead33@Gmail.com