Copyright, Li Read, 2023

June, 2023.


The Low Tides of Summer
It's June...the month when the calendar says "Summer", when schools are out for summer vacation, when the days are longest and beaches beckon (yes, those are low tides).
Summer has the word "ease" at the heart of it. Kayak to Chocolate Island, sail through these amazing Gulf Islands (some of the best protected boating waters in the world), enjoy beachcombing, swim in the lakes, hike the trails, picnic wherever your fancy takes you, enjoy al fresco dining with a view at the super restaurants around the island.
A highlight of June? The annual Tour des Iles weekend (voyage between the five Southern Gulf Islands...live music and new discoveries. A WOW). Check the Visitors Centre for dates and details.
The Salt Spring Real Estate Market
So, what about the real estate market at this very beginning of June? The story of low inventory coupled with consistent buyer desire for rural/recreational areas (yes, still the flight from urban to rural) continue to be in place.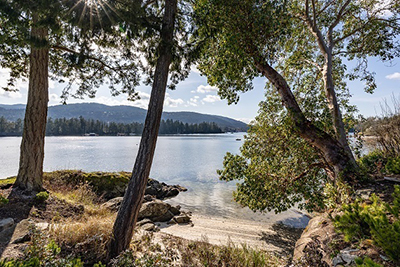 The immigration push (federally, the government is encouraging 500,000 immigrants a year, for 2023, 2024, 2025), at the same time as lack of housing (to buy or to rent) remains an issue everywhere, seem to predict rising prices. Lack of supply is always the reason for price increases. It remains, quite simply, a sellers market.
This is not yet the crazy market seen in 2021. So far, we are not noting many multiple offers all at once, with "over ask" outcomes.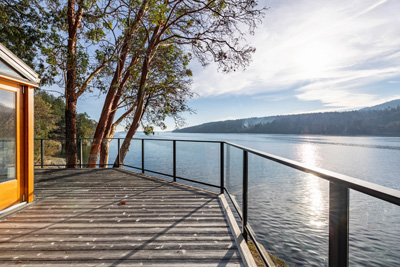 Sellers do get close to list, in many cases. In others, price reductions happen first and then often a further reduction at the point of a sale. These differences merely point to the pace of recovery after "the great pause" of 2022. It may take until late August/September to really see the tone of 2023, for real estate patterns.
There are many lingering concerns: interest rate further rises, inflationary pressures, lack of good choices for a buyer, supply chain issues, rising cost of materials (one reason why some buyers ignore undeveloped land listings), geopolitical worries, currency concerns. Worries do create slower outcomes...the persistent refrain: "are we safe yet?".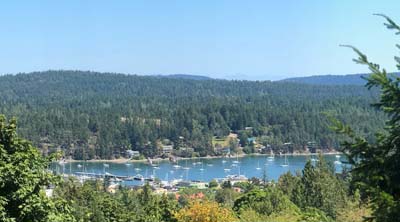 Since 2016, most buyers have been from Vancouver in the Gulf Islands, and in other rural venues. These buyers plan to live where they purchase, and so take time in considering "where" to relocate. It always takes time to sell property on any Gulf Island, no matter the market trend.
Close to Everything and Yet Wonderfully Apart...
So, we segue into June with fewer listings and renewed desire to own property on a Gulf Island...close to everything and yet wonderfully apart. Remember, too, our form of governance (the Islands Trust) and its preservation mandate. The Trust also keeps growth low. Between the Trust and the lack of interest from most owners in becoming sellers, and the pressure for housing, one might agree that price points will rise in real estate.

Look forward to helping you with your real estate needs (whether selling or buying) on Salt Spring and the Southern Gulf Islands. Your best interests are my motivation.

E-Mail: LiRead33@Gmail.com



Meantime, June is here...and whether a resident or a visitor, Salt Spring and the Southern Gulf Islands smile a Summer hello. Enjoy!

Tel: 1-250-537-7647