"Think of the act of charity and all of its beneficial results as aimed solely toward the benefit of others. Even though charity can be performed by those seeking their own benefit...altruistic giving involves no selfishness at all." --- Dalai Lama

Sip & Savour

I am one of the sponsers of the annual Sip & Savour event.




---
Gulf Islands Secondary School

I am a strong believer in the liberating power of education in an individual's life.

On several occasions, I was pleased to offer, to the local high school's resource centre, the sum of $500, one in Spring & the other in Fall, and continued same in 2008. I made similar contributions in 2007, 2006, 2005, 2004, & 2003.

At earlier moments in my life I was a teacher, at the secondary school level (English, French, and Theatre, to grades 8 to 12), and I know how important this experience can be in helping students to realize their very best in later life. Along with remembering the secondary school grade levels, I also offer contributions to the elementary schools and to the pre-school options on Island, when asked to become involved in their fundraisers. I do believe in giving back to our very special community.


---
Other Donations

Further gifts to the community include financial support of :

Lady Minto Hospital (local Salt Spring Island hospital)
SSplash (indoor pool society)
SPCA (animal welfare)
Terry Fox Run (Cancer research)
ArtSpring (the performing arts)
ArtCraft (showcasing individual artists)

---
Children's Miracle Network

I am proud to be a regular contributor to the Children's Miracle Network. All donations to the Children's Miracle Network in British Columbia go to support the British Columbia Children's Hospital. Several hundred Salt Spring Island and Southern Gulf Islands children have benefitted from the Children's Miracle Network, and this consistent service to local Gulf Islands families makes this a very worthwhile "local community service".
If you'd like further information on the Children's Miracle Network, and how you can be a part of this valuable fund-raising effort, please send me an e-mail. It's worth it!

---
Victoria Women's Transition House Society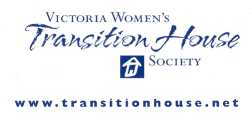 ---
"A loving altruistic attitude has only one face, kindness to others."
--- Dalai Lama