September 18, 2017.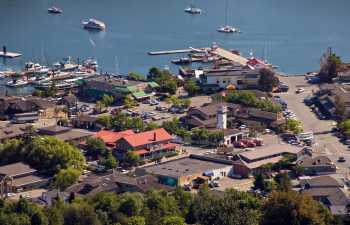 Don't miss out on SSNAP...opening reception on September 22nd, at Mahon Hall. Show runs till October 21st.

The Salt Spring National Art Prize is held every two years, and is open to artists across Canada. The main sponsor is the Salt Spring Arts Council...with many businesses and individuals also offering monetary support.

This is the second year of this prestigious event, and it has grown remarkably since inauguration year (2015).

Salt Spring is an authentic artists community...and this Canada-wide invitational event brings the flair of city endeavours and regional inspirations to our attention.

Don't miss the events and artist lectures throughout this month long celebration of Canada's artistic visions.

Well done, Salt Spring!


---
September 15, 2017.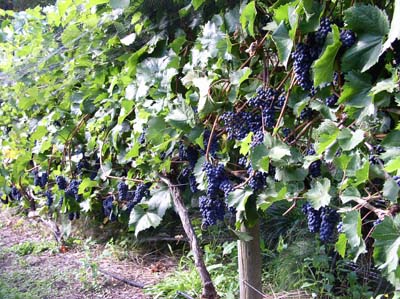 Fall Fair...when the old and the new islands co-mingle. This is a special weekend event (September 16/17, this year).

Always wanted to win a blue ribbon for your cake? your jam/jelly recipe? your floral arranging skills? Here's the place to showcase!

Saturday and Sunday are quite different days...enjoy both.

Leave your car in the Village & catch the bus (pick it up at the Visitor's Centre). Or...prepare to walk, from wherever you can find a street-side parking space on Rainbow Road. This is a very popular annual event...both for locals and for visitors.

Fairs are a part of a rural tradition and Salt Spring is no exception.

Farmers Markets, farmgate stands, organic offerings, orchards (Apple, pear, plum, cherry), berries, nut trees, hops, vineyards, olive groves...a temperate micro-climate encourages sustainable farming on this beautiful island.

Blue ribbon for your vegetables, at the Fall Fair? Why not!

Tip: seek out the pie ladies...save a slice of Blackberry pie for me.


---
September 10, 2017.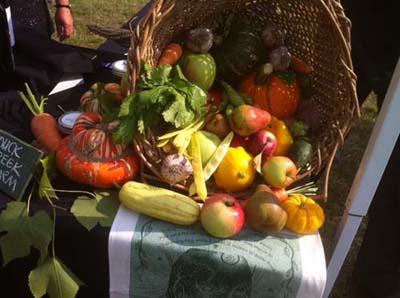 Harvest pleasures, harvest treasures...Salt Spring celebrates sustainable farming.

Saturday Market, Tuesday Farmers Market, farmgate stands, Fall Fair, Farm to Plate dinners at designated farms, Sip & Savour, Apple Fest...plus vineyard/wineries with tastings...& cidery and craft brewery...and cheesemaker's delights.

Wow...lucky islanders! Local produce is featured in our fine restaurants...special harvest menus at Sip & Savour time.

It's an eclectic island, with an authentic artists community, plus is a gem for hiking/walking trails and preserved park lands...add to that the home grown produce, heirloom orchards....mmmm!

Enjoy September's harvest largesse.

Beauty comes year round on Salt Spring.


---
September 6, 2017.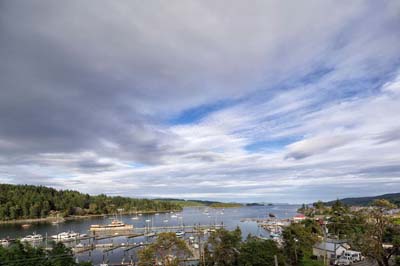 Looking forward to relocating to very special Salt Spring Island? Call me, for full information on what's for sale and what has sold.

The Southern Gulf Islands are in a "grey area"...this is a description given by real estate boards...and it's just a term noting that the Gulf Islands overlap re realtor board affiliations.

Some of the Southern Gulf Islands are on the Vancouver Board...some are on both the Vancouver and the Victoria Board...and some are on the Vancouver Island Board.

Boards are just the input portals that allow a realtor to place a listing on the MLS system.

The MLS is geographic, and this is where a consumer starts a search. All listed properties are seen here, for each area, and a realtor board membership is not relevant.

All Galiano Island listings are seen on the MLS, under Galiano, in a search...same with Salt Spring, with Pender, with Mayne, etc.

It's impossible for a realtor to offer a full private client service feature, in a "grey area". Such a service only works in a cohesive/one board area.

On the Southern Gulf Islands, represented by three different boards, a realtor suggesting this PCS concept will be limiting what the consumer will see.

A PCS is simply a drip-feed from a realtor's board. The realtor does not do it. Only listings that were placed on the overall MLS through that board will be seen.

A Victoria board affiliated realtor can only drip-feed Victoria board listings...this would only show 50% of actual listed properties on Salt Spring. To view all listings for Salt Spring, for example, one has to check out realtor.ca (this gives the entire Salt Spring listed database).

Every week, I offer a print "driveby list" of all listed properties, regardless of realtor, company, or board affiliation. This does have all listed properties on it. I also offer a weekly "solds to date", again showing all sales. The two realty supplements available on Salt Spring are never up-to-date...they are only published six times a year.

It's important to me that potential buyers have full knowledge. The best way to discover what is actually for sale on Salt Spring Island (or on any of the Southern Gulf Islands) is to check out realtor.ca (otherwise, the prospective buyers are only seeing partial information...and may be missing out on "their" special property.

How may I help you to discover and to successfully buy your Salt Spring Island property gem? I look forward to your call.

liread33@gmail.com


---
September 2, 2017.

Here's a Best Buy opportunity on special Salt Spring Island...sunny, lake access, close to Ganges Village, quiet area. Ready to go!



Looking for a sunny (S/SW/W exposures) and private property, close to Ganges Village, yet enjoying that quiet rural "apartness"? Here it is...on pleasing Dover Place (off Upper Ganges Road).



Like to garden? Create that space here. Possible to follow a trail down to Bullock Lake, too.



Main level offers three bedrooms (master ensuite), a bathroom separates the other two bedrooms, plus an entry/foyer that welcomes one to an open plan living & dining, with kitchen off. High ceilings! Easy access to exterior spaces.



Lower (daylight) level also offers two bedrooms and a bathroom. Could perhaps finish this as a separate guest/inlaw suite, if desired. Lends itself to a B&B opportunity, too. Again, easy access to exterior spaces.

Easy-care landscaping will bring back the allure of this property's street-side appeal. Larger than it appears!

Newly painted. Vacant possession. A Best Buy price!


---