November 12, 2019.

Brand new elegant country home...just move in and enjoy the Salt Spring lifestyle!



Opportunity!



A new home, purpose designed for this lovely small acreage (lot 22, Spring Gold Way). Views over St Mary Lake, Salt Spring fields and forest, towards the dramatic Lower Mainland mountains.



Sunny exposures (e/s/w). Excellent drilled well, new septic, park reserve on one side-line for privacy...paved road to your private driveway. Mainly level, easy to landscape/garden to your wishes.



3 bed / 3 bath, dramatic living, stone fireplace, entertainment dining, great kitchen (appliance package), sep. laundry, attached double garage. A Wow! Close to all of Ganges Village amenities (schools, indoor pool, shopping, galleries, library, ArtSpring theatre centre, restaurants and also to golf & marinas...also close to hospital). Close to park hiking/walking trails.

Sleek design, lovely finishes,ready to enjoy!



Check this one out....a definite "best buy".


---
November 8, 2019.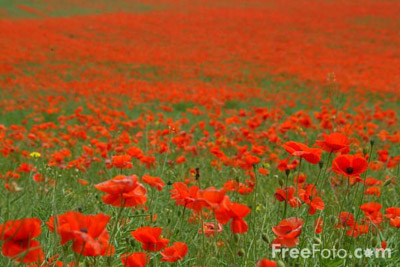 Remembrance Day is on Monday, November 11th. On Salt Spring?...be a part of the service at the Cenotaph...gather at Centennial Park around 10:30. This is a moment to remember all those who have made it possible for us all to enjoy our lifestyles.

The 11th is a statutory holiday in Canada, and since it falls on a Monday this year, it makes this a holiday weekend.

A visitor? It's a chance to check out the slower rhythms of this "softer season". There's always something happening on Salt Spring, but it's also a time to indulge in a little forest bathing.

Fall invites us all to take some time for ourselves.


---
November 5, 2019.



We are easing into almost-Winter, now. The brilliant reds and golds of our Fall foliage is stripping off trees, scraping across pavements, littering fields.

I often think that the Pacific Northwest Coast seasonal shifts are always a little ahead of the calendar notice.

We are back on Standard Time, which means darker mornings and evenings...days are shortening rapidly...by mid-December it will be dark here by 4 p.m.

November offers many clear and sunny days...yes, cooler...but inspiring. The soggy rainy days are a reason to start reading that fat novel, to eat more soups, to light candles, to nurture your winter soul.

Late Fall-into-Winter offers theatre, gallery openings, special menus at our superb restaurants, easy hiking trails, beachcombing pleasures, live music venues...always lots to see and do on special Salt Spring. Craft Fair time! Seasonal events!

The softer season smiles hello.


---
November 2, 2019.

Seeking a waterfront B&B opportunity? Here's a ready to go "south end" option...don't overlook!



Located on the shore of Fulford Harbour, this prime beach front property features a private, peaceful, rural setting providing a front door seat to the sights and sounds of the sea.



Eleven steps to our shell-laden beach puts beach combing, crabbing, kayaking and seasonal swimming at your front door. There is summer moorage potential via a mooring buoy.



The star filled sky, exquisite sunrises, moonlight glistening and the ever changing seascapes are to be enjoyed through-out the seasons.



Large decks surrounding the house provide ample opportunity to enjoy outdoor living in the moderate climate of Salt Spring. Oceanside hot tub with a view!

This lovely beachside home offers 4 bedrooms. Three bedrooms feature an ensuite, the kitchen with oversized windows offers a great view with a walk-in pantry, and the extensive glass across the front of the house provides great all season light. It is ideal for extended family accommodation, or entertaining visitors and friends.

The layout of this house with large rooms makes it very attractive for the creative mind to adapt the rooms for various uses such as a media room, studio/office, games room etc.

There is a separate 1 bedroom suite on the upper floor featuring its own private deck.

Property is easy care, with naturalized attractive landscaping, featuring a year round running creek. Water sources keep landscaping lush and green year round.

This home would easily adapt to accommodate a home studio business, wellness studio or B&B. Current owners are presently operating a B&B with consistent success. Very close to the Fulford Ferry for trips to Sidney/Victoria, only 1.3 km. from the Fulford/Ganges Road.

See Li soon for more information. Appointments to view are preferred, as owner does a popular B&B business, here.


---