May 23, 2017.

What kind of waterfront are you looking for on Salt Spring Island?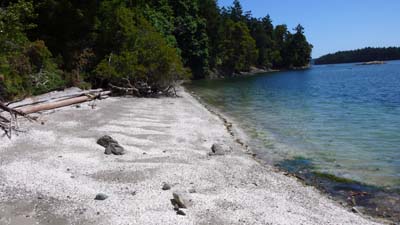 Some ocean front seekers prefer a beach.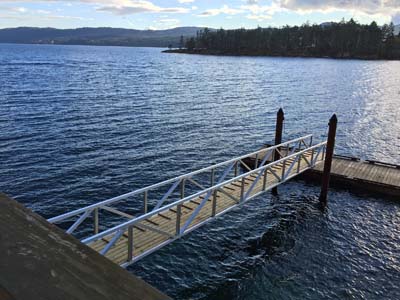 Others have a boat, and a dock for the yacht, in front of the house, is top of their list.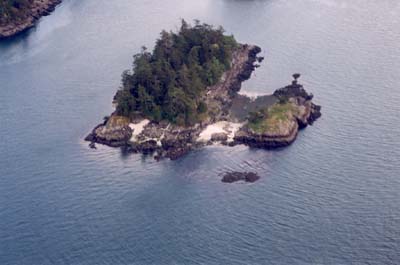 Still others prefer their own private island idyll.

In that mix of waterfront styles, we have high bank, mid-bank, low bank ocean front.



Did we mention lakefront? It's a pleasing possibility on Salt Spring, too.



Whatever your desire, you will find exceptional waterfront properties on Salt Spring Island. In the heart of some of the best protected boating waters in the world, this Salish Sea gem awaits your discovery.

How may I help you to find and to buy your special waterfront property on Salt Spring Island? Call me.

liread33@gmail.com


---
May 19, 2017.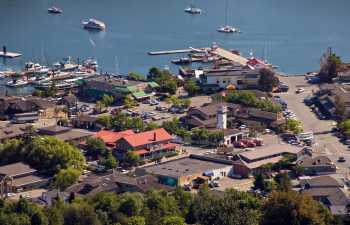 Here it is...the "season opener"...the Victoria Day Holiday Weekend. This is a Canada-wide holiday, and starts the summer season in many locales.

Victoria Day is a recognition of the British influence in Canada...it is Queen Victoria that is being acknowledged.

Canada began as a British colony...along with (among others) Australia, New Zealand, South Africa, Kenya, India...most former colonies now belong to the Commonwealth.

Queen Elizabeth is also the queen of Canada.

This holiday weekend is a popular one. A time to open up cottages, pop boats onto ocean or lake docks, to switch from winter to summer mode.

The lovely thing about the great Pacific Northwest Coast: the lengthening days. In July, the sun sets at 10 p.m. The glow lingers into 10:30. Beautiful.

This weekend, on Salt Spring, it's the Round Salt Spring Sailing Race, the Art Auction (art sales in support of SSNAP (Salt Spring National Art Prize), the Saturday Market in the Park, the gallery openings (Steffich Fine Art, Gallery 8, Salt Spring Gallery of Fine Art, Pegasus Gallery of Canadian Art, ArtSpring galleries), farm gate stands, special menus at delicious restaurants (Piccolo's, Auntie Pesto's, Salt Spring Inn, Treehouse Cafe, Twig & Buoy, Rock Salt Cafe, Seaside, Moby's Pub, Hastings House Bistro)...enjoy! Live music? The 100 plus days of live music starts at Treehouse Cafe...a summer-summer Salt Spring feature.

It's a weekend to say hello to the season shift. Welcome almost-Summer.


---
May 15, 2017.




The Victoria Day Holiday Weekend is coming up...this is a holiday right across Canada, and for many locations is the signal for "the season" to begin.

On Salt Spring Island, it's the annual Round Salt Spring Sailing Race. This well attended race is often seen as a crew shakedown event before the following weekend's annual Swiftsure Race in Victoria. Catch the race from many Island vantage points...love the Spinnaker Run.

The Saturday-Market-in-the-Park, plus gallery showcases, studio tours, farm gate stands, vineyard/winery tastings, cheese maker tour, cidery and craft brewery tastings all make up a delectable tasting adventure...for the palette and the mind. Live music is enjoyed at Treehouse Cafe and at Moby's Pub.

Great restaurants, presenting local fare, plus delicious coffee/tea locations...parks with hiking/walking trails, kayaking, whale watching, indoor pool, beachcombing delights...supernatural Salt Spring Island promises a rediscovery of the "real you".

May in the great Pacific Northwest Coast is a month of flowering forward with calm beauty...enjoy the Gulf Islands and Salt Spring Island.


---
May 12, 2017.

Some waterfront gems on Salt Spring Island...ready to move into and to enjoy.



Seeking a sunny & private waterfront, with ready to enjoy and alluring "Coastal Living" style home? Here it is!



3 bed/2 bath, open plan living (feature stone fireplace, vaulted ceiling), dining, country kitchen...French doors to expansive ocean side deck. Summer living pleasures await.



Bedroom, bathroom, laundry, gallery entry space complete main level. Garden level enjoys two bed, spa style bath, den/office, storage. Patio area off.



English country garden: fruit trees, pond, fenced veggie garden, serene views in this tidal waterfront and bird sanctuary location. Dock at ocean, inviting lawn, easy-care landscaping.

The plus? A sweet studio space...perfect for an artist.

Adjacent to a park reserve, ensuring privacy. Perfect for kayak or canoe.

A gem!



Oceanfront 4 bedroom, 2 bathroom home with pleasing open plan living/dining/kitchen layout. Sunny large deck off living room offers space for morning coffee or even dinner.



Enjoy views of Welbury Bay and beyond. Foreshore lease in place.



Current owner just completed the process of putting a dock in place.



Second side deck also offers ocean views. Property is 0.95 acre. Located in a prime popular area of Salt Spring.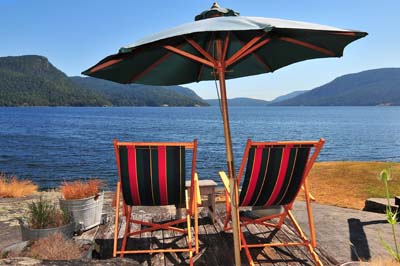 One could be in the south of France here...it's on the shores of beautiful Salt Spring Island. This microclimate that blesses the Southern Gulf Islands, including Salt Spring Island, is known as "cool Mediterranean". This property delivers on that alluring ambiance.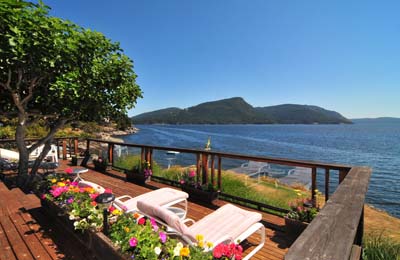 Superlative oceanfront awaits you! Warm oce2an swimming here - lowbank sandstone foreshore, private cove! Panoramic ocean & mountain vistas! Exquisite home with true seaside "allure" - lovely "English Country" atmosphere. Easy-care & very appealing garden (deer fenced).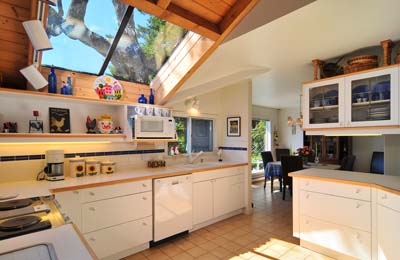 Formal entry/foyer into cosy living room, feature fireplace, spacious country kitchen with dining off (French doors out to patio and very pleasing garden spaces), family room with easy access to expansive oceanside decking), two bedrooms/bath, plus powder room for guests.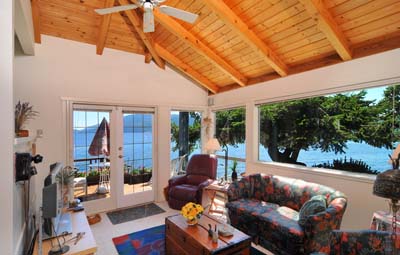 Sunny (S/SW/W - enjoy the sunsets!), private & in Salt Spring's premiere location (the Tantramar area of Vesuvius).

The plus? Separate guest/studio.

Ready to just move into & to enjoy! It's like the pages of Coastal Living magazine, come to life. Walk in and stay.


---
May 7, 2017.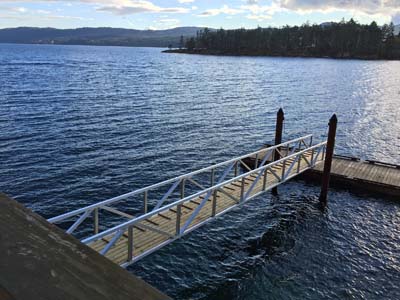 What are you looking for, in a Salt Spring Island property purchase?

There are many different property types on Salt Spring Island.

Oceanfront, lakefront, equestrian, farm, oceanview, lots, acreages, forested parcels, townhomes...there is something lovely for everyone and always in varying price ranges.

The interesting thing is that every property is its unique self....

Some people like to live close to Ganges Village, the main shopping core on Salt Spring.

Others prefer a more remote location, with a serene experience of the "natural world".

Still others want a waterfront with a dock...it's important to keep their boat at home. For other waterfront seekers, it's essential to have a beach.

And what about that view? Is it a sliver view? A "wow pow" panoramic view? Is it of the mountains, the ocean, the nearby islands...or perhaps pastoral and valley vistas?

Hmmm....

Lots of choice on Salt Spring Island.

Salt Spring Island offers a year-round community, with all services/amenities available on Island. There are 3 elementary, a middle, and a senior school. A theatre/gallery (ArtSpring), indoor pool, Library, a famous Saturday Market in the Park, a Tuesday Farmer's Market. Plus, 3 different ferries from 3 different locations, service Salt Spring...with year-round schedules. There are also year-round regular sked floatplane services available.

Easy to get to Salt Spring...a myriad of things to do and to enjoy while here...and oh so difficult to leave. Not to worry...you'll be back!

More information? Thinking of purchasing property? Call me. Your best interests are my motivation.

How may I help you to discover and to buy your special Salt Spring Island property?

liread33@gmail.com


---
May 2, 2017.



May is a month of fresh lushness in the natural world: pastures are newly green, orchards are abloom, lambs are in the fields...the great Pacific Northwest Coast is fully awake in May, and Salt Spring and the Gulf Islands are a part of this scenic allure.

Victoria Day Holiday Weekend in May is also the Annual Round Salt Spring Sailing Race event. The Saturday Market in the Park and the Tuesday Farmer's Market are in full mode. The Studio Tour is up and running. The Ganges galleries are showcasing their artists. (Check with the Chamber for details on special Canada 150 events in May). ArtSpring is presenting theatre, speaker, music events. The vineyard/wineries are open for tastings...the craft brewery and cidery are also both open for tastings.

The beauty and largesse of Salt Spring Island welcome you. Enjoy Ruckle Park, Drummond Children's Park, Burgoyne Bay Park, Fernwood Beach at low tide, Vesuvius Beach sunsets, Channel Ridge trails. Always wanted to learn to kayak? Go for it!

Spring is a wake-up call and May on Salt Spring is the invitation to enjoy.


---