August 19, 2017.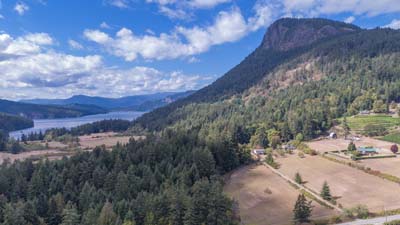 Do you have to be an artist to live happily ever after, on Salt Spring Island?

Well...no. However, an appreciation for the artistic mindset is a good idea.

Artists (painters, sculptors, writers, fabric artists, ceramicists, actors, potters, musicians, dancers, poets...many creative voices) do bring a special impact to a community. It's a thoughtful voice...one that speaks to the mind and the soul of those who make Salt Spring their home.

Artists lead societal change and they also protect memories of the past. A very interesting knitting together of then, now, and the soon to come.

Salt Spring is an authentic artists community. The interesting corollary to artistic output? The audience to appreciate the outcome of the artistic vision is also a necessity. We may not be the producers, but we can offer our role as the appreciators.

Catch the art gallery openings, the studio tours, the theatre presentations, the choral groups, the live music venues, the writers readings...be inspired...be enriched.

Salt Spring Island offers a rich cultural life, in the midst of its sea side rural charms.

Wow...lucky islanders!

On Salt Spring Island in October? Don't miss SSNAP (Salt Spring National Art Prize). Held every two years, this event showcases the best of the best in Canada...and yes, it's a Salt Spring event. See you there!


---
August 14, 2017.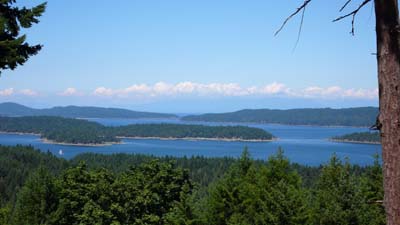 So many lovely properties on special Salt Spring Island...amazing choices, for property seekers.

Ocean view? The island offers dramatic panoramic views...of ocean, islands, mountains. Some are pastoral, others forested, some are lots, others are acreages. Located the length and breadth of the island, allowing for varying exposures and many different vistas, the ocean view choices are inspiring.

Waterfront? Ah...now that's where you bring your decisions to the table. Semi-waterfront? High bank, mid bank, low bank opportunities? Require a dock...or is a beach your thing? Sunrises or sunsets? Ocean or lake? Hmmm...something for everyone.

Farms? The small pastoral valleys are found throughout the island. Several people currently farming are a part of the agricultural community. Buy their produce at the Saturday Market, at the Tuesday Farmers Market, at their farm gate stands. Orchards (Apple, Pear, Plum),market gardens, berries, nut trees, plus vineyards (three wineries), cidery, craft brewery, cheese maker. Lucky islanders! The Foodie Revolution is alive and well on Salt Spring Island.

Investment? Yes...great options there, too. Call me about commercial opportunities.

Whether you are looking for a permanent home or a recreational use for now, "it always works".

How may I help you to discover and to purchase your special Salt Spring Island property?

liread33@gmail.com


---
August 9, 2017.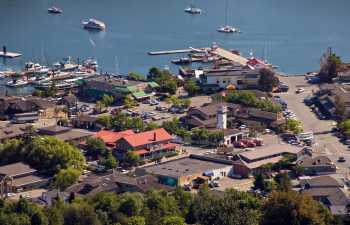 One month today, Salt Springers will be asked a simple question, in a referendum.

Yes...or No, to becoming a Gulf Islands style of municipal governance.

If Yes: The Trust remains and two trustees will still be elected at Civic Election time.

The off-island management of Salt Spring would change to on-island elected representatives. At the moment, Trust staff are appointed positions and are mainly based in Victoria.

If No: then no change.

It's important to really think it through. Please read the two year study that highlighted the two governance models. Check out the web information shared by both the Yes and the No proponents. Attend panel discussions. Be informed! And...listen.

Going forward, one needs to be introducing 1974 to 2017. It's about the next 43 years. Yes, to a continuing "preserve and protect" mandate. Perhaps, though, it's also about a sustainable lifestyle for the population? Hmmm....

September 9 is about an important choice, for the future. So many technological changes, and Salt Spring is not immune to such wider perspective societal outcomes.

Do we want affordable housing, work rental accommodation possibilities, infrastructure to support an aging population, opportunities to attract young families, and ways to recreate Ganges Village to allow accommodation in the upper floor empty office spaces and to allow work/live situations in the empty storefronts? (People living in "downtown Ganges" would revitalize the village without extending boundaries through any potential zoning changes).

What about decisions for Saturday Market expansion? What about online shopping's impact on traditional retail? What about parking issues, road safety (traffic calming in high season is a serious issue), garbage pick-up in village, lack of laundromat, water connection issues for existing proposed developments for affordable housing? What about the seasonality of a purely tourism based economy?

Who's in charge?

We are all stewards of this very special island. We owe a duty of care to the Salt Springers of the future.

Good change brings good progress. Retroactive and reactive responses bring entropy. Remember entropy? It's the death of an organism that stops evolving.

Be thoughtful. Be informed.

And above all, vote.


---
August 2, 2017.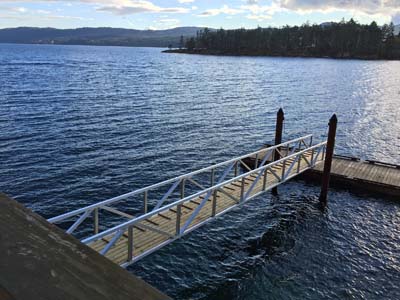 Well, here we are...at the middle of summer-summer. Already the back-to-school ads are underway. Hmmm...remember Omar Kayham's alert: the bird is on the wing.

So...enjoy the Saturday and Tuesday markets, savour lunch and dinner at our great restaurants, catch up with the trail and nature group and discover the pleasures of hiking on Salt Spring.

Be a tourist in your own hometown, and do the studio tour, the wine tastings, the craft brewery and the cidery tastings...the cheese maker experience...linger on patios and decks over coffee and a sweet treat. Sunsets on Vesuvius beach...lazy lake laps at Cusheon Lake...kayaking to Chocolate Island's beach.

Enjoy the lush splendour of Salt Spring Island's summer-summer season...short and sweet. Catch the vibe!


---
July 29, 2017.

Only one left! Exceptional Skywater! This 74 acre gem offers pastoral beauty, with pond, forest, and dramatic ocean views. Sunny privacy here!



Looking for sunny acreage with huge potential? Here it is, and it's located at Salt Spring Island's special "south end".



Access to roughed in driveway (perfectly passable, without 4x4) off paved road, through premier Skywater. Easy to improve driveway access to best building sites. Power to the lot line. Drilled well in place.



This approximately 74+ acres enjoys all day/year round sun exposures (e/s/w), and also enjoys forested privacy (myriad hiking/walking trails on your own property), plus natural "meadow" areas. Large "baby lake" pond in one area of this land, and beautiful and serene views of ocean and mountains from another area of this fine holding.



Zoned for main home, guest cottage, studio...this gem has arable opportunities. Horses? Sheep? You decide.



Approximately 12 minutes to Fulford Village and 30 minutes to Ganges Village...close, and yet wonderfully "apart".

An authentic estate style property investment, awaiting your development ideas. Call me today, for your appointment to view.


---
July 26, 2017.

Delectable lakefront gem...ready to enjoy! Stylish country cottage flair.



Here is a very beautiful lakefront retreat...a restored & upgraded character cottage-home, with private & sunny location on Cusheon Lake.

Ready to just step into & to enjoy this loved home...live with flair!



Cook's dream kitchen, formal dining, spacious living, master "wing", guest bed or study. Wood floors, custom window treatments, French doors from all principal rooms lead to expansive lakeside decking...many unique features here!



The plus? Separate studio, with two offices...with lake views. Perfect for a professional couple working from home...also for an artist seeking work space & studio presentation space.



Sunny s/sw/w exposures...easy care landscaping surrounds the home with natural allure. Across from a 50 acre park reserve...protected serene water views.

Totally unique & totally beautiful. Don't overlook this gem.

Call me, for appointments to view!


---
July 24, 2017.

Dramatic home, fine finishes, sunny privacy, close to Village yet serenely apart.



Seeking a private and sunny property, "far from the madding crowd"? Here it is, on special Salt Spring Island.



Close to Ganges Village and to all services/amenities (walk to town, if desired, it's only 2 km), and yet in its own serene space ... a lovely sense of forest surrounds this property, and you can walk your own trails. A seasonal creek is there to be enjoyed, too.



Approximately 3.63 acres in size, the property is just now experiencing landscaping (after the home construction project). The home has 5 bedrooms and 5 bathrooms, and is approximately 4,475 sq. ft. This does not include the attached heated triple garage/workshop or workout area with picture windows, and which is an additional 750 sq. ft.



A very stylish log home plan, which incorporates half logs on the exterior to perfectly fit the surroundings, with a dry-wall interior thoughtfully decorated, has been nestled into this parcel of inviting land. A welcoming entry/foyer brings one into the inviting reading and garden room, a spacious light-filled solarium with 8 extra large skylights and 4 plate glass windows that provide that sunny, airy welcome feeling.

French doors lead to a dramatic living room with a feature stone fireplace rising 30 feet in the vaulted ceiling that can also be accessed by French doors on either side of the fireplace. The 11 ft. wide fireplace has a large 4.5 ft. firebox outfitted for dual gas and/or log burning.

The living room is part of an open plan of 1,200 sq. ft. that includes a cook's dream kitchen with a Thermador 6 burner gas stove, dual ovens and an expansive dining area.

Additional luxury features include 6" wide hardwood floors throughout; a built in speaker system; a Renai hot water system that supplies endless hot water on demand; 'in-floor' heating system for cozy winters; and extraordinarily designed and luxury finished bathrooms with artisan created tile work throughout.

There is a useful mudroom/laundry room with a dutch-door entrance. Completing the living spaces on this main level, and accessed through smoked glass French doors, is a 40' long master bedroom/sitting area, with a gas fireplace separating the private office, and a large ensuite bathroom and walk in closet. . A guest powder room is also on the main level.

A storey and a half design allows for four bedrooms/three bath on the upper level and a gallery space that has been created as a media room with 7 luxury reclining sofa chairs, and a built in 72" television.

This dramatic and custom designed home, with superb finishing decisions, and with many unique items during construction and a "green" emphasis, will appeal to a large family ... or to a professional couple working from home ... or to a luxury B&B opportunity.

Don't overlook this gem ... an interior visit is breathtakingly beautiful.


---
July 19, 2017.

Six plus acres of forested and beautiful oceanfront...foreshore licence...build your dock. Oceanside home (perfect for a family or corporate retreat or vacation destination). Enjoy!



Here is something completely different and offering privacy, calm, beauty, and low bank accessible oceanfront...6+ acres of forested beauty leads to the beachside enjoyment.

Foreshore License is in place. Build your dock and keep your yacht at home!



The owners have loved and nurtured their home and land for almost 20 years. Their B&B useage has been retained...often with repeat visitors. This is the authentic vacation home experience, with treasured areas creating seaside themes...collectibles have added to this charm.



The home would immediately appeal to an expanded family or the entire property could be a gem of a corporate retreat...a separate guest cottage, with expansive oceanview, is a part of this offering. Workshop/studio space, too.



A panoramic oceanview is enjoyed over Trincomali Channel, towards Wallace Island (a marine park) & Galiano Island...great kayaking waters! The tide goes out here, so it's super beachcombing, too...walk for "miles" at low tide. Lovely swimming, and dramatic sunsets in the summer.

So many pleasing attributes to this loved family retreat property. If you've been seeking the very special, then here it is.

Note: Space for a tennis court. Plus potential for subdividing into two parcels!


---
July 16, 2017.

West Coast style...sunny privacy...close to great beach (warm ocean swimming).



Just under two acres, one fenced to keep dogs in and deer out. Private road, established peach, cherry, plum, pear and apple trees in manicured garden.



House restructured with top quality by local builder Dave Renik. Ground floor bedroom with full en-suite. Two huge bedrooms and large bathroom upstairs. Open kitchen and dining.



Walk to beach and golf. A gem.


---
July 13, 2017.

Home with flair and sunny privacy...ready to step into and to enjoy!



Looking for a casually elegant lifestyle, ready to enjoy? Here it is! A craftsman builder designed and built this beautiful home and the current owners have evolved his ethic...just move in and relax in this inspired and warming home.



Wood floors, custom windows, wonderful kitchen/great room, plus formal living and dining, office, mudroom/laundry, formal entry-foyer, two bed/bath on main level. Upper level (storey and a half design) is a superb master "wing".



Easy access to lovely English country garden. Privacy here! Sunny (e/s/w exposures) ...forest surround.



In a popular area of Salt Spring, close to all services/amenities, to golf, to marinas, parks, beaches, lake. On community water.

Spacious decking to expand summer living pleasures.

Elegance with a rural charm.


---
July 10, 2017.

Exquisite heirloom oceanfront...pastoral gem...sunny privacy. Create your dream here.



Looking for an amazing oceanfront acreage (3.44 acres), with delectable turn of last century character cottage, and room to build your dream home?



Frontage on crushed shell and sand beach, heirloom orchard, panoramic ocean/islands/mountain views...sunny privacy! S/SW/W exposures.



This parcel is part of a subdivision of an heirloom family holding...carefully nurtured, with a retention of the environmental beauties of this "south end" location. The very best of Salt Spring!


---
July 7, 2017.

Tranquil seashore...perfect for kids and kayakers!



Seeking a sunny & private waterfront, with ready to enjoy and alluring "Coastal Living" style home? Here it is!



3 bed/2 bath, open plan living (feature stone fireplace, vaulted ceiling), dining, country kitchen...French doors to expansive ocean side deck. Summer living pleasures await.



Bedroom, bathroom, laundry, gallery entry space complete main level. Garden level enjoys two bed, spa style bath, den/office, storage. Patio area off.



English country garden: fruit trees, pond, fenced veggie garden, serene views in this tidal waterfront and bird sanctuary location. Dock at ocean, inviting lawn, easy-care landscaping.

The plus? A sweet studio space...perfect for an artist.

Adjacent to a park reserve, ensuring privacy. Perfect for kayak or canoe.

A gem!


---
July 4, 2017.

Private island dreaming? Here is a premier offering...your private enclave plus close to all amenities. The best!



Seeking the very best in oceanfront pleasure? Here it is...your own private island.



Walk your own trails, welcome guests to an alluring seaside cottage, create in a seaside studio/workshop, enjoy an authentic rural cottage-home (feature fireplace, spacious living, vista dining, country kitchen with breakfast area, office or second bedroom, full bath, art gallery nook...with an aerie master bedroom/dressing/bath)...easy access out to expansive decking...expand those summer living pleasures!



Viewscapes of ocean, islands, mountains...to inspire the soul. Several private bays and coves...lovely ocean-side decking options for east/south/west sunshine.



Terrific dock...plus second dock offshore.

Arrive...stay...perfect as a seasonal retreat or as a year-round lifestyle. Totally private and "apart"...yet not isolated. Close to amenities that are also important to one. On community water. Easy to arrive here...easy to enjoy.

Call me for more information. Exclusive listing. 72 hr notice.

A definite WOW!


---
July 1st



Happy (150th) Birthday, Canada!

On Salt Spring?

Catch the classic car show, the Saturday Market, events at Rotary Park, at Centennial Park, the live music venues, and remember the fireworks at dusk.

Enjoy Canada Day!


---