August 10, 2018.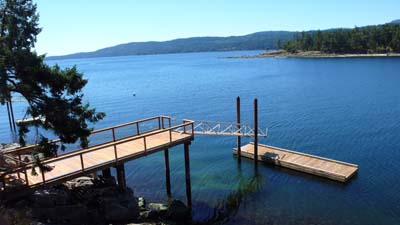 Mid-moments in summer-summer are underway. The entire season (late Spring to early Fall) is the very best that the great Pacific Northwest Coast can offer...with authentic summer being its amazing self.

The Southern Gulf Islands are in the heart of some of the best protected boating waters in the world. Sail, power, kayak, paddle board, canoe...delight yourself with the many coves, bays, sweeps of beach, private islands that you will see on your water meanderings of these islands.

Hiking/walking is your pleasure? On Salt Spring? Choose from: Ruckle Park, Mt Erskine Park, Channel Ridge trail system, Mt Maxwell Park, Harrison-Baker-Quarry trail system, Burgoyne Bay Park, Mill Farm Park...all a little different.

Beachcombing is your thing? Vesuvius, Fernwood, Beddis, Drummond Park, Beachside...sunsets from some of these gems! Ocean swimming, too.

Lakes to swim in? Weston, Stowell, Cusheon, St Mary. Ahhhh...the tide is always in.

Yes, it's really true...Salt Spring is captured in 1974 (thank you, Islands Trust). Wherever you stay (hotel, motel, resort, B&B, vacation rental, tenting campground), you will enjoy a yesteryear experience. No "big box" environments here....

A foodie paradise awaits: farmgate stands, super restaurants choosing local ingredients, farmers markets, vineyards/wineries, cideries, olive grove, craft brewery...yes, yes, and more, please!

The rhythm of the Island is grounded in artistic expression. Painters, potters, ceramic artists, musicians, sculptors, fabric artists, writers, dancers, actors...this is an authentic artists community. Check out ArtCraft, ArtSpring, Ganges galleries, studios...be inspired.

Summer-summer is full of delicious offerings to tempt you...catch your vibe! The clock is ticking towards Fall.


---
August 7, 2018.

Exceptional lots/acreages...build your dream on one of these gems. Asking from $299,000 to $699,000. Call me!



Here is a rural semi-oceanfront opportunity on the tranquil east side of special Salt Spring Island! A lovely open and sunny 1.22 acre parcel (year round!), with a generous amount of land on the oceanside - main house site on the upside portion.



Panoramic views, lovely walk-on beach at low tide, and you can keep your boat on a mooring buoy (seasonal moorage), if desired.



A great opportunity!



Looking for a sunny oceanview acreage?



Drilled well and roughed in driveway in place. Bring your architect and let's walk this one soon.

Sunsets from this gem!



Walk or bicycle to Ganges Village, plus close to indoor pool, to high school, to many walking/hiking trails. All of Ganges' many services/amenities are close by...close to beach accesses, too, for warm ocean swimming.

Create your dream property here, and enjoy the special Salt Spring Island lifestyle.



Beautiful waterfront parcel (1.60 acres) with wide-angle view over Fulford Harbour. This is a continuation of the Fulford Valley and is open and sunny.



This property has a rural ambiance yet approximately 11 minutes to Ganges Village and 5 minutes from the ferry.



Opportunity to build a lovely family retreat.



Sunny 2.23 acres on Churchill Road. Walk to a great beach! Walk to Ganges. Close to all amenities.


Build your dream or purchase as an investment.



Lovely 2 acre property, walk to all of seaside Ganges shops & services.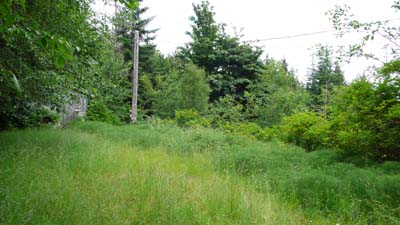 Bring your architect and walk this one soon.

A central, convenient location for your dream home or island getaway.


---
August 2, 2018.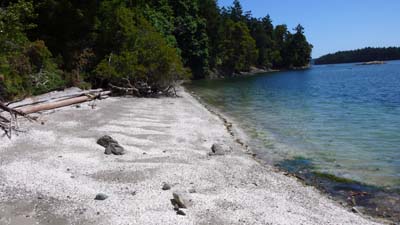 The B.C. Day holiday weekend is this coming weekend...time to enjoy the pleasures of Salt Spring!

Art is your passion? Be sure to check out ArtSpring's gallery offerings. Don't miss ArtCraft (in Mahon Hall)...this annual showcase features over 100 Gulf Island artists. Pick up a copy of the Studio Tour map at the Visitors Centre and visit the artists at their home studios. Enjoy the Ganges Village galleries: Venter Gallery, Fault Line Gallery, Gallery 8, Steffich Fine Art, Pegasus Gallery of Fine Art, Jill Louise Campbell Gallery, Salt Spring Gallery of Fine Art. Be inspired!

Love the natural world? Walk or hike Ruckle Park, Burgoyne Valley Park, Mill Farm Park, Mt Maxwell Park, Channel Ridge trail system, Mt Erskine trail system. Views, forest, the peace that the natural world gifts us with.

Always wanted to kayak to Chocolate Beach? Now's your moment! Scooter or electric bike tour of the Island? Why not?

Saturday Market, special weekend events, swimming at Drummond Children's Park beach, at Cusheon Lake, at Vesuvius Beach, at Fernwood Beach, at Bader's Beach...enjoy!

Summer patio dining? Auntie Pesto's, Piccolo's, Salt Spring Inn, Rock Salt, Moby's, Treehouse, Twig and Buoy. Coffee stops with patios/decks? Fernwood Cafe, Cafe Talia, TJ Beans, Barb's Bakery, Auntie Pesto's. And your faves are? Share!

It's the last holiday weekend of the summer-summer season...catch the special Salt Spring vibe.


---