December 2, 2021.

Thinking of a great investment? Here are four land opportunities...all different, all excellent...hold for now and develop later.

1: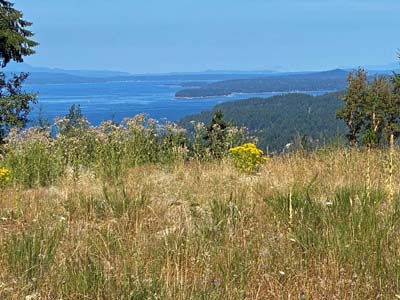 Ocean view property of 1.507 acres. Property also enjoy views of St Mary Lake. You will love the views!

Located close to the town of Ganges. Sunny & private.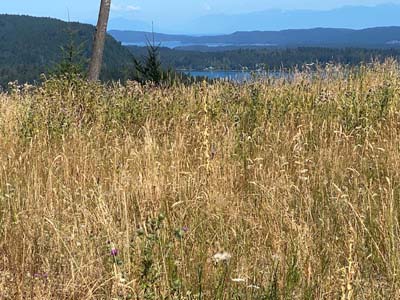 Don't overlook this opportunity for the location of your dream home!

Adjacent ocean view 1.5+ acre property (same seller) is also for sale.

2:



Sunny 2.82 acres with septic and well in place. Close to town and ferry to Vancouver.

Build your new island home here, and enjoy the Salt Spring lifestyle!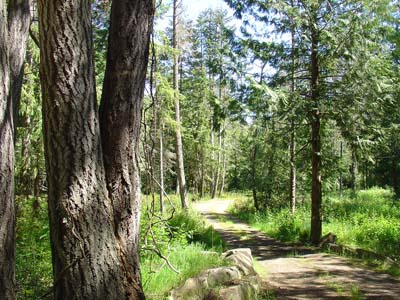 Don't overlook this acreage, ready for your architect & your ideas! Would also make an exceptional investment property.

3:



Ocean view 14.6 acres in beautiful Skywater! Views of ocean, mountains and islands.

Zoned for main house, guest cottage, and guest studio.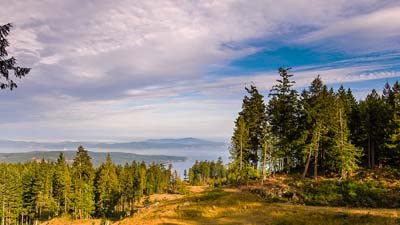 Drilled well, driveway, and building site in place.

The address of your new dream home!

4:



Panoramic & beautiful ocean and lake views are enjoyed from this 15.518 acre property.

Located close to town.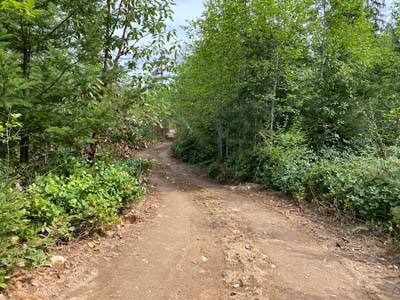 One of the best ocean view options in this acreage size range.


---
November 28, 2021.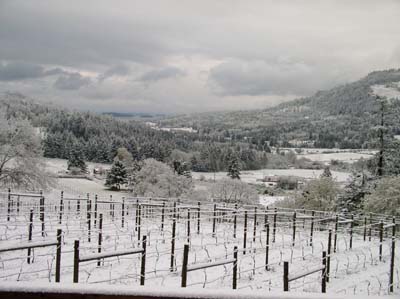 The end of November introduces the holiday season.

WinterCraft at Mahon Hall, the Beaver Point Hall craft fair, the Fulford Hall craft fair (early December), the special openings at the Ganges galleries, the lights up on stores and in Centennial Park, special fundraiser events. The festive celebrations are here.

Regardless of one's traditions, it is good to pay homage to the season. Special menus, family gatherings (in person or via zoom), and the generosity of helping those who need it...take time, both for yourself and for others.

Sometimes, we actually get snow at the holiday times...whether really on the island or just on a seasonal card, it's fun to imagine or enjoy the winter wonderland experience.

And your special observances at this magical time of year? Maybe this is the year to try your hand at baking authentic Scottish shortbread? Or creating a French tradition Yule Log cake? Or choosing the German cookie route? Share!

Winter officially begins in late December, but in our area it's already in place. Enjoy the seasonal lights...if off island, catch Ladysmith's amazing light up. It wins annual awards for a reason!


---
November 25, 2021.

Superb private estate on beautiful Salt Spring Island...step into this sunny 15 acres...with exquisite and dramatic architect designed home. Say hello to the Ridge House!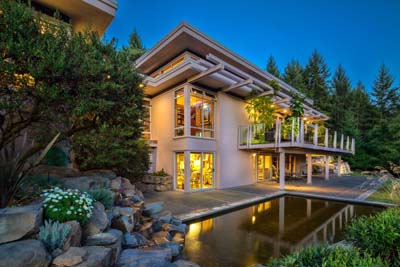 Inspired by Frank Lloyd Wright, conceived and designed by Terry Danelly of LM Architectural Group, in collaboration with Fook Weng Chen of FWC Architecture and constructed by G. Speed Construction, the "Ridge House" is an architectural icon on Saltspring Island. Generous soffit overhangs and multi tiered flat rooflines accentuate the "Prairie School" architectural appearance. A complex granite facade and two massive granite fireplaces further accentuate this look.



Situated on a South facing ridge, this dwelling overlooks a verdant valley, at the bottom of which are two ponds, connected by a seasonal creek. A stone bridge permits the meandering driveway to cross the water and ascend through a forest to the dwelling site. In the distance can be seen the mountains of Vancouver Island. It is a pastoral setting extraordinaire.



The rectilinear house is anchored on one end by a separate glassed pavilion and on the other, 120 feet away, by a grotto-like spa off the master bedroom suite. Soaring windows and vast skylights permit light to penetrate "Ridge House" even on the most cloudy of days. With a total area of 4200 square feet, the upper floor accommodates kitchen, dining room, living room, den/library and master suite. Both living room and den have 13 1/2 foot granite fireplaces ascending to the ceilings. Additionally, on this floor is a laundry/office space.



The lower floor is configured as a "walk out", taking full advantage of the placement of the building on the down slope of the ridge to provide independent access to lower rooms and full height windows. On this floor the guest bedroom, complete with ensuite, is situated. The configuration of master and guest bedrooms at diametrically opposite ends of the house provides for a maximum of privacy.

Construction of "Ridge House" was completed in 2000, with extensive renovations and upgrades being undertaken in 2013. Included in this phase were a new chef's kitchen complete with Miele appliances throughout. Extensive LED lighting was installed inside and out and the Master Bedroom and ensuite were completely updated and transformed.

The home is nestled in an extensive array of gardens designed by award winning Jane Durrante of Durrante, Kreuk of Vancouver. Two brilliant water features highlight these gardens which are serviced by a deep well supplied irrigation system. Additionally, patios and decks surround the house, affording ample opportunity for outdoor dining and entertaining.

A generously sized caretaker residence is strategically located adjacent to the driveway, to provide security. However, it is situated so as to afford maximum privacy to the principal residence. The caretaker residence has undergone recent upgrades (2015) and is easily configured as a separate guest cottage.

In addition to the main dwelling and caretaker residence, the 15 acre(6.09 ha) property includes a recently constructed gym/storage/workshop building, an animal/hay barn and a small greenhouse/storage building.


---
November 23, 2021.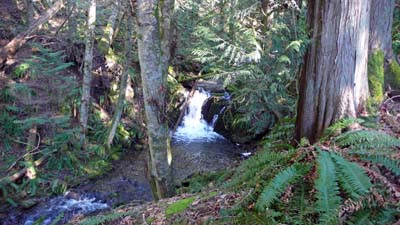 Water.

We are often told that water is the most destructive element, and that was certainly the case during the latest "atmospheric river" (I like its former name: "Pineapple Express") deluge.

Flooding, destruction, deaths. B.C. has now been declared a state of emergency.

Salt Spring is not immune to collapsed roads, slides, neighbourhoods cut off.

No matter where, or the resulting devastation, total strangers stepped up to help out.

A big thank you to all...first responders, neighbours, passers-by...an important message at this time of covid isolation.

To help another in distress, to bring comfort, these are the essential gifts.


---
November 19, 2021.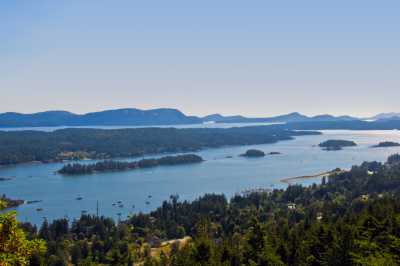 Some Salt Spring "lore":

3 parts to the island (north/middle/south) & each area is really quite different.

A micro-climate on entire island, known as "cool Mediterranean".

3 wineries, 2 cideries, craft brewery, vineyards, olive groves (amazing oil).

Cheesemaker.

Organic farmers (long running Saturday Market is famous). Tuesday market in season.

Artists colony (authentic one). SSNAP took place in 2021 (Salt Spring National Art Prize)...held every two years. Ceramics awards are held on the alternate year.

ArtSpring is the excellent theatre space plus galleries (Robert Bateman lives here and was a benefactor in its creation).

Indoor pool (Randy Bachman a benefactor in its creation).

Many hiking trails and park reserves.

In 1974, the provincial government created the Islands Trust, to "preserve & protect" the environmental beauties of the Gulf Islands, for the benefit of all B.C. residents. Growth was controlled via severe zoning restrictions/bylaws. This also applies to Salt Spring.

One hotel, one motel, 9 resorts...& that's "it".

8 townhome developments & that's "it".

B&Bs are considered home occupations.

The commercial core is Ganges Village and it cannot expand its designated boundaries. Same for the small area of Fulford Village and the even smaller areas of Vesuvius and Fernwood.

Home occupations are encouraged.

Everything was done in 1974, and the Trust has over time simply narrowed interpretations of original bylaws.

Software designers are here...a thoughtful population...interesting. Great library, and bookstores!

Two trustees elected every civic election and one CRD director (Capital Regional District...based in Victoria).

All the other Gulf Islands could be considered as "bedroom communities" of other nearby larger communities...Salt Spring is the only one that is a stand alone community...do not "have to" go off island, but easy to do so if desired. Makes it a real community.

3 elementary & a state of the art senior school.

Good hospital.

Musicians, sculptors, potters, fabric artists, actors, painters, writers, dancers, jewelry designers, etc etc. Several galleries. Home studios.

Excellent local restaurants...the foodie revolution is alive and well on Salt Spring.

3 ferries (all based out of Salt Spring): one to Vancouver (Long Harbour to Tsswassan), one to Victoria (Fulford Harbour to Swartz Bay), one to mid-Vancouver Island (Vesuvius to Crofton). Regular schedules, year round.

2 floatplane companies: Harbour Air goes to downtown Vancouver (25 minutes) & to Vancouver airport (12 minutes). Seair goes to airport. Regular schedules/year round.

My website (www.liread.com), which have had since 1995, has a few things that might be interesting.

There is a video done by a Vancouver travel writer (his idea of Salt Spring). Another video done by local Chamber of commerce. The video that says it's about me is really me talking about the Islands Trust, etc. There is a FAQ section. Might all give an impression of the Island.

Look forward to meeting you and to exploring this eclectic and interesting Gulf Island with you. Seeking to discover your special property? Call me!

Thank you.

LiRead33@Gmail.com


---
November 16, 2021.

Sunny privacy, ocean view, west coast contemporary design...bring your ideas and make this gem your home. Sought after location!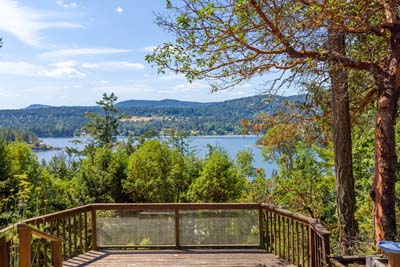 Here is a very special property...and it's on lovely Salt Spring Island, awaiting your discovery.

This 2.91 acres enjoys a beautiful entrance off a quiet country road...a peaceful and inspiring driveway curving through mature coastal forest.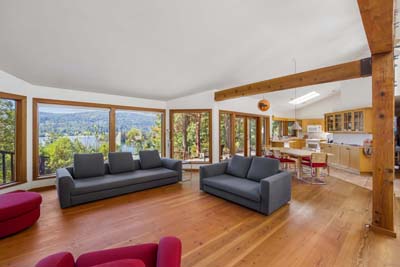 Approximately half way into the private property, one sees the custom west coast contemporary home, nestled into its natural landscaped space. Beyond is beautiful Ganges Harbour...tranquil ocean vistas.

The property slopes gently to an heirloom road...Arbutus trees here...maximum privacy and sense of calm on this entire acreage.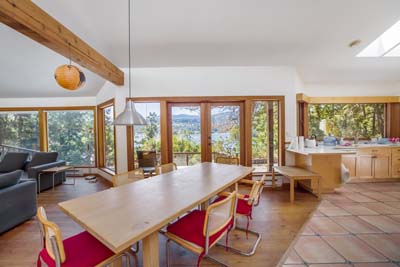 Sunny (morning to evening light), private, quiet...in one of Salt Spring's premier neighbourhoods.



The home offers level entry main floor, with dramatic living and dining, feature fireplace, wood floors, tile entry/foyer, country kitchen, 2 spacious bedrooms (master en-suite), laundry, full guest bath, plus pleasing architectural stairs to lower/garden level...a self-contained suite here with patio off.

Sunny decking, separate studio, double carport. Perfect for a professional couple working from home. The suite offers potential b&b or in-law space.

This gem invites one to settle in and to enjoy. Let's view!


---
November 13, 2012.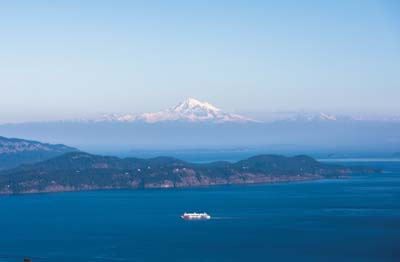 Change. It's the surround sound of our time.

For real estate in B.C., change began in mid-June, 2018. The Real Estate Services Act has undergone many further changes since then.

There is no longer a Superintendent of Real Estate and there is no longer a Real Estate Council...these positions did have oversight, and were specific stand alone governing bodies in charge of real estate processes.

Now, real estate is under the charge of British Columbia Financial Services Authority (BCFSA). This branch of government also oversees credit unions, financial groups like Raymond James, etc. Real Estate is no longer a stand alone item.

The latest change being considered by BCFSA (just announced) would become law by Spring 2022. It would put in place a cooling off period for buyers in all real estate transactions.

Such a cooling off period might be 5 days. During that time, a buyer could back out of a transaction...without any issues. Uncertainty would perhaps colour seller decisions.

This will significantly change outcomes for both sellers and buyers...and add further to requirements of realtors.

BCREA (British Columbia Real Estate Association) immediately sent out a press release, as soon as the BCFSA announcement was made.

Will keep everyone informed as this conversation continues, leading up to the 2022 significant change. Watch media reporting, too. Call me, re any questions.


---
November 10, 2021.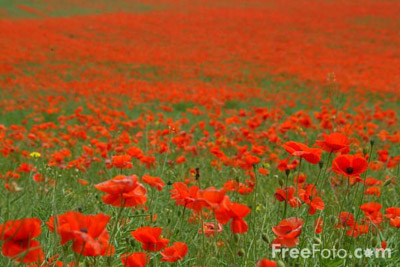 November 11th is now known as Remembrance Day.

Although covid has curtailed the regular ceremony at the cenotaph, the act of remembering those gone before remains strong.

The ceremony is remembering and thanking those who kept us safe and allowed us to create our lives, freely. It is not about glorifying war. It is about sacrifice and veneration of those many individual acts of heroism.

Be thoughtful, on the 11th.

Watching PBS on cable? Look for Foyles War...for those without personal or historical background, this is an important series to watch.


---
November 6, 2021.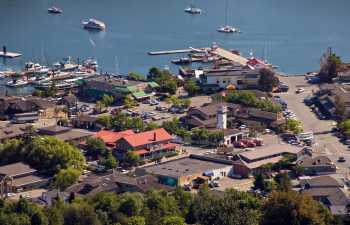 Anomalies of Salt Spring:


Sign Board heaven! Signage of streets is often difficult to see...or might even be missing. Sandwich Boards all over Ganges, highlighting businesses up and down side streets, are helpful (creative, too). Take time to wander the Village...check them all out.


No traffic lights. Trying to turn left off Rainbow Road onto Lower Ganges Road? Pedestrians crossing Lower Ganges help to alleviate the lineup going up Rainbow...IF the car heading into Ganges is a local. They stop well before the intersection & so allow left turners to quickly do so. If a visitor...they pull right up to the crosswalk and block the process. (Another unwritten rule of Salt Spring!).


No middle lane going into Fulford Village...for at least two blocks. It's true! The ferry travelers park in right lane on the hill, if the small parking lot at the terminal is full. People arriving to drop off foot passengers are on their way down the hill. People trying to come up out of Fulford Village (maybe a disembarking ferry lineup?) are suddenly there in their correct traffic lane...two groups using same lane? Only on Salt Spring!


Advertising bikes as an alternative to cars? No bike lanes...home made signs sprout up, saying do not pass bikes on a curve. Hmmm.... Have you looked at Salt Spring's roads lately? Curve after curve after...you get the drift! Be careful.

And your anomaly list? Share! Unwritten "rules" make life interesting....


---
November 2, 2021.

Live with authentic west coast style, beside the sea...on very special Salt Spring Island!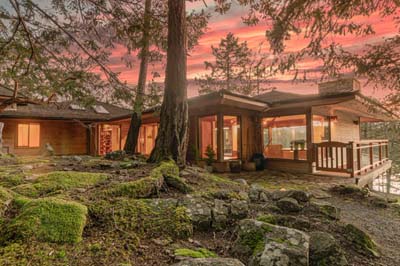 Your next adventure awaits...and it's on very special Salt Spring Island.

This private and sunny acreage enjoys a natural scape, with a mix of coastal forest and open meadow areas...with arbutus and garry oak groves. Unique and beautiful.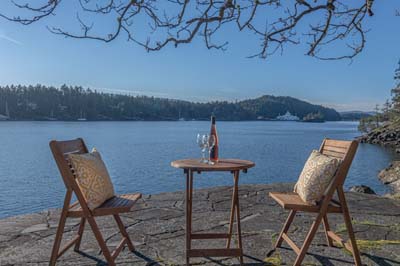 The property is located in the premier neighbourhood of Maracaibo. The entire Atholl Peninsula became the bare land strata known as Maracaibo in the 1960s. The concept was to preserve the untouched beauty of this almost 700 acres.



One owns one's lot freehold and one also has a share in the 250 acres of common land. There are 9 miles of hiking/walking trails, 9 cottages for the use of owners, a salt water swimming lagoon, docks for your yachts, the Nose Point preserve, just for the owners...and so on. From Vancouver? Then imagine your own private "Stanley Park"...you get the idea. A wondrous acreage parcel to call home and plus, plus, plus! Call me for more details.



The exquisite home on this private oceanfront acreage was designed and executed by H. Schubart. Schubart studied with Frank Lloyd Wright, and left an architectural practice in San Francisco to move to Salt Spring. This is archetypal and authentic "West Coast Contemporary".

Artfully rendered spaces that blur the line between inside/outside...two master bedrooms, two bath, in own private wing. A casual living/dining with kitchen off...and a library alcove. Guest powder room. Separate laundry. Dramatic living and dining, feature fireplace, vistas of sea and forest from all spaces.

A separate studio (guest beds/bath, with lovely office/library) is linked to main home by an artful garden atrium oasis. Spacious double garage adjacent, with room for that classic car.

Architectural flair with ease of living and a sweep of decking to expand summer living pleasures. Meander a path to the private Oceanside patio...enjoy the marine views out tranquil Long Harbour. This is a property of style and inspiration. Enjoy!


---