April 25, 2017.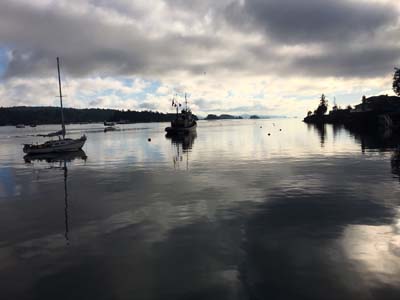 So...now it begins...the amazing Pacific Northwest Coast "season"...May to October. As we segue to the close of April, we can see the flowering forward of our natural world.

On Salt Spring, orchards are abloom, gardens are welcoming, lambs are in pastures, boaters are ready for their sea adventures, kayakers are paddling to Chocolate Island.

Galleries are open in Ganges Village, studio tours throughout the Island are available, special events in theatre, music, dance are all underway at ArtSpring.

The Spring season roster is in place at the Indoor Pool, the Library's special community events are there to enjoy, and the walking/hiking trails are beckoning: Ruckle Park, Burgoyne Valley Park, Mt Maxwell Park, Mt Erskine Park, Channel Ridge trail system...discover your spaces and special places.

Fresh menus at our stellar restaurants: Twig and Buoy (at Fernwood), Piccolo's, Hastings House (Bistro and Fine Dining), Auntie Pesto's (in Grace Point), Salt Spring Inn, Rock Salt (at Fulford), Treehouse Cafe, Seaside (at Vesuvius)...patio pleasures await.

It's Spring-into-Summer time, and we unfold along with Nature. Enjoy.


---
April 18, 2017.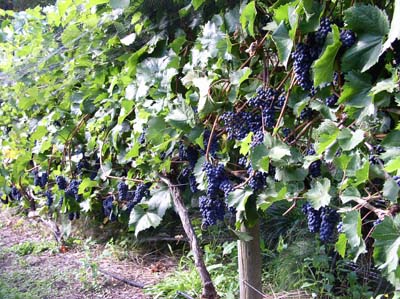 Salt Spring Island and the Southern Gulf Islands enjoy a micro-climate known as "cool Mediterranean".

This temperate climate supports vineyards, olive groves, orchards...two farms on Salt Spring actually export food to Vancouver.

Sheep graze, alpacas and llamas are also in fields, plus some cattle.

Organic practices are encouraged.

There appears to be a significant "back to the land" movement underway (once again). Sustainable farming is possible on Salt Spring. The Saturday Market in the Park highlights farmers...and the Tuesday Farmer's Market is also a busy venue. Roadside farm stands are all on the "honour system".

Interested in being a part of the agricultural community? Call me, for more information.

Lucky Salt Spring Islanders!


---
April 13, 2017.



April is a month long celebration on Salt Spring: Salt Spring Blooms in April. The Easter Weekend often starts the "season".

Easter to the Canadian Thanksgiving Weekend (mid-October) is often seen as the main season on the Pacific Northwest Coast.

On Salt Spring, the annual Easter Art Event showcases inspiring artists at Mahon Hall, in Ganges Village. The galleries and studio tours are also all available. Salt Spring is an authentic artists community, and this special annual event is a great introduction to the island's creative base.

Easter Weekend also offers events at Salt Spring Cheese (Easter at the Cheese Farm), and the famous Saturday Market in the Park is open.

This is Canada's 150th birthday (on July 1st...Canada Day). Events before "the day" start this Easter Weekend, and events go on afterwards, up to end of October. It's the 150 Days Celebration. Planting flowers? The theme is red and white.

Pop into the Visitor's Centre and discover what else is happening during this April month of beauty and bloom, and what you can look forward to during the 150 Days timeline.

Welcome to Salt Spring Island.


---
April 10, 2017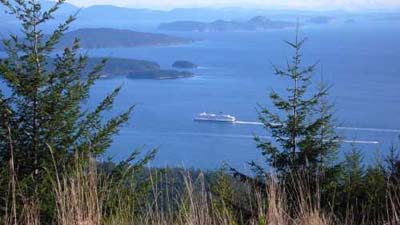 Salt Spring Island and the Southern Gulf Islands are connected to the Mainland (and to the city of Vancouver), plus to Vancouver Island (and to B.C.'s capital, Victoria), via an excellent ferry system.

BC Ferries operates three different ferries for Salt Spring. All three ferries overnight on Salt Spring.

The route from Fulford Harbour to Swartz Bay on southern Vancouver Island is a 30 minute trip. The town of Sidney is just five minutes away and the city of Victoria about 30 minutes from there.

The route from Vesuvius to Crofton, on mid-Vancouver Island, is a 20 minute trip. One arrives in the Cowichan Valley area, and can go north to Nanaimo and further points north, or south to Victoria.

The route from Long Harbour to Tsswassan delivers one to Vancouver and the Lower Mainland. There are some direct sailings on this route, but most sailings also stop at the other Southern Gulf Islands, en route to Vancouver.

These are regular and year round scheduled sailings.

Salt Spring offers a year round lifestyle. One does not "have to" go off island...all services and amenities are available on Salt Spring. It is very easy, though, to come and go. The quick access to other centres and areas means day trip pleasures are on Salt Spring's doorstep.

More info? Call me! Check out BC Ferries website for schedule details. Enjoy a sea cruise.


---
April 6, 2017.

Two perfect recreational properties...waiting just for you!



Beautiful waterfront parcel (10+ acres) located on sheltered Sansum Narrows in natural west coast area of Salt Spring Island.



Sunny, private, treed, with 1000 ft. of wonderful shoreline. Excellent 50 ft. dock, ramp and approachway.



The land is already perc tested and has two wells.



This superb property is a boater's delight, and is water access only.

Opportunity awaits here!



Looking for the perfect waterfront retreat? In the heart of some of the best protected boating waters in the world? Here it is!



Secret Island enjoys easy access from several ferry-accessed islands (keep your boat on any one of them & in mere minutes you've arrived at your stylish Secret Island retreat home). Close to all of Salt Spring's many services/amenities...just 10 minutes away.



Sunny (s/sw/w exposures), on community water system, with a community dock, this gem awaits your discovery. Nestled adjacent to Prevost Island, to nearby Owl Island, and with superb panoramic ocean/islands/mountain views...beauty!



A best buy price for a best choice oceanfront Southern Gulf Island summer/weekender gem. Ready to just enjoy!


---
April 2, 2017.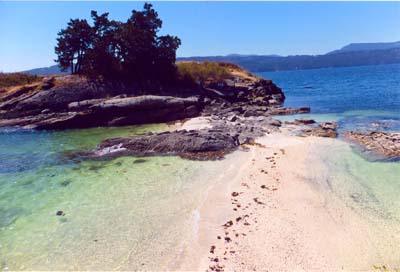 April is that lovely segue month between early and late Spring...buds unfolding, blossoms igniting orchards, the froth of nature erupting everywhere. Boaters are getting ready for cruising adventures at sea, and summer dreams are enticing us. April wakes us up.

Lots to see and do on beautiful Salt Spring: galleries are showcasing artists in celebration of Spring. Catch Steffich Fine Art (congratulate owner on his 25th anniversary in business), Gallery 8, Salt Spring Gallery of Fine Art, Pegasus Gallery of Canadian Art. Check out the Studio Tours. Enjoy the Easter Arts Tour.

Saturday Market in the Park is officially underway, Tuesday Farmers Market, farm stands (all on the honour system) are adding more and more items, as the season progresses...the 10K diet is alive and well on Salt Spring Island. Vineyard wine tastings, craft brewery, cidery, cheese-maker...all are there for your discovery and enjoyment.

Feeling the need for a little Spring freshening? Check into the array of alternative services at Salt Spring's Wellness Centre. A little Reiki, Healing Touch, Reflexology, Acupuncture?

Enjoy the live music venues (ArtSpring, Moby's, Treehouse...sound and rhythm also inspire).

Ahhh...April...the dividing line between winter-past and summer-to-come.

Enjoy Salt Spring's wake up call.


---