October 22, 2017.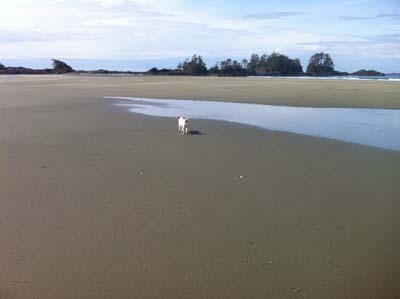 Almost every aspect of life has seen dramatic changes, as a result of the internet's impact...and in a short timeframe.

Several years ago, in the 1970s, Marshall McLuhan alerted us that "the medium is the message".

In past eras, changing methodologies changed societies, but the concept of time was different...it took a long time, possibly several generations, to work out life-altering change. Did that make it easier to swallow?

The electronic universe has erased time...speedy shifts are the marker of our lives today. On/off/on/off...the binary world is always on, somewhere.

Online shopping has caused retail shops and major department stores to falter. Empty storefronts on streets and in malls tell the tale. 3-D printer technology makes large storage warehouses unnecessary...inventory can be "on demand". The ability for a consumer to search anything on the Internet means the replacement of that former "experts" function: travel agents, investment advisors, stock brokers, real estate agents, teachers, civic/municipal staff, manufacturing workforce, medicine, retail, restaurant workers...you name it, it's different...and there is less or no need for that interpretive function of the middle person.

A "middle/linking" position is fast erasing.

That divide between a producer and a consumer may require more effort from the consumer, to achieve a desired final result. The Internet's marketing power offers control by producers. Hmmm....

Neither good nor bad...just different.

As important as ever, to be in the "now". And the "now" is about direct connectivity.

Yes, I know...that smart phone puts the world in our hands, "search" is the outcome...what about the people at our table, all doing their individual search and digital conversations? In the physical moment, is the virtual world more engaging? Does it include and exclude, at the same time?

And, what about robotics, artificial intelligence...and the age-old question: what does it mean to be human?

Hmmm.....


---
October 17, 2017.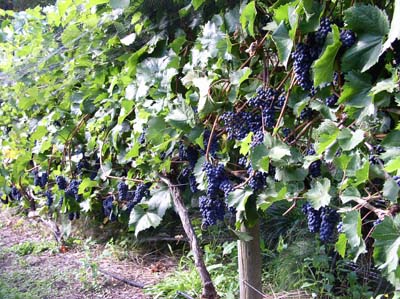 Salt Spring's much loved Sip and Savour harvest event is back. An event sponsored by the Salt Spring Chamber of Commerce, it takes place on October 21st, between 1 and 4 p.m., at the Farmers Institute.

Featuring local wineries, plus wineries from nearby Vancouver Island, plus produce from our local farmers, cheesemaker, cidery, craft brewery, and spirits distiller, and lovely complimentary foods by our stellar chefs...don't delay!

Tickets on sale at Chamber office or online...check out the Chamber website.

Salt Spring is famed for its authentic artists community (the wrap for the SSNAP (Salt Spring National Art Prize) also takes place at Mahon Hall on this date, at 6 p.m.).

Salt Spring's foodie world is also alive and well and satisfying to both locals and visitors. Catch this amazing plenty at Sip and Savour, 2017.

Enjoy!


---
October 14, 2017.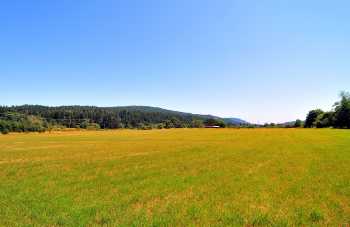 Places to wine and dine at this Harvest time of year?

Several of our excellent restaurants offer local produce...creative chefs bring forward superb offerings.

Definitely go to Twig & Buoy...at Fernwood. A top contender for the culinary palate! For many islanders, a # 1 choice.

Auntie Pesto's in Grace Point Square always charms.

Wonderful Piccolo's, in Ganges Village. Delicious, with history behind it.

Delectable choices at Fulford's alternative style: Rock Salt Cafe.

Don't overlook the always consistently good Salt Spring Inn, in Ganges Village.

For those very special occasions? Hastings House offers fine dining and bistro choices. A Relais et Chateaux opportunity.

Hmmm...spoiled for choice?

Salt Spring is a foodie paradise for sure.

Did I mention the Saturday Market in the Park, the Tuesday Farmer's Market, the farmgate stands, the farm-to-plate dinners, the....you get the drift!

Art plus food...sounds good to me!


---
October 11, 2017.

Seeking a farm property on Salt Spring Island? Here is a gem...32 acres, two houses, in the heart of the Fulford Valley. Ready to go!



An heirloom farm in a premier Fulford Valley location...waiting for your rural lifestyle discovery.



One title enjoys a restored 1910 era character home. Set into easy-care landscaped surround, with orchard, fenced pasture, creek, this gem enjoys excellent sun exposures and privacy. It's a rural WOW!

With 3 bed/2 bath, this yesteryear beauty is ready to just move into and to enjoy.



The second title offers a charming updated cottage-home, perfect as a rental if desired. The current owners did actively farm this acreage: orchard (apples, pears, plums), grapes, still in place. Pond here. They also had a strawberry crop and did keep sheep. At moment, the fenced pasture awaits a new owner's ideas.

The two arable acreage titles, adjacent, are being offered as one unit. Ready to go, for your pleasure.



The Fulford Valley is Salt Spring's key rural/pastoral address...be self-sustaining here. Close to beaches, parks, hiking/walking trails, to all services and amenities, and yet in your own special world.


---
October 7, 2017.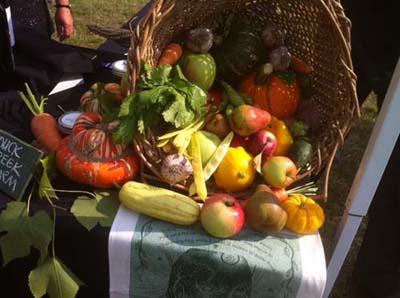 Thanksgiving is both a Canadian and an American holiday celebration.

The Canadian Thanksgiving is always in mid-October...and is more of a harvest celebration. The U.S. Thanksgiving is in late November, and begins the entire Holiday Season. Paying homage to the spirit of thankfulness, they are similar and yet quite different celebrations.

Family, harvest largess and enjoyment of same, are elements of both.

On Salt Spring this Thanksgiving Weekend? Enjoy the special menus at our exceptional restaurants: Hastings House (fine dining & bistro choices), Piccolo's fine dining, Twig & Buoy, Auntie Pesto's, Rock Salt, Treehouse, Salt Spring Inn...not always available on the Monday holiday, but definitely over the weekend.

Lucky islanders, to enjoy such amazing & local produce, always a part of our amazing island chefs and their creative input.

Thank you!


---
October 2, 2017.



Seeking the unique and the beautiful? Here it is: an heirloom property on Salt Spring Island.



A sunny and private 10+ acres, in a premier rural neighbourhood, close to Village, to lake, to theatre, to golf.



Totally upgraded by current owners (only the second owners of this historic property), yet retaining the appeal and charm of the architect designed home.



Initially home to a British family, working and living in China, designed and built by a Vancouver architect and contractor, the home enjoys an homage to an Edwardian-style ethic.

Main level: Formal entry/foyer, expansive living with feature fireplace and access to private garden patio, formal dining, recently renovated kitchen, plus guest bath, library/den, separate laundry/pantry.

Upper level: master-sitting with dressing room and ensuite bathroom. Three other bedrooms (one currently an office and another a sewing/craft room), plus full bathroom.

Lower level/basement: expansive storage, workshop, wine room, furnace room.

Wood floors, custom windows, yellow cedar panelling...a lovely homage to another time...an authentic character home...with all the required elements of a happy 21st Century lifestyle.

A priceless offering! The plus? Subdividable. A further plus? Zoned for separate guest cottage & separate studio.

Live with grace and charm...easy care lifestyle!


---