September 19, 2020.

Always wanted to be the very first person to live in a house? Here are two new home opportunities in a sunny neighbourhood, with lake or ocean views, close to both Villages, indoor pool, golf, schools. Call me! Live with flair....

1:



Opportunity!



A new home, purpose designed for this lovely small acreage (lot 22, Spring Gold Way). Views over St Mary Lake, Salt Spring fields and forest, towards the dramatic Lower Mainland mountains.



Sunny exposures (e/s/w). Excellent drilled well, new septic, park reserve on one side-line for privacy...paved road to your private driveway. Mainly level, easy to landscape/garden to your wishes.



3 bed / 3 bath, dramatic living, stone fireplace, entertainment dining, great kitchen (appliance package), sep. laundry, attached double garage. A Wow! Close to all of Ganges Village amenities (schools, indoor pool, shopping, galleries, library, ArtSpring theatre centre, restaurants and also to golf & marinas...also close to hospital). Close to park hiking/walking trails.

Sleek design, lovely finishes,ready to enjoy!



Check this one out....a definite "best buy".

2:



Wow! Ocean, islands, mountain viewscapes from this dramatic small acreage.



Sunny (e/s/w) exposures, sunset vistas in summer season, gently sloping land with level areas...arable, easy to landscape / garden to your desire.



Close to Ganges Village and all services / amenities (banks, schools, restaurants, theatre (ArtSpring), indoor pool, galleries, library, and to golf and to marinas). Close to hospital. Hiking/walking trails at your doorstep.



Step-in ready, brand new purpose built home.

Check this out...rare to find new construction for sale on Salt Spring.


---
September 16, 2020.



So...that online world.

Well, right from the days of cave painting, say around 30,000 years ago, itís been all about communication.

And, as the Canadian icon, Marshall McLuhan, noted, back in the 1970s, the medium is the message.

Communication styles/methods change those using them. We are always evolving as a species and our communication messaging style creates who we are.

The Covid-19 pandemic, with its immediate shut-downs/stay home measures, has pushed everyone into an online world.

For small communities, with a visitor-centric economy, an online business presence is not same old/same old. One is now in competition with the global marketplace. Price does count. Inventory counts. Hmmmmm......

Is this when the one-off artisan unique item comes into its own? That is not something in competition with the mass produced. So, is the artistic vision and creation the saving grace?

And your thoughts are? Always welcome!


---
September 13, 2020.

Want to build your dream home? Here are three spectacular view land opportunities on special Salt Spring...letís view!

1:



Two adjacent ocean view properties of 1.5+ acres each. Properties also enjoy views of St Mary Lake. You will love the views!



Located close to the town of Ganges. Sunny & private.

Don't overlook this opportunity for the location of your dream home!

2:



Ocean view 14.6 acres in beautiful Skywater! Views of ocean, mountains and islands.

Zoned for main house, guest cottage, and guest studio.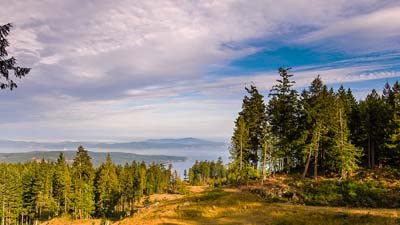 Drilled well, driveway, and building site in place.

The address of your new dream home!

3:



Exceptional 3.34 ocean view acres - enjoy ocean islands & mountain vistas (including majestic Mount Baker!) Excellent all day sun exposure (E/S/W, here)



Privacy & located in an area of quality homes a best buy price for this beautiful property - bring your architect & create your island dream.


---
September 11, 2020.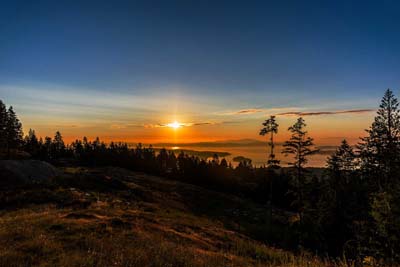 In 2001, the attack on the two World Trade towers in New York, the Pentagon in Washington, D.C., and the downed plane in Pennsylvania, were perhaps the true beginning of the chaotic 21st Century.

The following months to this shocking attack on civilians saw many people deciding to rewrite their life scripts...suddenly, one recognized anew that the philosophers were right...we only have the moment we stand in.

For those who remember that horrific day, which involved people from many countries, letís today remember the many acts of selfless courage seen that day.

For those too young to remember, perhaps search out the French news team...they were in New York to spend a month with a specific fire unit...so they were simply there, doing their photo-journalist job. They went out with the crew and shot raw footage...truly cinema-verity. It captured the event, up front/in its midst. Those involved did not know the details of the day...they simply rushed to help.

Thank you to all the first responders who walk the walk. They are still doing their job today, wherever they are.


---
September 8, 2020.

Seeking waterfront opportunity? To hold or to develop now? Here are three gems! Letís view.

1:



Here is a rural semi-oceanfront opportunity on the tranquil east side of special Salt Spring Island! A lovely open and sunny 1.22 acre parcel (year round!), with a generous amount of land on the oceanside - main house site on the upside portion.



Panoramic views, lovely walk-on beach at low tide, and you can keep your boat on a mooring buoy (seasonal moorage), if desired.

A great opportunity!

2:



Seeking a beautiful lakefront lot? With sunrises and sunsets...all day light, year-round...and with calm privacy? Here it is, on the shores of St Mary Lake, on lovely Salt Spring Island.

This is the last good undeveloped lakefront parcel on this serene lake.



Arable land (fenced veggie garden can be brought back), with a pleasing meadow area at lake's edge, with gently sloping land and more than one possible building site. Clear out the blackberries and rediscover this land parcel.

Let's go explore...this is a find!

3:



Beautiful waterfront parcel (1.60 acres) with wide-angle view over Fulford Harbour. This is a continuation of the Fulford Valley and is open and sunny.



This property has a rural ambiance yet approximately 11 minutes to Ganges Village and 5 minutes from the ferry.

Opportunity to build a lovely family retreat.


---
September 5, 2020.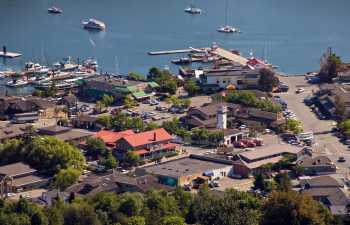 Back in 1974, when the provincial government created the Islands Trust, the mandate was ďto preserve and protectĒ the environmental beauties of the Gulf Islands, for the benefit of all B.C. residents.

In the early 1980s, the Trust printed a brochure that spoke about the importance of Ganges Village to Salt Spring...it was described as the heart of the island.

Ganges Village cannot expand its boundaries. It is the economic hub of the island, with retail and offices. There are no living options.

As society changes, we see that office space (mainly on upper levels, above retail) is no longer as necessary as in pre-2000. Home occupations are allowed on Salt Spring, and many lawyers, doctors, accountants set up offices in cottages on their properties and so no longer need a specific downtown office.

The recent shift to an online world for business also allows for retail sales without a bricks and mortar storefront space.

An aging population often seeks a home with proximity to services and the ability to walk around the Village...the townhomes clustered around seaside and upper Ganges Villages are suddenly desired.

These various lifestyle changes affect all regions, and Ganges Village is no exception. Many Vancouver Island towns also see vacant storefronts in their downtowns.

It is important for the Islands Trust (yes, two elected trustees per island, but the planners (out of Victoria) seem to be in charge) to pay attention to societal shifts. The Trust can look at things on a case by case issue. Are they?

Why not help landlords reconfigure their empty upper level offices into rental accommodations? Why not allow landlords to create live/work spaces in the vacant storefronts? Zoning changes & tax breaks would help. People living in a downtown area may help control crime..eyes to report on any issues.

There is a homeless problem in all communities and Ganges Village, empty at night, has issues. Lately, the issues have also appeared in daytime.

Salt Spring is an unincorporated area, under the Islands Trust form of governance. The provincial government needs to take a look at those 1974 zoning bylaws. 1974 needs to meet 2020.

The planners, there to maintain the past, should not be deciding outcomes that affect those who call Salt Spring home. If the spaces like Centennial and Mouat Parks are no longer able to be enjoyed by Salt Springers, then there is a serious problem. A happy visitor experience is still the driver of economic health in any tourist related region...if residents cannot enjoy the islandís public spaces, then what of a visitor experience?

Letís look at that Trust brochure from the 1980s. Is Ganges Village the welcoming core of the Island? Hmmmm......


---
September 2, 2020.

Seeking an investment on special Salt Spring Island? Here it is...beautiful Narrows West awaits your discovery.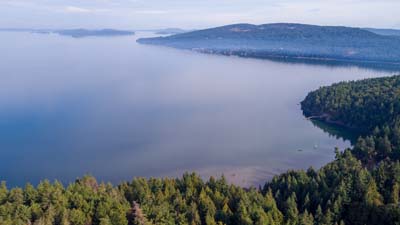 Sunny (e/s/sw/w/nw) exposures, all properties zoned for main home, guest cottage, separate studio. Quiet beauty for your enjoyment.

Forest, meadow mix...gardening opportunities. Some oceanfront and some dramatic ocean views...you decide!




A variety of property types and sizes. Call me!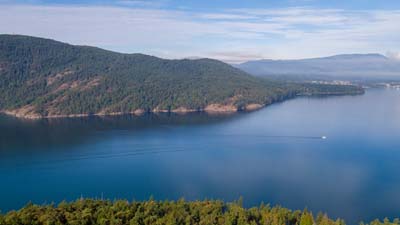 Ask about the Islands Trust cap on growth...Narrows West is unique...canít create another.


---