December 9, 2019.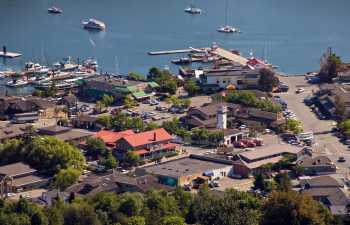 Shop Local. We hear this a lot, in smaller rural communities.

To shop local does mean one is supporting local businesses and thus is keeping the money circulating within the community...those small businesses trade with each other, send their children to local schools, support school sports and extracurricular events, gift food banks, support arts endeavours, and so on.

It's a circle and it starts with the consumer choosing to buy local...which feeds the success of the community as a whole. It is a choice.

Local choices are certainly about actual bricks & mortar businesses, but are also about Internet shopping. Do we look at items in a store-front and then seek a similar item online, purchased from elsewhere in the world? Who benefits then?

And yes...getting value for our expenditures is essential.

Our tech world continues to escalate in delivering both available choices and speed of acquisition.

We often hear that globalism is the basis of 21st Century business models. Hmmm.... Do we want to maintain a personalized community, one with a more individual orientation, one that supports the people who call this community home?

The consumer of goods, whatever they are, has the power to sustain a small community structure...and it is a choice.

And your thoughts are? Always welcome!


---
December 5, 2019.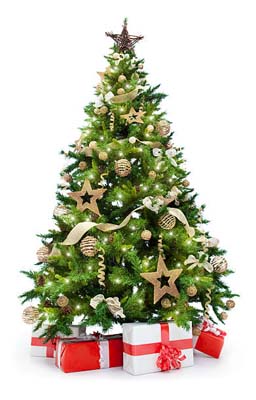 Today is the first celebration of Christmas holidays in Holland...special baked treats are a part of this. The Swedish Santa Lucia festival is on the 14th...the English celebrate the 12 Days of Christmas (December 24 to January 6)...the French make their main feast a Christmas Eve event...Germany introduced the idea of a Christmas Tree...the Scots celebrate New Year's (Hogmanay), and everything old must be swept out, to welcome in the new.

There are so many lovely celebratory events during this season. Special menus, baked treats, decorations, seasonal music are all a part of this.

Enjoy your traditions, whether with family, with friends, or perhaps on your own this season. It's different year-to-year...but the idea of sharing light and festivities is a good idea. Volunteer...adopt a family re gifting...spread cheer. It's about giving back. It's about taking part.

Remembering other festivals, while enjoying what is this year's version, is important.

So, follow the Dutch tradition and enjoy a special "speculaas" cookie! It's Sinterklaas day.


---
December 2, 2019.

Sophisticated cottage with exceptional ocean views...sunsets to inspire!



Here is a dream cottage on a 4.717 acre privately sited property, with spectacular panoramic ocean, islands, mountain views...mere minutes to services/amenities of Ganges Village...close to golf and indoor pool...to beach and to hiking/walking trails.



This gem is part of the prestigious Narrows West development...zoned for main home, separate guest cottage, studio. Enjoy this stylish cottage retreat immediately and consider concepts for your main home design later.



Open plan, vaulted ceiling, with custom windows that invite the view. Unique design features to please. Ask about the common property opportunities.



Ready to enjoy!


---
November 27, 2019.

Here's a sunny private acreage, with ocean, lake, and mountain views...a brand new home for your new Salt Spring lifestyle!



Wow! Ocean, islands, mountain viewscapes from this dramatic small acreage.



Sunny (e/s/w) exposures, sunset vistas in summer season, gently sloping land with level areas...arable, easy to landscape / garden to your desire.



Close to Ganges Village and all services / amenities (banks, schools, restaurants, theatre (ArtSpring), indoor pool, galleries, library, and to golf and to marinas). Close to hospital. Hiking/walking trails at your doorstep.



Step-in ready, brand new purpose built home.

Check this out...rare to find new construction for sale on Salt Spring.


---
November 23, 2019.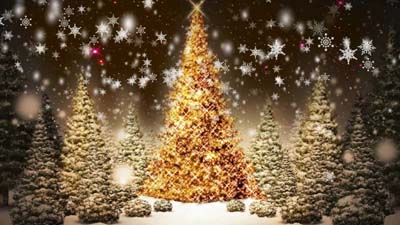 Late November brings holiday traditions to the fore.

On Salt Spring: Santa arrives twice (first visit is early and Santa arrives by floatplane and later in December there's the Carol Ship arrival).

WinterCraft at Mahon Hall, plus gallery openings, studio tour welcomes, and Fulford and Beaver Point Hall annual craft fairs.

Seasonal theatre and choral presentations at ArtSpring. Special menus at our great restaurants. Village Light-Up and annual seasonal events (Chili cook-off in the Park, Glowtini contest, special evening shopping dates (Shop Local keeps a community vibrant).

Whatever your family traditions might be, explore them and enjoy offering an up-to-date version. Remember to include those on their own in some of your holiday cheer.

It's a time of memory, but it's also a time for some thoughts of gratitude and also a time to be excited about the changes afoot in our 2019/2020 timeline.

Take time...enjoy the moments of this festive time of year...copy Nature's slower rhythm...and just "be".

Salt Spring smiles its welcome....


---
November 20, 2019.

Sunny privacy, classic country home, at Salt Spring's rural "south end". A rare opportunity to enjoy an estate style acreage.



Amblewood Manor, set on 5.5 acres at the top of a long private drive, is a magnificent oceanview estate property offering extraordinary southern views over the American San Juan Islands to the Washington State Olympic Mountains.



This beautiful private walled and gated property on Salt Spring's special "south end", offers maximum security and presents a classic home design with a special European flair.



A formal entry foyer, leads into a dramatic oak beamed living room with custom windows that frame the panoramic ocean/islands/mountains views, with feature fireplace, plus a formal dining room, a cook's expansive kitchen with breakfast area, guest powder room, separate laundry room, plus a large private family/media room with fireplace, and also an inviting private oceanview master bedroom wing...all on the main level floor plan, a custom design that encourages gracious living.



Easy access to spacious and sunny view decking from the media room, kitchen, and master suite expands those summer living pleasures, including a hot tub on the deck.

The upper level of this stylish classic home offers three ensuite bedrooms (one currently used as a spacious office). An enjoyable family home...or a high end B&B...or a professional couple working from home...all these potential outcomes would be beautifully offered by this grand home.

A bonus private family suite (living room/ensuite bedroom) could be created on the spacious unimproved 3rd floor upper level, with access easily opened up by a short stairway...perhaps an in-law/nanny suite?

There is an unattached double garage (home for those classic cars?), plus a separately sited guest cottage away from the main house but with ocean views...a contemporary gem. Perfect for an extended family...or a vacation rental...or an annual tenant. Lots of options here.

The view inspires! Easy care natural landscaping, deer fenced property, private trails...walk your own land. Stone walls enfold a private lawned garden.

A remote controlled gated formal entrance provides access to and sets off the allure of this very special home and private acreage...welcome to your Island paradise!


---
November 16, 2019.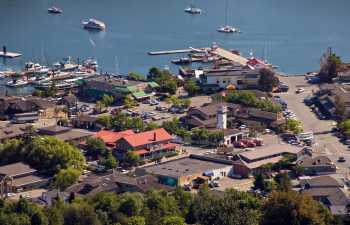 Change is the signature of this 21st Century moment, and it shows up everywhere...slightly apart rural areas are not immune to technology's impacts.

Do a little research project: think about life in 2000. Match it up with late 2019. Hmmm.... We await the game-changer known as 5G.

Virtual reality, augmented reality, instant communication, social media (both expanding and isolating users), the recasting of language to fit the medium (including emojis)...and that makes me think again of just how inspired Marshall McLuhan was in the 1970s...his mantra: the medium is the message. Now, forty years on, we can all see the point of his philosophical projections.

One question: who is in charge? An explosion of raw data is not information. That takes an editing function.

Salt Spring is part of the provincial government body known as the Islands Trust...created in 1974 to "preserve and protect" the environmental beauties of the Gulf Islands, for the benefit of all B.C. residents. Growth was strictly controlled by zoning/bylaw measures. These bylaws governing Salt Spring can be found on the Internet. (Make sure you are on the Islands Trust website and not on some other site attempting to explain the bylaws...go to the source).

Is it possible to have 1974 meet 2019? To retain the environmental protections while recognizing technology's impact?

The form of governance on Salt Spring comes from off island: two trustees elected at each civic election (four year terms), planners from Victoria, plus a CRD (Capital Regional District...also based in Victoria) director, also elected at civic election time. Salt Spring is not a municipality. So...who is in charge?

Hmmm.... In September, 2017, after a two year governance study, Salt Spring voted (by 63%) not to become a Gulf Islands special municipal structure (like Bowen Island). The Trust would have been retained, but local councillors would also have been elected....giving the island local representation. The 1974 form of dealing with island issues, then, remains in place, unchanged.

Time to check the dictionary and to read the meaning of the word "entropy"? Hmmm....

Your thoughts? Always welcome.


---
November 12, 2019.

Brand new elegant country home...just move in and enjoy the Salt Spring lifestyle!



Opportunity!



A new home, purpose designed for this lovely small acreage (lot 22, Spring Gold Way). Views over St Mary Lake, Salt Spring fields and forest, towards the dramatic Lower Mainland mountains.



Sunny exposures (e/s/w). Excellent drilled well, new septic, park reserve on one side-line for privacy...paved road to your private driveway. Mainly level, easy to landscape/garden to your wishes.



3 bed / 3 bath, dramatic living, stone fireplace, entertainment dining, great kitchen (appliance package), sep. laundry, attached double garage. A Wow! Close to all of Ganges Village amenities (schools, indoor pool, shopping, galleries, library, ArtSpring theatre centre, restaurants and also to golf & marinas...also close to hospital). Close to park hiking/walking trails.

Sleek design, lovely finishes,ready to enjoy!



Check this one out....a definite "best buy".


---
November 8, 2019.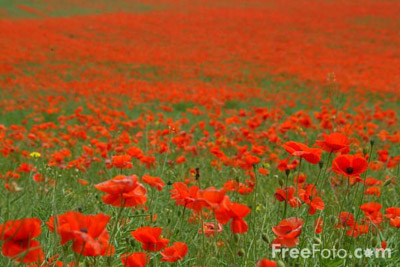 Remembrance Day is on Monday, November 11th. On Salt Spring?...be a part of the service at the Cenotaph...gather at Centennial Park around 10:30. This is a moment to remember all those who have made it possible for us all to enjoy our lifestyles.

The 11th is a statutory holiday in Canada, and since it falls on a Monday this year, it makes this a holiday weekend.

A visitor? It's a chance to check out the slower rhythms of this "softer season". There's always something happening on Salt Spring, but it's also a time to indulge in a little forest bathing.

Fall invites us all to take some time for ourselves.


---
November 5, 2019.



We are easing into almost-Winter, now. The brilliant reds and golds of our Fall foliage is stripping off trees, scraping across pavements, littering fields.

I often think that the Pacific Northwest Coast seasonal shifts are always a little ahead of the calendar notice.

We are back on Standard Time, which means darker mornings and evenings...days are shortening rapidly...by mid-December it will be dark here by 4 p.m.

November offers many clear and sunny days...yes, cooler...but inspiring. The soggy rainy days are a reason to start reading that fat novel, to eat more soups, to light candles, to nurture your winter soul.

Late Fall-into-Winter offers theatre, gallery openings, special menus at our superb restaurants, easy hiking trails, beachcombing pleasures, live music venues...always lots to see and do on special Salt Spring. Craft Fair time! Seasonal events!

The softer season smiles hello.


---
November 2, 2019.

Seeking a waterfront B&B opportunity? Here's a ready to go "south end" option...don't overlook!



Located on the shore of Fulford Harbour, this prime beach front property features a private, peaceful, rural setting providing a front door seat to the sights and sounds of the sea.



Eleven steps to our shell-laden beach puts beach combing, crabbing, kayaking and seasonal swimming at your front door. There is summer moorage potential via a mooring buoy.



The star filled sky, exquisite sunrises, moonlight glistening and the ever changing seascapes are to be enjoyed through-out the seasons.



Large decks surrounding the house provide ample opportunity to enjoy outdoor living in the moderate climate of Salt Spring. Oceanside hot tub with a view!

This lovely beachside home offers 4 bedrooms. Three bedrooms feature an ensuite, the kitchen with oversized windows offers a great view with a walk-in pantry, and the extensive glass across the front of the house provides great all season light. It is ideal for extended family accommodation, or entertaining visitors and friends.

The layout of this house with large rooms makes it very attractive for the creative mind to adapt the rooms for various uses such as a media room, studio/office, games room etc.

There is a separate 1 bedroom suite on the upper floor featuring its own private deck.

Property is easy care, with naturalized attractive landscaping, featuring a year round running creek. Water sources keep landscaping lush and green year round.

This home would easily adapt to accommodate a home studio business, wellness studio or B&B. Current owners are presently operating a B&B with consistent success. Very close to the Fulford Ferry for trips to Sidney/Victoria, only 1.3 km. from the Fulford/Ganges Road.

See Li soon for more information. Appointments to view are preferred, as owner does a popular B&B business, here.


---