July 23, 2019.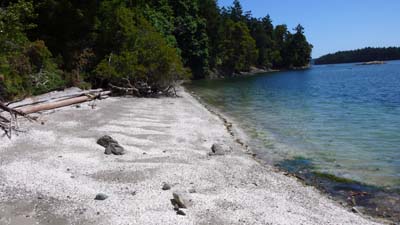 Ponder the Ruybiat of Omar Kayham...and his "the bird is on the wing" reminder of the fleeting nature of Time.

Summer is short but sweet on the great Pacific Northwest Coast. On Salt Spring? Try a whale watching adventure, a kayak trip to Chocolate Beach, a scooter rental for the island's less busy roads. Contact Yvonne at Salt Spring Adventure Company.

Make time for the studio tour (pick up a map & directions at the Visitors Centre). Meet some of Salt Spring's talented artistic community in their own studios: painting, jewellery, sculpture, carvings, ceramics, pottery, fabric arts, unique gifts...Salt Spring is an authentic artists community.

Catch the live music venues (every night at Treehouse Cafe), regularly at Moby's Pub, also frequently at the Legion. Check it out!

Wine tastings (including award-winning Garry Oak...they do the French terroir concept...their wine is from grapes solely from their vineyard). Craft brewery, cideries, farm gate stands with local organic produce...lucky islanders! Enjoy the amazing restaurants that showcase local farmers: Hastings House, Salt Spring Inn, Auntie Pesto's, Piccolo's, Rock Salt, Treehouse, and....? Share your faves!

Park hiking / walking trails...forest breathing restores one's health. Mt Erskine, Mt Maxwell, Mt Tuam, Channel Ridge...trails to explore. Be here!

Summer is half-way in...catch it, rain or shine.

And your summer highlights are? Share!


---
July 19, 2019.

Inspiring views, amazing home...and it's on Salt Spring Island!



Superb executive home, on 6+ acres, in an area of fine homes, and with million dollar views, 180 degrees from West Vancouver to Mount Baker. Excellent all day/year round sun exposure (sunrises and sunsets, here!).



Close to both Ganges and Fulford Villages, and to lakes, to beach accesses, and to park hiking/walking trails, and to golf, marinas, all services, and yet in its own wonderfully serene and private environment.



Custom designed and construction by Gordon Speed Construction, Salt Spring's premier builder, the attention to detail here, and the fineness of the finishes, are superlative.



High end finishings thoughout: infloor heating, vaulted ceilings, hardwood & concrete flooring, Rumford floor to ceiling wood burning fireplace, high end appliances.

Master bed sitting room, with expansive decking off (hot tub with a view!), a dream ensuite (this shower is exceptional), and large walk in closet, is in its own private "wing". Dream kitchen with pantry/storage and mudroom entry off, dramatic dining with window wall that totally opens to the outdoor barbecue/decking, thus expanding summer living pleasures, plus formal entry and guest powder room. Separate laundry, and exercise room completes main level.

Garden level offers gallery/meditation space, guest bed and bath, media room, and a professional office space (could be third bedroom, if desired), plus generous storage. Easy access to patio areas, and that soaring view available to all principal rooms.

A finishing carpenter's personal home, totally unique, and totally beautiful. The home is ready to just move into and to enjoy. Landscaping (easy care/natural) frames the home. A home to inspire and to nurture one's soul...enjoy!

Priced below replacement value.


---
July 15, 2019.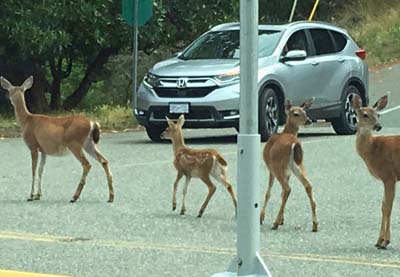 Salt Spring's natural beauty invites visitors and residents to slow down...and the summer season offers diversions to please.

The Eco-House and Lifestyle tour is on July 28...held every two years, it is not to be missed. Thinking of your green footprint? Lots of ideas and inspiration on display.

The Ganges galleries are presenting the new works of their artists (painting, sculpture, jewellery, ceramics). The annual ArtCraft is underway at Mahon Hall (representing the work of artists and artisans from the Gulf Islands). Check out ArtSpring's gallery showcases.

Forest breathing to restore lifestyle balance? A variety of trails to walk or to hike...pick up the Adventure Map at the Visitors Centre.

Wine tastings (Garry Oak and Salt Spring wineries), cideries, craft breweries, farm gate stands, restaurants that showcase local produce (Salt Spring Inn, Auntie Pesto's, Piccolo's, Hastings House (fine dining and bistro), Rock Salt, Treehouse), coffee/tea stops (Fernwood Cafe, TJ Beans, Switchboard Cafe, Barb's Bakery, Mateada, Treehouse...and your fave is?). The foodie revolution is alive and well on Salt Spring Island.

Kayaking, sailing, paddle boarding, discovery of bays and coves and beaches. Salt Spring and the Southern Gulf Islands are in the heart of some of the best protected boating waters in the world.

Lots to see and to do and to enjoy. Saturday Market, Tuesday Farmers Market, concert series in the park on Tuesdays, live music nightly at Treehouse Cafe, weekend live music at Moby's Pub. Al fresco dining on patios and decks. Rent a scooter or an electric bike...check out the Studio Tour.

Oh, yes...the deer meander and share our island...take it a little slower. Savour.

Welcome!


---
July 11, 2019.

Looking for a waterfront investment property? Here's an interesting opportunity. Private, sunny, serene tidal waterfront, close to hiking/walking trails, to all services/amenities, to golf, to theatre. Good tenant pays 3600 month, and has a lengthy lease. When you are ready to move to Salt Spring, your waterfront retreat will be waiting for you. Meantime: income stream.



Seeking a sunny & private waterfront, with ready to enjoy and alluring "Coastal Living" style home? Here it is!



3 bed/2 bath, open plan living (feature stone fireplace, vaulted ceiling), dining, country kitchen...French doors to expansive ocean side deck. Summer living pleasures await.



Bedroom, bathroom, laundry, gallery entry space complete main level. Garden level enjoys two bed, spa style bath, den/office, storage. Patio area off.



English country garden: fruit trees, pond, fenced veggie garden, serene views in this tidal waterfront and bird sanctuary location. Dock at ocean, inviting lawn, easy-care landscaping.

The plus? A sweet studio space...perfect for an artist.

Adjacent to a park reserve, ensuring privacy. Perfect for kayak or canoe.

A gem!


---
July 6, 2019.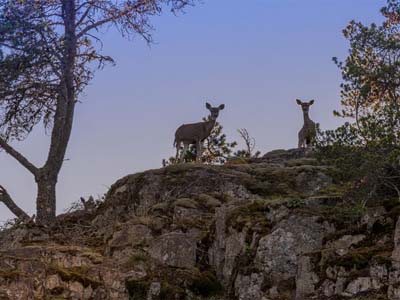 Summer-summer is with us. It's a short season and one to be savoured.

Salt Spring and the Southern Gulf Islands are in some of the best protected boating waters in the world. Sailing, kayaking, power boats, paddle boards...there are bays, islets, coves, beaches to explore.

Not a boater? Connect with the ferry servicing the Gulf Islands, and take time to visit one or two of Salt Spring's near neighbours. (Long Harbour route, starting from Salt Spring, is the schedule to look at on B.C. Ferries website).

Looking for some restorative downtime? Try a little "forest breathing". Park hiking/walking trails abound. Find yourself on a view promontory. Breathe. Be inspired by vistas of sea, islands, mountains. The great Pacific Northwest Coast offers amazing viewscapes.

Summer-summer promises sunset viewings, swimming in lakes and in ocean, lazy days of relearning how to just "be". Step off that always on technological world stage. Borrow Salt Spring's invitation: Discover Yourself Here!

Catch live music venues from a patio or deck (Treehouse Cafe & Moby's Pub). Dine or coffee from a deck (Piccolo's, Auntie Pesto's, Salt Spring Inn, Treehouse, Rock Salt, Kitchen, Moby's, Fernwood Cafe, Switchboard).

Give yourself the gift of Summer Time. Enjoy!


---
July 2, 2019.

Seeking a special property to create your dream home? Here are three. Sunny privacy! Excellent investment holding properties for now...create later. Let's view....



Here is a rural semi-oceanfront opportunity on the tranquil east side of special Salt Spring Island! A lovely open and sunny 1.22 acre parcel (year round!), with a generous amount of land on the oceanside - main house site on the upside portion.



Panoramic views, lovely walk-on beach at low tide, and you can keep your boat on a mooring buoy (seasonal moorage), if desired.

A great opportunity!

----------------------------



17 Acres plus approximately 8 acres in two additional parcels as described below. The driveway to this property leaves Skywater Drive heading north through a valley between two wetlands up a southerly slope passing between two large rock outcrops to the recommended building site that overlooks a year round pond.



This parcel of land commands your attention ... sharing a X mile boundary with an expansive little used 80 acre park reserve, offering hiking / walking trails for your pleasure and total privacy. The land is partially treed with the main slope facing south west for maximum sunlight. Lot 23 could be developed into a very private retreat to enjoy with an elevated building site overlooking the year round pond and magnificent terrain .... trails, paths and waterways meander across the property and the 80 acre park reserve among large cedar and fir trees and much more, for your pleasure.



Lot 23 also enjoys the exclusive use of the Limited Common Property shown on the Property Map in yellow. This property is owned by the Skywater Strata but its exclusive use is limited to the registered owner of Lot 23.

The smaller, approximately one acre, parcel (labelled B) across from Lot 1 was used by the Developer for gravel and sandstone boulder storage. There is some gravel left and many sandstone boulders.

The larger, approximately seven acre, parcel (labelled A) on the other side of Musgrave Road is well treed with Fir, Cedar and some open spaces. The Driveway to the building site from Skywater Drive is in place.

Zoning allows for Main House; Guest Cottage; Accessory Building(s); and Agriculture Private Driveway to building site; drilled water well nearbuilding site; power and communication services to the property line Call today, for your appointment to view this totally private property.

----------------------------



Seeking an exceptional ocean view acreage, with sunset splendour, and close to great beach access and to hiking/walking trails?



Here is a beautifully presented 3.286 acre parcel, drilled well developed, driveway roughed in to potential building sites. Zoned for main home, separate guest cottage, and separate studio.

Be a part of Narrows West, a premier oceanfront and Oceanview property development. Sunny privacy...create your dream home here.


---
June 29, 2019.



Canada Day...July 1...and it is on a Monday this year. It's a holiday weekend that signals the beginning of Summer Vacation, right across Canada.

On Salt Spring? Enjoy the Classic Car Show, the live music venues, and be in Ganges Village at dusk for the Fireworks celebration.

Canadians can appear reticent...historically, a mix of British "stiff upper lip", French warm spirit, and U.S. business acumen...but generosity and fair mindedness are long standing Canadian traits.

How lucky we are, to call Canada "home".


---
June 26, 2019.

Classic style with rural charm.



Amblewood Manor, set on 5.5 acres at the top of a long private drive, is a magnificent oceanview estate property offering extraordinary southern views over the American San Juan Islands to the Washington State Olympic Mountains.



This beautiful private walled and gated property on Salt Spring's special "south end", offers maximum security and presents a classic home design with a special European flair.



A formal entry foyer, leads into a dramatic oak beamed living room with custom windows that frame the panoramic ocean/islands/mountains views, with feature fireplace, plus a formal dining room, a cook's expansive kitchen with breakfast area, guest powder room, separate laundry room, plus a large private family/media room with fireplace, and also an inviting private oceanview master bedroom wing...all on the main level floor plan, a custom design that encourages gracious living.



Easy access to spacious and sunny view decking from the media room, kitchen, and master suite expands those summer living pleasures, including a hot tub on the deck.

The upper level of this stylish classic home offers three ensuite bedrooms (one currently used as a spacious office). An enjoyable family home...or a high end B&B...or a professional couple working from home...all these potential outcomes would be beautifully offered by this grand home.

A bonus private family suite (living room/ensuite bedroom) could be created on the spacious unimproved 3rd floor upper level, with access easily opened up by a short stairway...perhaps an in-law/nanny suite?

There is an unattached double garage (home for those classic cars?), plus a separately sited guest cottage away from the main house but with ocean views...a contemporary gem. Perfect for an extended family...or a vacation rental...or an annual tenant. Lots of options here.

The view inspires! Easy care natural landscaping, deer fenced property, private trails...walk your own land. Stone walls enfold a private lawned garden.

A remote controlled gated formal entrance provides access to and sets off the allure of this very special home and private acreage...welcome to your Island paradise!


---
June 22, 2019.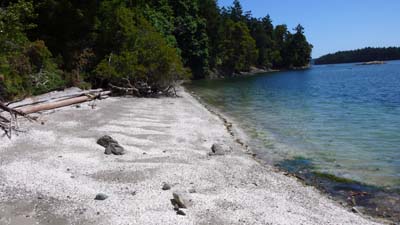 It's truly summer now...the calendar says so!

Salt Spring offers an authentic rural and seaside experience.

Check out the Saturday Market in the Park, the Tuesday Farmers Market, enjoy the farmgate stands around the Island, pick up the Studio Tour map at the Visitors Centre and meet the artists in their home studios. Wine tastings, craft brewery tastings, cideries, cheese maker, spirits/distiller...the foodie extravaganza is alive and well on Salt Spring Island.

Live music venues, ArtCraft in Mahon Hall, Ganges galleries all showcasing their representative artists, ArtSpring events and gallery offerings...Salt Spring truly is an authentic artists destination.

A little forest breathing is a great restorative. Meander park trails, hike the higher elevations...pick up the Adventure map at the Visitors Centre.

Salt Spring has something to offer a visitor year-round, but summer-summer is the recognized stellar season on the great Pacific Northwest Coast...and Salt Spring is a part of this beauty.

In the heart of some of the best protected boating waters in the world, Salt Spring and the Southern Gulf Islands offer sailing, kayaking, paddle boarding, gunk-holing opportunities. Adventure on!

Love what you experience on your visit? Would like to buy a retreat or a permanent home? Please call me. Your best interests are my motivation. Look forward to meeting you.

liread33@gmail.com


---
June 18, 2019.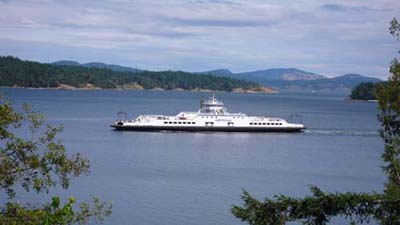 Salt Spring is serviced by three different ferry routes.

The Swartz Bay to Fulford run links Salt Spring to Sidney and to Victoria.

The Crofton to Vesuvius route puts the Cowichan Valley and points north on Vancouver Island within easy reach.

The Twswassan to Long Harbour route links Salt Spring with Vancouver and the Lower Mainland...plus to the other Southern Gulf Islands (check the schedule on the B.C. Ferries website).

All three ferries "sleep" on Salt Spring and offer excellent jobs to locals. The schedules are regular year-round connections and the two linking to Vancouver Island are consistently busy. Add tourism visits in the summer season and it's a good idea to arrive ahead of a sailing.

Over time, the Vesuvius-Crofton route has become a preferred link to southern Vancouver Island and the recent retiring of an older ferry, with a temporary interim ferry now in place, means arriving early for a sailing is a necessity. (Temporary, in ferry-speak, means three years...and then a purpose-built new ferry will be in place).

Meantime...do not expect to get onto the Vesuvius route ferry when arriving ten minutes before it sails. Trucks and cars and a smaller ferry...and tourists visiting...hmmm. An interesting change: a smaller ferry right as our summer tourism season begins.

Be prepared to wait. Bring a book. Listen to a podcast. Play a game. Snooze. Walk to Vesuvius Beach and back. Be inside the ferry parking lot in lanes one to five.

Practice patience.....


---
June 14, 2019.

One level living with walking ease to both Villages...ready to move into and to enjoy!



Seeking a perfect Salt Spring home, beautifully and stylishly renovated, with 3 bed / 3 bath, open plan living/dining, country kitchen with breakfast area, attached double garage, spacious decking with sunrise and sunset opportunities?



Here it is! On community water and sewer, an easy walk to both Ganges Villages, to indoor pool, to schools.



Sunny and quiet, a pleasing neighbourhood, easy-care property.



It's a winner!


---
June 11, 2019.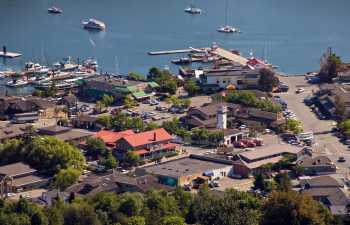 Salt Spring Island is part of the Islands Trust form of governance. This is a provincial government body, created in 1974, "to preserve and protect" the environmental beauties of the Gulf Islands, for the benefit of all B.C. residents.

Growth was controlled via strict zoning/density bylaws.

Two trustees per island are elected each civic election (four year term). Planners are hired to interpret the Trust guidelines. On Salt Spring, there is also an elected CRD (Capital Regional District) director. The CRD represents many areas and decisions are made in Victoria.

In 2017, after a two year governance study, Salt Spring held a referendum on whether to become a Gulf Islands style of municipality. The two trustees & Trust documents would have remained, but a mayor/council would also have been elected. They would have made suggestions/managed locally, as opposed to planners. The CRD would have remained in the picture, but not as the sole non-Trust voice. Approximately 63% of Saltspringers voted to retain the current form of governance, and so 1974 is alive and well on Salt Spring.

The provincial government off-loaded Improvement Districts onto municipalities. Fire and Water are under Improvement Districts. Salt Spring is not a municipality. Thus, the water moratorium put in place by the volunteers at NSSWD (three people, at North Salt Spring Water District) in 2014/15 cannot be undone...unless CRD takes over the water district. The CRD does not plan to do this. Thus, four different funded/permitted affordable housing/work rental projects cannot go ahead. Hmmmm...did Salt Springers understand the outcomes of that 2017 referendum?

Meantime, the question that always comes up in any effort to consider small changes is: Who is in charge?

The Trust is about land use bylaws. The CRD sits in Victoria, and Salt Spring concerns are represented by only one out of a total of

25 CRD directors. Highways (a government branch) is involved. Also the government branch in charge of foreshore decisions.

Hmmm...who really is in charge?

Many things enjoyed on the Island have been created by volunteers (ArtSpring, pathways, Library, Indoor Pool, and so forth).

Meantime, back to Ganges Village...is there a plan to have 1974 be introduced to 2019? Hmmm.....

And your thoughts are? Always welcome!


---
June 8, 2019.

Seeking a special retreat on beautiful Salt Spring Island? Here is a gem, awaiting your pleasure.



Seeking privacy and charm, move-in ready, close to Ganges Village and all amenities? Here it is!



This private and light-filled 1.41 acres is close to shopping and services in Ganges Villages, plus to schools, indoor pool, golf, park hiking/walking trails.



Meander the lovely curving driveway, through forest/Meadow, past seasonal creek, to arrive at an appealing Scandinavian style retreat cottage-home.



Easy care natural landscaping around the home...decking and patio spaces to expand summer living pleasures, beautiful trees and pastoral area beyond the home.

Wood floors, custom windows, skylights...interesting design features. Perfect for a couple or a small family.

This gem is ready to enjoy...just move in.


---
June 6, 2019.



June 6 is the 75th anniversary of D-Day, the defining event of World War Two...a date in 1944 that began the end of the Nazi occupation of Europe.

There have been small wars and skirmishes since the end of the Second World War. It is important to study history so that one does not repeat it. It's also important to thank those who did their duty, who sacrificed to protect our culture, to protect that democratic system that allows for freedom of thought.

75 years ago is the true past. For most people alive today, it is known only from books and films. If we do not remember...we will repeat.

Thank you to all the protectors of our lifestyles.


---
June 2, 2019.

Seeking a seaside Coastal Contemporary, designed by architect H.Schubart, and beautifully maintained? Here it is, in Maracaibo's spectacular neighbourhood. Unique!



Looking for a waterfront gem, in a premier Salt Spring Island location, with sunny exposures (S/SW/W), with a walk on beach and terrific privacy? Here it is!



In the beautiful and natural environment of Maracaibo, with access to docks (secure year-round protected moorage here), with miles of hiking/walking trails, with salt water swimming lagoon, with tennis courts, cottages for extra guests, this beautiful property enjoys one of the best waterfront opportunities within special Maracaibo.



The home, designed by noted architect H. Schubart (who studied with Frank Lloyd Wright, and who moved to Salt Spring from San Francisco), is a lovely interpretation of that classic West Coast Contemporary design ethic.



Spacious ocean-side living room with feature fireplace, and easy access to sunny decking...entertainment dining area, expansive country kitchen, laundry/pantry off...guest powder room...attached double garage. Entry/foyer off fenced courtyard patio. Private master wing (library/office, walk-in closet, spa style bath, tranquil bedroom).

Lower garden level enjoys family/games room, two bed, bath, plus extra bedrooms for overflow children/grandchildren. Easy access to sunny patio/hot tub.

Natural landscaping, irrigation system, easy access to walk-on beach...and sunny privacy everywhere.

Beautifully maintained...ready to move into and to enjoy.

Call me! Your next adventure awaits....


---