September 14, 2019.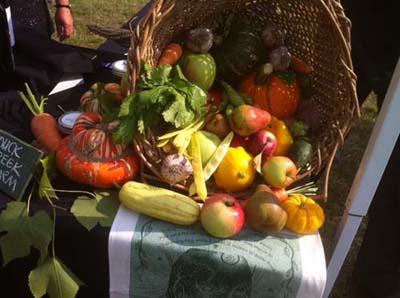 Today is the first day of the annual Salt Spring Fall Fair (123rd year!).

The Saturday Market in Ganges Village is also on.

Both Fair days, Saturday the 14th & Sunday the 15th, are a little different...catch both.

The old and the new islands mingle and meld at this event...a celebration of the agricultural community.

A school bus picks people up at Visitors Centre in Ganges Village and does round trips...plus parking on street (Rainbow Road) near Farmers Institute grounds (on Rainbow). Worth the visit!

Don't miss the pie ladies stall (Blackberry anyone?). 4-H displays. Live music. Winning entries in several categories. It's an authentic rural lifestyle community event.

Fall Fair Weekend is a great time to visit Salt Spring...and to meet the Islanders. Enjoy!


---
September 10, 2019.

Here's a delectable cottage, ready to enjoy, on a spectacular view acreage...in prestigious Narrows West.



Here is a dream cottage on a 4.717 acre privately sited property, with spectacular panoramic ocean, islands, mountain views...mere minutes to services/amenities of Ganges Village...close to golf and indoor pool...to beach and to hiking/walking trails.



This gem is part of the prestigious Narrows West development...zoned for main home, separate guest cottage, studio. Enjoy this stylish cottage retreat immediately and consider concepts for your main home design later.



Open plan, vaulted ceiling, with custom windows that invite the view. Unique design features to please. Ask about the common property opportunities.



Ready to enjoy!


---
September 5, 2019.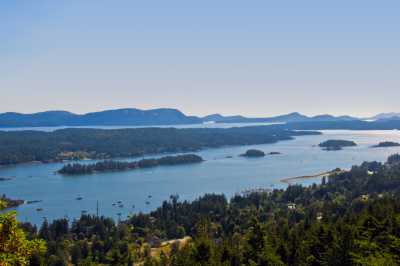 Early September still spells the language of summer-summer...things are just a little quieter as the kids are back in school.

For many, the beginning of September seems like the real new year...probably the left-over memory of all those school beginnings, punctuating our lives.

As we flow through the last segment of 2019, which brings real estate showings and offers, plus the amazing harvest plenty offered on Salt Spring, we enjoy many events: Fall Fair, Saturday Market, Tuesday Farmers Market, fundraising farm to plate dinners, Apple Fest, Sip & Savour event showcasing local wineries, cideries, olive grove, craft brewery, Canadian Thanksgiving (an authentic harvest celebration), Small Business Week (check in with Chamber for events), Ag Alliance birthday bash, Salty Awards (honouring those islanders who go above & beyond), and...suddenly it's Winter and the Holiday season...and the annual seasonal enjoyments (Santa visits Salt Spring twice: once by floatplane and again on a carol ship).

The last four months of the year are full of events. Salt Spring offers a rich cultural life: theatre, music, dance, choral expressions...plus SSNAP (Salt Spring National Art Prize...held every two years) showcases award winning artistic offerings from across Canada.

Ganges galleries openings/receptions...ArtSpring...WinterCraft...craft fairs. Always lots to see and do.

Keeping fit is another aspect of the season: sign up for a Yoga class, join the Trail & Nature group, the Sneakers group enjoy running, and the sailing races switch to Sunday afternoons. Discover the trail systems around the island and walk or hike...Fall's splendour encourages us to get out and about in Nature. Forest Breathing restores....

Salt Spring is not just about Spring beauty or about Summer pleasures...Fall has its own special charm and the invitation to "Discover Yourself Here" remains alive and well.

Seeking a real estate choice while here? Call me...your best interests are always my motivation. Benefit from my knowledge and expertise. Look forward to meeting you.

liread33@gmail.com


---
September 2, 2019.

Be self-sufficient here...privately apart with all amenities...and without isolation. A WOW!



Seeking the very best in oceanfront pleasure? Here it is...your own private island.



Walk your own trails, welcome guests to an alluring seaside cottage, create in a seaside studio/workshop, enjoy an authentic rural cottage-home (feature fireplace, spacious living, vista dining, country kitchen with breakfast area, office or second bedroom, full bath, art gallery nook...with an aerie master bedroom/dressing/bath)...easy access out to expansive decking...expand those summer living pleasures!



Viewscapes of ocean, islands, mountains...to inspire the soul. Several private bays and coves...lovely ocean-side decking options for east/south/west sunshine.

Terrific dock...plus second dock offshore.



Arrive...stay...perfect as a seasonal retreat or as a year-round lifestyle. Totally private and "apart"...yet not isolated. Close to amenities that are also important to one. On community water. Easy to arrive here...easy to enjoy.

Call me for more information. 48 hours notice.

A definite WOW!


---