November 23, 2020.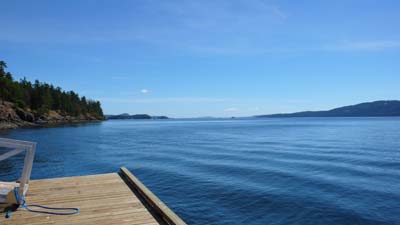 The provincial government suggested restrictions on travel inter-provincially and from area to area in B.C., plus the federal government continuing closure of the Canada-U.S. border, all in an effort to suppress covid-19's second wave, are well underway.

In B.C., wearing masks in interior spaces is now a requirement. Gatherings are prohibited. Staying at home except for essential reasons, closures of some businesses, encouragement not to travel, are in place until December 7th and these restrictive measures may be extended.

There is such a thing as "covid fatigue".

At this darker time of year, with rainier weather storms, it's good to keep lights on, to add lots of seasonal lighting, and to keep an image of summer-summer in your mind.

One thing for sure about time: it passes.

What gives you pleasure in July/August? Keep this image in the forefront...sunny pleasures always inspire.

Meantime, candles on the dinner table, the fireplace station on cable t.v., lots of extra lights to celebrate the season, light/light/light everywhere. Summer will reappear.....


---
November 20, 2020.

Be a part of exceptional Narrows West...a premier investment on special Salt Spring Island. Properties are between 3+ and 150+ acres...all are zoned for main home, separate guest, and separate studio.

Sunny, with both accessible oceanfront and ocean view opportunities to choose from, with hiking/walking trails to explore, and with privacy. Close to all services/amenities of Ganges Villages and yet wonderfully apart. Let's view!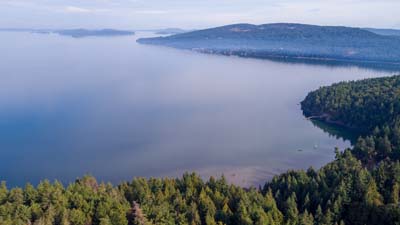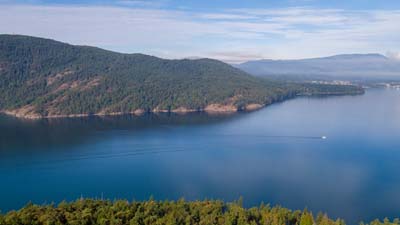 ---
November 16, 2020.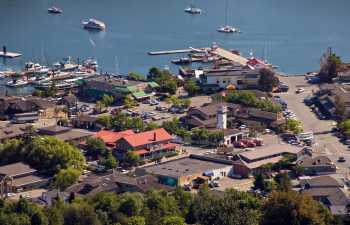 Salt Spring and the Gulf Islands are areas that have have long relied on tourism as the basis of the local economy.

They mirror equivalent Vancouver Island communities (Parksville/Qualicum, Tofino/Uclulet among others), in seeking visitors. Even Victoria, a small city, relies on tourism for its overall economic health.

The obvious face of tourism: accommodations, restaurants, gift shops, marinas, adventure tours...they all rely on a visitor experience.

I always think that a real estate decision for Salt Spring begins with a happy visitor discovery of the area. While here, the visitors stay at a hotel, motel, resort, b&b, or on their boat at a marina. They eat out at restaurants and coffee stops. They buy items in the local stores.

If they decide to buy a recreational or permanent residence property, then lawyers/notaries get busy, along with building inspectors, septic installers, architects/designers, soft furnishing and gallery outlets, appliance providers, contractors, excavator businesses, spa/pool providers, landscapers, gardeners, dock builders, etc.

While living here, house-cleaners, gardeners, grocery stores, medical practitioners, restaurants, coffee stops, theatre and gallery openings, sports facilities (golf, indoor pool exercise classes, gyms, etc), yoga, meditation groups, hiking-walking groups...they are all requiring local residents to keep them solvent.

Non-profits also need help from the resident population. The farm stands and seasonal markets also rely on both locals and visitors.

The outcomes for the Salt Spring lifestyle usually begin, then, with a successful tourism/visitor experience.

With the shut-downs related to covid, the first thing to feel the closure effect is tourism. Think of all the local businesses that will be affected. And who is in business? Anyone providing an item or a service for sale is in business.

Hmmm...think local and support local are not just idle words. If there are more closures as we ease from 2020 into 2021, some of our fellow islanders will not be able to remain in business. Resilience and recovery...also not idle words, but what do they mean?

And your thoughts are? Always welcome!


---
November 13, 2020.

Seeking quiet waterfront property, with sunny privacy? Here it is! Home nestled at seaside...separate studio ...separate cottage...your own forested trails to meander. Serenity awaits.



Seeking peace and beauty, close to all amenities and yet wonderfully private?



This 3.73 acre waterfront (generous and accessible shoreline) gem offers forest and garden areas...a tidal oceanfront beauty...a bird sanctuary area...warm swimming...canoeing and kayaking...close to Booth Bay.



Sunny (E/S/SW/W exposures), the stylish home enjoys many unique features...perfect for a professional couple working from home, or a serene family opportunity...perhaps a special B&B option.



Sunny and expansive view decking, separate seminar space if this is of interest, master ensuite in its own wing, open plan living/dining/kitchen, loft options (offices?), guest bed/bath.

Separate studio and separate guest opportunity. Adjacent park reserve further ensures privacy. Close to park hiking/walking trails (Harrison to Baker to Quarry).

Ready to move into and to enjoy! A Salt Spring discovery awaits your pleasure....


---
November 11, 2020.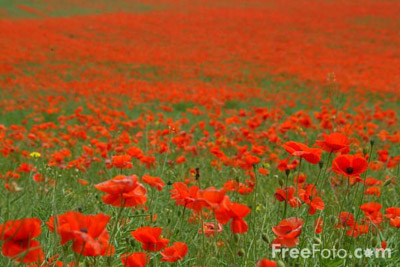 Remembrance Day is set aside to remember those who made the ultimate sacrifice, in wartimes.

It began after World War One....the 11th day, at 11 a.m., in the 11th month of the year. It was called Armistice Day. It has evolved, from pausing in one's daily routine for a two minute silence, into a statutory holiday.

Pre-pandemic, each community/city held an annual remembrance service at the Cenotaph in each area...poppies were offered by Legions as a fundraiser to aid veterans. The pandemic has cancelled such ceremonies, and also the poppy campaign, as large gatherings are prohibited.

We are all prisoners of our time. In World Wars One and Two, there was no choice...young people were drafted and went to war. Small wars in various areas saw service men and women being deployed.

All of us benefit by being able to live our lives, make our choices, and someone unknown to us sacrificed to allow us these freedoms.

Remembrance Day is not about glorifying war. It is about connecting with those who were there, doing their duty, and who acted to ensure our choices.

Take that two minutes of silence to reflect and to be thankful.


---
November 8, 2020.

Seeking a professional home office space for your online lifestyle? Here is a superb opportunity, separate from your family life, with private entrance. Plus...privacy, dramatic views, sunny, exquisite home design. A WOW!



Superb executive home, on 6+ acres, in an area of fine homes, and with million dollar views, 180 degrees from West Vancouver to Mount Baker. Excellent all day/year round sun exposure (sunrises and sunsets, here!).



Close to both Ganges and Fulford Villages, and to lakes, to beach accesses, and to park hiking/walking trails, and to golf, marinas, all services, and yet in its own wonderfully serene and private environment.



Custom designed and construction by Gordon Speed Construction, Salt Spring's premier builder, the attention to detail here, and the fineness of the finishes, are superlative.

High end finishings thoughout: infloor heating, vaulted ceilings, hardwood & concrete flooring, Rumford floor to ceiling wood burning fireplace, high end appliances.



Master bed sitting room, with expansive decking off (hot tub with a view!), a dream ensuite (this shower is exceptional), and large walk in closet, is in its own private "wing". Dream kitchen with pantry/storage and mudroom entry off, dramatic dining with window wall that totally opens to the outdoor barbecue/decking, thus expanding summer living pleasures, plus formal entry and guest powder room. Separate laundry, and exercise room completes main level.

Garden level offers gallery/meditation space, guest bed and bath, media room, and a professional office space (could be third bedroom, if desired), plus generous storage. Easy access to patio areas, and that soaring view available to all principal rooms.

A finishing carpenter's personal home, totally unique, and totally beautiful. The home is ready to just move into and to enjoy. Landscaping (easy care/natural) frames the home. A home to inspire and to nurture one's soul...enjoy!

Priced below replacement value.


---
November 5, 2020.



November weather patterns are always mixed on the great Pacific Northwest Coast. Cool and sunny days become rain shrouded warm cocoons and soft grey is a standard hue.

With covid-19 outbreaks continuing to force closures, those in business, in cities and in rural venues, struggle to maintain balance, to somehow hang on.

There is no "new normal" in this time of societal shift...it is just "new". Life before March 12 has become the "past".

Resilience and recovery are words that do have meaning, although the blueprint for the "new" is not yet fully evident.

In a tourist based economy, such as on the Gulf Islands, with an authentic arts community, small farming initiatives, and an interest in alternative wellness opportunities, Salt Spring and the Gulf Islands might be perfect incubators for ideas that lead to serious change.

In change lies opportunity.

Only one way to face: forward.

Perhaps this Fall-into-Winter moment is a gift, one that allows us to be ready for Spring's amazing seasonal renewal. Planning, considering, being ready for a seamless online experience, thinking, learning....

For those in business (anyone providing a service or an item to a consumer is "in business"), then ideas need to find the new communication style that works.

It's a good idea to keep links between businesses open...to discuss concerns and trial balloon ideas for change. Perhaps the best kind of business association is just such a think-tank?

And your thoughts are? Always welcome!


---
November 2, 2020.

A Schubart original, lovingly upgraded/updated...beauty beside the seaside.



Sophisticated living beside the sea...in prestigious Reginald Hill, at Salt Spring's special "south end". Ready to move into and to immediately enjoy.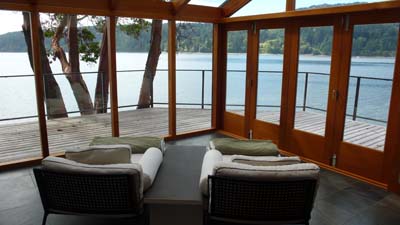 A Schubart design with a recent and very fine renovation...absolutely stunning...panoramic views of ocean/islands/mountains...sunsets to inspire. (S/SW/W exposures).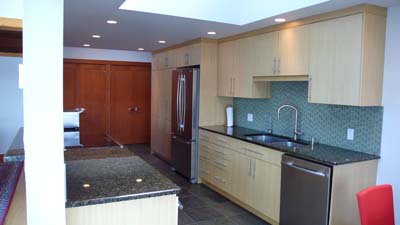 A baby point of land with further land on Reginald Hill itself. Lovely cove...perfect for a kayaker. Hike your own trails, walk to Fulford Village, close to ferry to Victoria, and just minutes to Ganges Village.



Formal entry/foyer, great room concept with vaulted ceiling, cook's dream kitchen, dining with a view, solarium poised above the cove...like living on a boat...endless views.

Guest bed/bath, plus laundry/mudroom, and master/ensuite complete the level entry main floor. Upper level offers library/gallery and ocean view bed/bath.

Separate garage, easy access to private cove, storage for kayaks.

A beautiful home...flair!


---