July 23, 2021.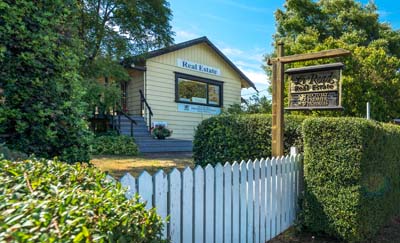 If you find yourself in Ganges Village and are seeking savvy real estate information, pop by my office.

I have all information, on all listed properties, regardless of realtor, company, or board affiliation. Be informed!

Benefit from my knowledge (of both inventory and market trends), my expertise (managing broker licence), and my experience (consistent top MLS and company awards).

Your best interests are truly my motivation.

In times of low inventory and high buyer demand, it can be difficult to easily find one's special property. Let's work together and seek it out.

More info? My office is in the yellow character building at corner of Lower Ganges and Rainbow Roads. There's a parking lot behind, with access off Rainbow. I look out at the Harbour and the marinas. Adjacent, it's the "Food Garden" outdoor food court. You'll find me!

Not in when you pop by? Phone me (cell/text: 250-537-7647)...I am always quickly available.

Salt Spring is a part of the Islands Trust, along with all the other Gulf Islands. Important to understand zoning restrictions.

Look forward to meeting you, and to helping you to discover your special island property!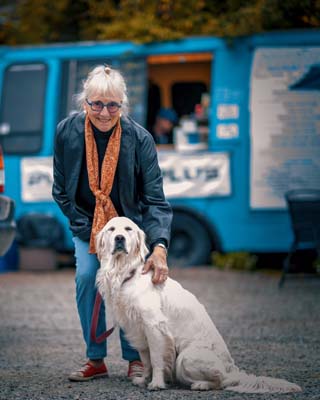 ---
July 19, 2021.

Seeking a sunny acreage? With developed water (capped off drilled well), and roughed in driveway, power at lot line?

Here are three gems...15, 18, 22 acres...two with dramatic ocean/islands/panoramic mountain vistas and one with arable potential. Close to town and all amenities. Ready for your ideas!

1:



Panoramic & beautiful ocean and lake views are enjoyed from this 15.518 acre property.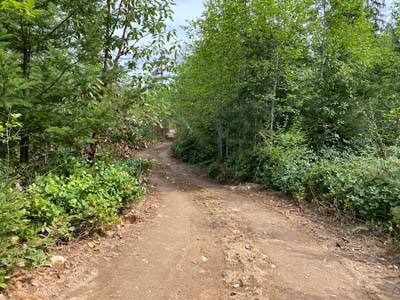 Located close to town.

One of the best ocean view options in this acreage size range.

2: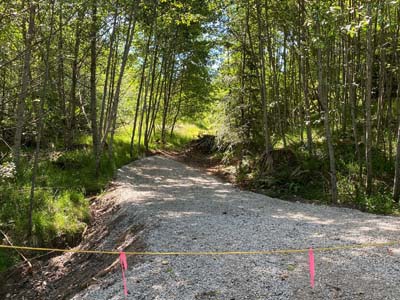 Private and sunny 22.758 acres ready for your discovery and development ideas.



Flat and arable areas here...farming in your future? Don't overlook this sunny valley.

Create your rural holding...bring your architect and walk this one soon.

To discover: turn onto Juniper from Rainbow Road. This becomes Spring Gold Way and then arrives at Trustees Trail. Turn left. The paved road leading off the cul de sac at the end of Trustees Trail is a private road, for the benefit of lots 1, 5, and 6 (Cudmore Road). This parcel is lot 5. Call me for further viewing instructions.

3:



Private and sunny 18.138 acres await your discovery.

A mix of forest, flat/arable valley areas, bluff rocky/knolly benches (terrific views!) .



Panoramic ocean/islands/mountain viewscapes from this area.

Zoned for main home, separate cottage, separate studio. This is a hidden treasure.

To discover: turn onto Juniper off Rainbow Road. This becomes Spring Gold Way. At top of Spring Gold is Trustees Trail. Turn left and the paved road leading off from cul de sac at end of Trustees begins a private road, servicing lots 1, 5, and 6 Cudmore Road.

Call me, and I will easily direct you to this acreage (lot 6).


---
July 16, 2021.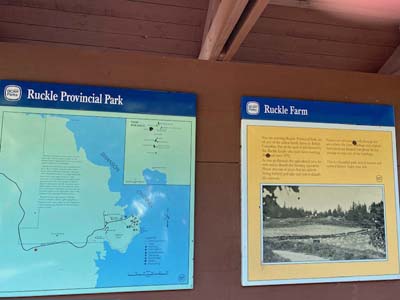 Salt Spring enjoys several different park experiences...hiking/walking trails abound!

The most iconic is perhaps beautiful oceanfront Ruckle Park. Take a picnic...give yourself time to relax into the beauty of this expansive park reserve.

Some other special choices, large and small:


Burgoyne Park.

Mt Maxwell.

Mt Erskine.

Channel Ridge trails.

Duck Creek Walk.

Drummond Children's Park.

Mill Park (off Musgrave Road).

It's now a proven fact that rambling in Nature heals and encourages longevity.

Get those hiking shoes on. Go for it!


---
July 12, 2021.

Waterfronts with sunsets, with dramatic views, with a cottage for now and build later, with warm ocean swimming, with a dock in place...rare items, indeed!

Don't overlook this sunny gem...bring your architect! Privacy.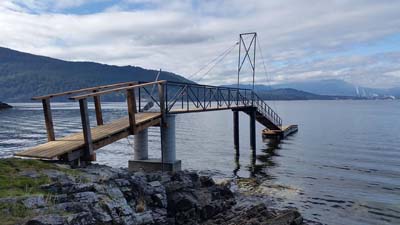 Sophisticated oceanfront cottage on sunny 3.1 acres in wonderful Narrows West.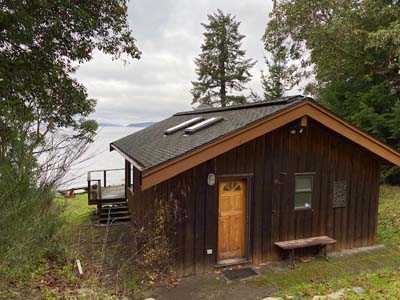 Use as a Summer/Weekend escape for now and build your dream home later.



On a point of land with dock in place. Panoramic views, warm ocean swimming, sunsets.

A private driveway leads to your special place - ready to enjoy!


---
July 8, 2021.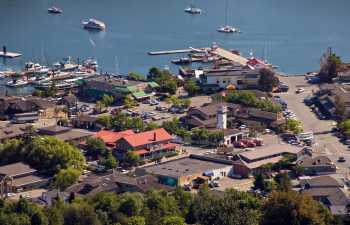 Salt Spring is a delectable place to visit and a very special destination to call home.

No place is ever perfect...practically perfect may be a good description for Salt Spring...and what might be the things that need some attention?

Well.....


the form of governance (Islands Trust), in place since 1974, is a provincial government body, created "to preserve & protect the environmental beauties of the Gulf Islands for the benefit of all B.C. residents".


Two trustees are elected per Gulf Island every civic election time. (A four year term).


The planners are appointed from the provincial government in Victoria.


There is also an elected CRD representative (Capital Regional District)...also out of Victoria


In 2017, Salt Spring was asked to vote on whether to become incorporated, as a special form of municipal structure (two trustees would remain, & overall Trust documents in place, but local councilors would be elected to manage Salt Spring specifics)...around 63% of Islanders voted to leave things "as is"...so Salt Spring remains in 1974. That means no on-island specific "voice" for specific Salt Spring needs.


it may be, however, that 1974 needs to say hello to 2021. Affordable housing/work rental opportunities are non-existent. This means businesses wanting to hire cannot get help...nowhere for interested staff to find a rental. Same with hospital staff. The original Trust was active in preserving the environment. They now need to consider how the community of Salt Spring is faring.


perhaps it's time for a new OCP (Official Community Plan)? Perhaps another incorporation vote? Perhaps an elected advisory committee so that the off-island planners can be encouraged to act on matters that truly affect Islanders (housing is only one such item)? Hmmm.....

And your thoughts are? Always welcome!


---
July 5, 2021.

Seeking the perfect recreational opportunity or easy retirement option? Here it is! Waterfront and views and ready to enjoy! Call me!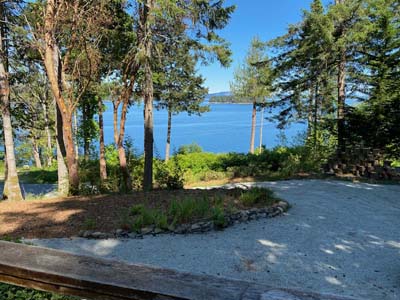 Seeking a sunny, quiet, private property...with the plus of a renovated ready to move into and to immediately enjoy home...and with semi-waterfront and dramatic panoramic ocean/islands/mountain viewscapes? Here it is!



This home offers two bed/two full bath (master en-suite), with open plan living/dining and renovated kitchen off. Easy access to sunny view decking. Wood floors, newly renovated bathrooms, custom windows. Vaulted ceilings. Wood accents.



Easy care natural landscaping, and steps to your own private meadow waterfront. A gem...to savour.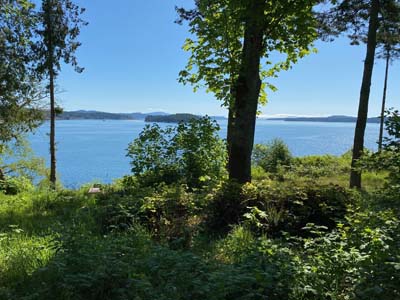 Here is the perfect Salt Spring retreat home...close to hiking/walking trails...and part of the valued "south end" vibe. Enjoy!


---
July 2, 2021.

Sit beside the seaside! Enjoy charm with a stellar view. One of the very best waterfront properties...warm ocean swimming here!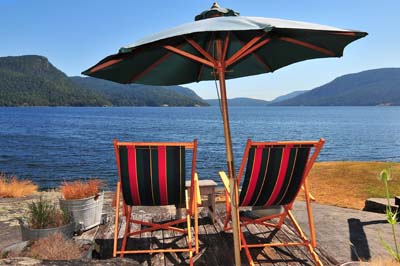 One could be in the south of France here...it's on the shores of beautiful Salt Spring Island. This microclimate that blesses the Southern Gulf Islands, including Salt Spring Island, is known as "cool Mediterranean". This property delivers on that alluring ambiance.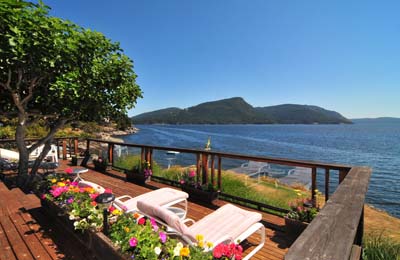 Superlative oceanfront awaits you! Warm ocean swimming here - lowbank sandstone foreshore, private cove! Panoramic ocean & mountain vistas! Exquisite home with true seaside "allure" - lovely "English Country" atmosphere. Easy-care & very appealing garden (deer fenced).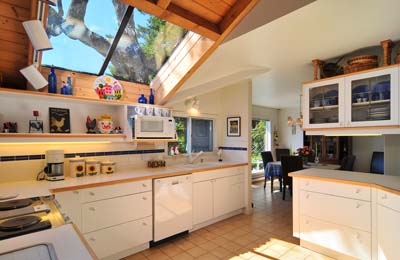 Formal entry/foyer into cosy living room, feature fireplace, spacious country kitchen with dining off (French doors out to patio and very pleasing garden spaces), family room with easy access to expansive oceanside decking), two bedrooms/bath, plus powder room for guests.

Sunny (S/SW/W - enjoy the sunsets!), private & in Salt Spring's premiere location (the Tantramar area of Vesuvius).

The plus? Separate guest/studio.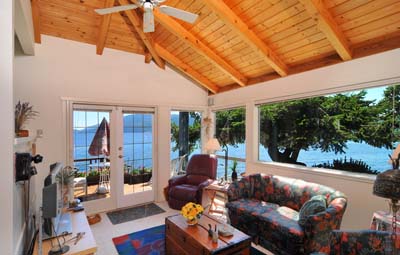 Ready to just move into & to enjoy! It's like the pages of Coastal Living magazine, come to life. Walk in and stay.


---