February 22, 2018.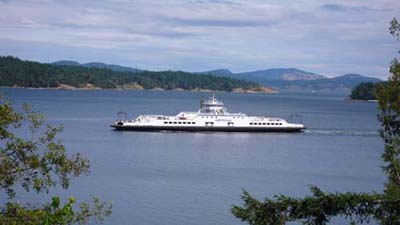 Salt Spring Island is serviced by three different ferries...which makes access to the cities of Vancouver and Victoria, and to mid-Vancouver Island communities, very easy (20 minutes, 30 minutes, and one hour and forty minutes re the three routes).

Floatplane service is also convenient and easy...with regular year-round scheduled flights to Vancouver (25 minutes to downtown and 12 minutes to the airport).

Easy to come and go to major centres, and yet the Island enjoys that magical yesteryear allure.

One reason for this: the "preserve and protect" mandate of the government body known as the Islands Trust.

In place since 1974, the Trust controlled growth on all the Gulf Islands, including on Salt Spring (the largest and best serviced of the Southern Gulf Islands).

The Trust's mandate is to preserve and protect the environmental beauties of the Gulf Islands for the benefit of all B.C. residents. Growth has been curtailed via strict zoning/density bylaws.

A referendum was held on Salt Spring on September 9, 2017, to ask the Islanders if they wanted to move to a Gulf Islands form of municipal structure (such as on Bowen Island).

The two elected trustees would have remained (each Island elects two trustees each civic election), the overall Trust documents would have remained, the elected CRD director (Capital Regional District, out of Victoria) would have remained in such a specialized municipal governance model. However, the planners, appointed from the Victoria Trust main office, would have been replaced by a local elected council.

Approximately 63% of Islanders voted for "no change".

Salt Spring remains, thus, firmly rooted in that 1974 ethic.

There are many individual groups...some under the CRD and some under the Trust...that either volunteer or are appointed to head up various subcommittees. Each one is quite independent and may not talk to other groups...it can sometimes appear that nothing gets done (in spite of various reports by various experts that outline possibilities ), and this may be because no one is in overall charge of outcomes. It has been described as a lot of silos and no conduit connections at ground level.

Hmmmm.....

Salt Spring is an inspiring and beautiful place to visit and to call home. It is a time tunnel in a way...it maintains an ethic and a lifestyle enjoyed in 1974. It offers small holding farming, its microclimate supports vineyards and olive groves, it also is an authentic artists community, plus enjoys a Salish Sea protected ocean environment. There will always be limited growth, as a result of the Trust's preservation mandate.

A superb retreat experience with easy access to major centres? That's one description, of course.

In a world of online shopping (how will this affect retail in a seasonal economy?), of meshed reality, of 3-D printers, of the expansive world of search, of dazzling technological change, robotics, self-driving cars...will Salt Spring be able to maintain its homage to the past? Hmmm....

Lots to ponder as 1974 meets up with 2018.

And your thoughts are? Always welcome!


---
February 18, 2018.

Dramatic ocean, islands, mountain panoramic views...inspiring! With custom home and cottage to match. A WOW!



Here is Salt Spring's very best oceanview home and acreage!



Stunningly beautiful home, very fine construction, with authentic homage to the Adirondack design style!



Wood and tile floors, special window treatments, level entry main floor with spacious entry/foyer, lovely bedroom/bathroom off, formal living room, exceptional country kitchen with dining off, walk in pantry, separate mudroom/laundry, and an oh so appealing conservatory space that invites one to contemplate "forever"!



Upper floor, with gallery style hall, open to living and dining below. Floor to ceiling feature stone fireplace adds drama to main living and to expansive upper gallery hall. Master bedroom, ensuite, plus further guest bedroom or master sitting room (your choice!). Office on this level, too...perfect for a professional couple, working from home!

The plus? In character detached double garage, continuing the authentic Adirondack motif.

The plus plus? A sweetheart of a custom designed guest cottage, separately sited on the property, for maximum privacy. B & B? Guest accomodation? So pretty...you will want to stay forever, if you're the lucky guest!

This 34+ acre parcel offers privacy, forest/meadow mix, orchard/garden area (deer fenced), with three beautiful ponds...one like a "baby lake", great for swimming and punting about in a rowboat....enjoy your own hiking/walking trails, too.

The 270 degree view is totally breathtaking...from Vancouver/Sunshine Coast's Lower Mainland mountains, right around to the Olympics (see Mt. Baker & Mt. Rainier from here) ...with all the Canadian Gulf Islands and San Juan Islands stretched out before one...an "immediacy" to the ocean is enjoyed from this parcel...very special, indeed!

In an area of fine homes, close to all services/amenities, and yet serenely "apart", this beauty awaits your pleasure...ready to just move into and to enjoy!

Call me...let's view this soon....


---
February 14, 2018.



The Pacific Northwest Coast seems to signal an early Spring arrival around mid-February. Along with a celebration of romance, we have a softer weather signal...more than one reason to enjoy Valentine's Day.

Some special places for special dinners? Piccolo's, Twig & Buoy, Auntie Pesto's, Salt Spring Inn, Rock Salt Cafe. Enjoy!

Valentine's Day and the return of early Spring's softer season bring back that physical ease in our natural world...all that pink, the chocolates, the roses...plus the flowering forward of budding shrubs, early rhododendrons, camellias, snowdrops, crocus, daffodils...the wake-up call of this season.

Enjoy the special menu of romance, the candles, the champagne...and the longer days that are welcoming us. Stroll the Village, ponder the Harbour from the boardwalk, appreciate the season's change. Breathe.


---
February 11, 2018.

Love the Coastal Living lifestyle? Here's a gem on special Salt Spring Island...live creatively at seaside.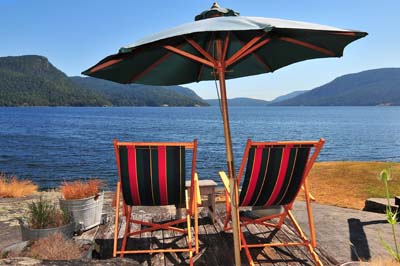 One could be in the south of France here...it's on the shores of beautiful Salt Spring Island. This microclimate that blesses the Southern Gulf Islands, including Salt Spring Island, is known as "cool Mediterranean". This property delivers on that alluring ambiance.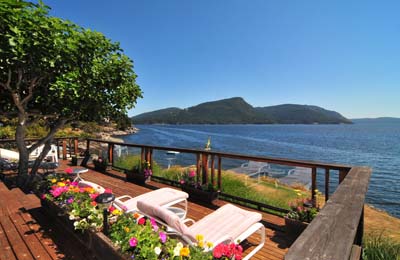 Superlative oceanfront awaits you! Warm ocean swimming here - lowbank sandstone foreshore, private cove! Panoramic ocean & mountain vistas! Exquisite home with true seaside "allure" - lovely "English Country" atmosphere. Easy-care & very appealing garden (deer fenced).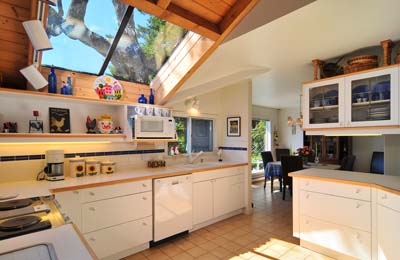 Formal entry/foyer into cosy living room, feature fireplace, spacious country kitchen with dining off (French doors out to patio and very pleasing garden spaces), family room with easy access to expansive oceanside decking), two bedrooms/bath, plus powder room for guests.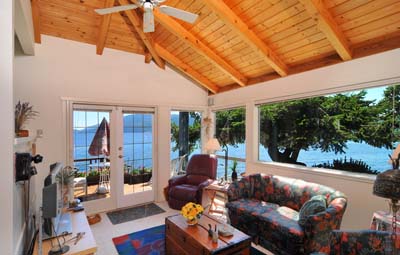 Sunny (S/SW/W - enjoy the sunsets!), private & in Salt Spring's premiere location (the Tantramar area of Vesuvius).

The plus? Separate guest/studio.

Ready to just move into & to enjoy! It's like the pages of Coastal Living magazine, come to life. Walk in and stay.


---
February 5, 2018.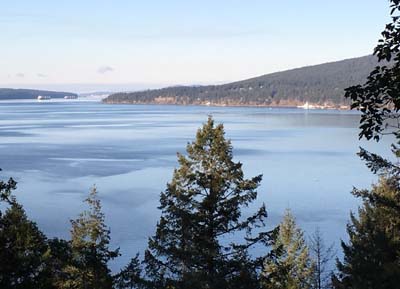 We hear a lot about how to attract off season (shoulder season) visitors to Salt Spring and the Gulf Islands.

There are several events on Salt Spring, plus the Family Day Holiday weekend (mid-month, created a few years back by the provincial government) to entice the visitor.

The Chamber supports all these February events under the label: February Festival. The Chamber sponsors an indoor Saturday Market...this will be the third year, and it's held at the Farmer's Institute. Check out the Chamber's saltspring tourism site for more details. Lots to enjoy!

The main tourism arrivals on the great Pacific Northwest Coast do occur between May and October. Late June, July, August, early September are perhaps the most active times...no one has to remind visitors in high season to turn up and to enjoy the Gulf Islands rhythms. Off season, though, we do need to remind people about the adventures to be enjoyed year-round on our islands of natural beauty.

Valentine's Day is another February high point, and our superb restaurants offer you romantic dining choices: Piccolo's, Twig & Buoy, Auntie Pesto's, Salt Spring Inn, Woodley's, Rock Salt...chefs delights, all.

Close to Vancouver, Victoria, and to Seattle...and yet a world apart. Check out Salt Spring and the Southern Gulf Islands in February...the softer season!

Interested in viewing and purchasing a property? Call me. Your best interests are my motivation. Check out my video on my website (www.liread.com). Thank you!

liread33@gmail.com


---
February 2, 2018.

Seeking the best beach on the Pacific Northwest Coast? Here it is...Chesterman's Beach near Tofino awaits your pleasure.



The Perfect Beach

Well, it's Chesterman's Beach, on the spectacular west coast of Vancouver Island...of course!



This baby point of land, at mid-point along this amazing beach, has been enjoyed by the same family since the 1970s...yes, there is a hand-hewn summer/weekender retreat home on the property, which has mainly been a rental option in past years, but the value is in the location, the sun exposure, the privacy, the topography, the natural scape, as this land has not been "developed" with someone else's ideas...this beauty awaits your pleasure!

A property to savour...a vista to inspire...a beach to both energize & to soothe the soul.



Arrive by private jet, or regular flight (airport near Tofino). Come in by floatplane, into Tofino's Harbour. A drive through Vancouver Island's unspoiled "middle" delivers you to this majestic west coast lifestyle...a two hour drive through this scenic wonderland connects Vancouver Island's east & west coasts.

Don't delay...when this is gone, there isn't another one like it...totally unique & very alluring.



Family retreat, corporate get-away, private enclave just for you? You decide!

A WOW, waiting for your discovery....


---