December 15, 2017.

A yesteryear allure with a 21st century enjoyment...be a part of the Salt Spring Island rural lifestyle!



An heirloom farm in a premier Fulford Valley location...waiting for your rural lifestyle discovery.



One title enjoys a restored 1910 era character home. Set into easy-care landscaped surround, with orchard, fenced pasture, creek, this gem enjoys excellent sun exposures and privacy. It's a rural WOW!

With 3 bed/2 bath, this yesteryear beauty is ready to just move into and to enjoy.



The second title offers a charming updated cottage-home, perfect as a rental if desired. The current owners did actively farm this acreage: orchard (apples, pears, plums), grapes, still in place. Pond here. They also had a strawberry crop and did keep sheep. At moment, the fenced pasture awaits a new owner's ideas.



The two arable acreage titles, adjacent, are being offered as one unit. Ready to go, for your pleasure.

The Fulford Valley is Salt Spring's key rural/pastoral address...be self-sustaining here. Close to beaches, parks, hiking/walking trails, to all services and amenities, and yet in your own special world.

Exclusive Listing


---
December 12, 2017.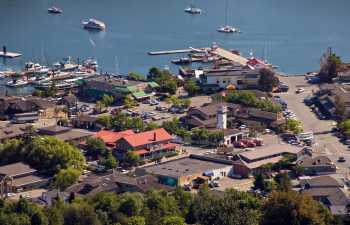 If a student of history, you might have observed that the first 20 years of a new century often dragged in the remnants of the previous century...as if it was just business as usual.

So, from 2000 to now, 2017, the "real 21st century" was diluted (in varying degrees) with left-overs of the 20th.

Yes, lip-service was paid to the electronic revolution...websites, emails, first flurries of social media, and the slow but ever diminishing presence of people in entry level jobs.

Now, poised at the real beginning of the post-Internet world, change is the norm.

Is it true that knowledge will be different within 18 months of what was accepted as the benchmark? What does this speed of change mean for education?

If the linear path motif is over (the image of the Internet is a web, remember), that means that one can be many things at once...not just one choice, and that choice channeled to the exclusion of others. Hmmm....

What about artificial intelligence, robotics, mixed reality, 3-D printers that offer on-demand activity, sharing economies that mean we don't need individual ownership...hmmm....

What will people do, if a robot is doing their previous job?

Several years ago, at the very beginnings of the Internet impact, it was stated that 80% of the 20th century had been run by specialist technicians...only 20% was about content. The electronic revolution implied this would be reversed...80% would be about content.

I have always understood content to be the role of the artist. Perhaps creative individualism will be the key to the next several years?

How might that impact special places like Salt Spring Island? Is it time to recognize the value of being an authentic artists community? Might we model that out to other venues?

At the cusp of the real 21st century, with the essential question of what it means to be human, again really front and centre, perhaps we all need to investigate Philosophy as the path forward? Is the study of Ethics a part of Philosophy?

Hmmm....change, change...everywhere a change. Those troubadours of the 1960s might be worth a re-listen.


---
December 9, 2017.

Stellar oceanfront...flair awaits your pleasure! Ready to enjoy.



Sophisticated living beside the sea...in prestigious Reginald Hill, at Salt Spring's special "south end". Ready to move into and to immediately enjoy.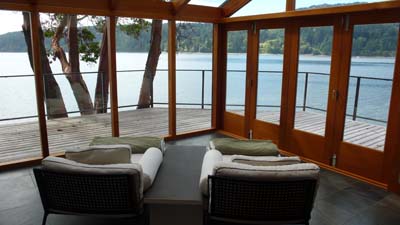 A Schubart design with a recent and very fine renovation...absolutely stunning...panoramic views of ocean/islands/mountains...sunsets to inspire. (S/SW/W exposures).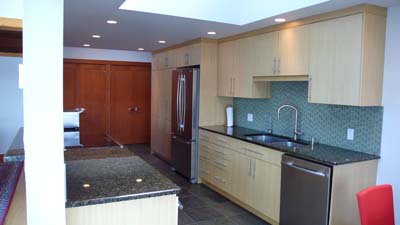 A baby point of land with further land on Reginald Hill itself. Lovely cove...perfect for a kayaker. Hike your own trails, walk to Fulford Village, close to ferry to Victoria, and just minutes to Ganges Village.



Formal entry/foyer, great room concept with vaulted ceiling, cook's dream kitchen, dining with a view, solarium poised above the cove...like living on a boat...endless views.

Guest bed/bath, plus laundry/mudroom, and master/ensuite complete the level entry main floor. Upper level offers library/gallery and ocean view bed/bath.

Separate garage, easy access to private cove, storage for kayaks.

A beautiful home...flair!


---
December 5, 2017.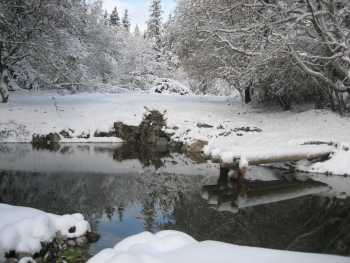 Today starts off many seasonal traditions.

In Holland, they celebrate Sinterklas today, with gifts and seasonal goodies.

In Sweden, they celebrate the Santa Lucia festival on December 14.

The English celebration of the Twelve Days of Christmas begins on Christmas Eve and ends at Twelfth Night (January 6).

Christmas Eve is celebrated in France with a special menu and gift giving.

Baking seasonal cookies and cakes is a feature in many traditions, especially in Germany.

Europe has a centuries old tradition of Christmas Markets.

Christmas trees are everywhere.

On Salt Spring, give a donation and vote for your favourite, at the Harbour House Hotel display...it's to benefit Copper Kettle.

No matter the beliefs or traditions observed, this is a season of light.

A day-trip off Salt Spring? Be sure to drive down Ladysmith's Main Street. This Vancouver Island town has been doing an amazing light-up display for the past 30 years...not to be missed!

Another full of light extravaganza is Butchart's Gardens, near Victoria...add this to your annual seasonal tradition.

In Vancouver? Well, of course, it's the Van Dusen Gardens beautiful display of light, bringing the magic of the season.

It's a season with a message of inclusiveness.

Remember those on their own...those less fortunate...take time to honour old traditions while enjoying new ones. Be generous in spirit.

Make sure to take a gift card off an Angel Tree and shop for a stranger...on Salt Spring, find this at the CIBC bank.

December is a time for cheer.

Enjoy.


---
December 2, 2017.

Authentic character home, restored to today's requirements, awaits your pleasure. Unique and beautiful!



Seeking the unique and the beautiful? Here it is: an heirloom property on Salt Spring Island.



A sunny and private 10+ acres, in a premier rural neighbourhood, close to Village, to lake, to theatre, to golf.



Totally upgraded by current owners (only the second owners of this historic property), yet retaining the appeal and charm of the architect designed home.



Initially home to a British family, working and living in China, designed and built by a Vancouver architect and contractor, the home enjoys an homage to an Edwardian-style ethic.

Main level: Formal entry/foyer, expansive living with feature fireplace and access to private garden patio, formal dining, recently renovated kitchen, plus guest bath, library/den, separate laundry/pantry.

Upper level: master-sitting with dressing room and ensuite bathroom. Three other bedrooms (one currently an office and another a sewing/craft room), plus full bathroom.

Lower level/basement: expansive storage, workshop, wine room, furnace room.

Wood floors, custom windows, yellow cedar panelling...a lovely homage to another time...an authentic character home...with all the required elements of a happy 21st Century lifestyle.

A priceless offering! The plus? Subdividable. A further plus? Zoned for separate guest cottage & separate studio.

Live with grace and charm...easy care lifestyle!


---