Current Entries
---
January 30, 2021.

January eases into February...and brings with it the promise of early Spring.

Seeking a land investment on special Salt Spring Island?

Consider:



1. semi waterfront pleasures at 806 Walker's Hook Road. Ocean at your doorstep.



2. lovely lakefront at Tripp Road...look for my sign...develop your rural dream.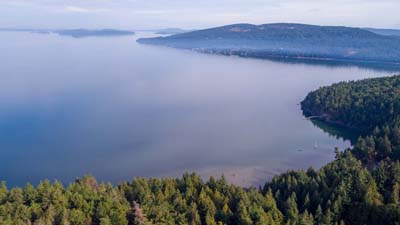 3. ocean view acreages at West Island Road, in Narrows West. Access to ocean and to docks.



4. ocean view acreage in Skywater (lot 18)...at end of Skywater Lane.



5. rural acreages in Lyoness...with a share in a waterfront point and access to a crushed shell beach (lots 7 & 8).



6. sunny Spring Gold Way: lot 4 and lot 5 acreages, with ocean views. Affordable!

Let's view! These are excellent hard asset investment holdings on the premier Gulf Island...beautiful Salt Spring! Check out my website (www.liread.com), under "Land", for these and other investment opportunities!


---
January 27, 2021.



Stellar investment opportunity on Salt Spring Island.

Located at a pivotal site on the waterfront in Ganges Village.



Terrific dock in place. Older home with good re-development footprint. Residential zoning. Build a new home that matches the incredible ocean vistas from this property.

Or, consider a re-zoning application to a multi-family possibility...perhaps a high-end triplex?



Walk to all Ganges services/amenities, keep your boat at your dock, enjoy excellent sun exposures. Seller has plans from a Vancouver architect for a beautiful waterfront home.

Don't overlook this gem...huge seaside opportunity! Appointments to view essential (soft tenants in place).


---
January 25, 2021.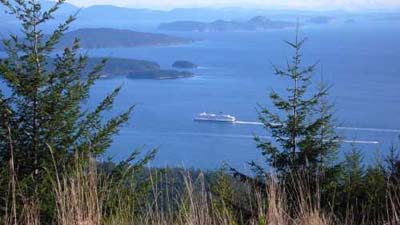 As all good Scots background people know, this is the birthday of Robert Burns.

Famed as Scotland's bard, his poems and songs remain influential, even though he was born in 1759. (Yes, the New Year "Auld Lang Syne" is from Robert Burns).

His call for equality ("A Man's A Man for A That") pre-dated the Romantic Age of Wordsworth, Coleridge, Byron, Shelley, Keats, with their emphasis on the rights of the individual.

Never been to a Robbie Burns Night? They may be held virtually in this pandemic era...but one day the gatherings will again be in person. Songs, dancing, toasts, memorials. Check it out!

Even non-Scots can welcome the message of equality and individual value.

A toast to the haggis!


---
January 23, 2021.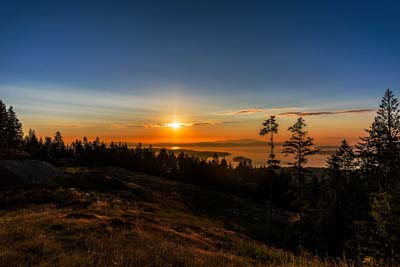 Easing out of January is always a happy sign in the great Pacific Northwest Coast.

Every day is a little longer. Weather is Winter's usual variety, but frequent sunburst days remind us how close Spring really is.

Check gardens for snowdrops, pay attention to bushes on road verges...frothing of green buds is underway. Early flowering rhododendrons, camellias...daffodil and crocus stems poking up...the signs are all there, foreshadowing the next season.

The pandemic closures (stay home/only essential travel) remain a provincial government requirement (now in place until February 5th, with every possibility this date will again be extended).

Cancellation of seasonal events, online meet-ups...these continue. The groups seeking to facilitate resilience and recovery for local businesses are still not able to create pathways to a new normal. The "pause moment" remains the surround sound.

In real estate, in all secondary home areas, the drive for city buyers is to find and buy a rural opportunity.

In these apart regions, owners do not want to be sellers. When a property sells, rarely does a comparable property pop onto the market to replace that "sold". Thin inventory coupled with strong buyer demand does result in price escalation. We are in a sellers market, which means a buyer must make his/her "best offer".

More information? Call me!

There is always opportunity.


---
January 21, 2021

Yes, there are still diamonds in the rough...don't overlook this oceanfront residential opportunity!



Here is an opportunity to choose a special waterfront property and to create your own dream home. Lovely lot, with privacy and good sun exposures, and an expansive 180 panoramic view over Long Harbour.



An older (perhaps 1960s?) home, in same family ownership throughout, has been sited to one side of the property...leaving expansive pleasing natural landscaping to enjoy. The house has a valuable footprint for potential new build. An older dock structure is on site.



It is rare to find both beach and dock potential on one property. This diamond in the rough offers lots of possibilities...use current structure as a possible vacation get-away for now...or bring your architect and create your new vision for this excellent waterfront land parcel.



Don't overlook this one!


---
January 18, 2021.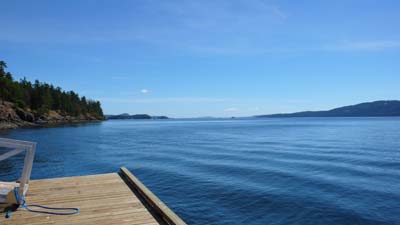 Mid-January always has those who live in the great Pacific Northwest Coast dreaming of summer-summer.

It is generally accepted that the premier time to be in this Salish Sea region is between late April and mid-October...that Easter to Canadian Thanksgiving grid of time.

It is amazing then, for sure, but that late Fall-into Winter-into-very early Spring also has its charms. If looking at undeveloped land, now is the perfect time. The usual clutter of bracken and natural undergrowth has been erased...Winter's severe and bare moment brings clarity about property pins, boundary markers. Also, the famously "wet coast" of Winter's season highlights where the boggy bits might be.

Are you seeking an undeveloped land parcel? Wanting to build your dream home now? Desiring an investment opportunity? A holding property...a hard asset capital protection in your portfolio?

Check out my land listings on my website, under "Land" label. Oceanfront, ocean view, arable, lots, acreages...lots of opportunities here. Let's view!


---
January 15, 2021.

Opportunity to own and enjoy beauty...this heirloom lakefront acreage offering awaits your pleasure! Subdivision potential...terrific holding property on the premier Gulf Island.



Seeking a large "south end" acreage, with substantial frontage on Weston Lake, and with significant hierloom forest? Sunny privacy!



Sellers of this long-held family property had engaged in a subdivision process...a new owner may wish to continue this process. Call me for details. Water licence to Weston Lake.



79 acres of pristine land awaits your ideas...an excellent investment. A family retreat? A development project? A land holding for the future? You decide. Beautiful.



A significant land holding, with lakefront, is an excellent investment on Salt Spring Island. A rare offering with no comparables. A magical property! Let's view!


---
January 12, 2021.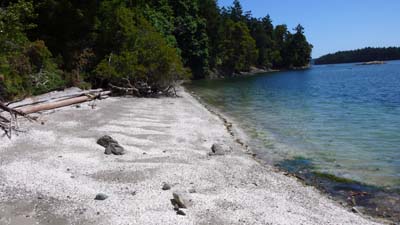 The government restrictions and encouragement to stay home/only travel if essential, in an effort to suppress the covid-19 continuing outbreaks, have been extended from January 8th to February 5th.

The provincial government encouragement to keep to one's immediate household has resulted in further cancellations of late winter/early spring seasonal events, and online connections and meetings remain the communication platform.

Vaccinations are underway, but it is understood that it will take time to see any relaxation of the rules in place.

The continuing shut-downs mean further distress for many local businesses.

This January/February/mid-March timeline is always a difficult period for local small businesses, but exceptionally so right now.

Recovery and resilience are buzz words of the moment, although it is difficult for some to hold on. Government "bail outs" did not apply evenly to all businesses.

Support local, shop local, think local...it's a choice, as the online sales world ramps up. The sign that said: "buy local or bye bye local" is an alert to all of us.

We all create and ensure survival of "community". There are always two sides: the purveyor of an item and the consumer of same...it needs both to have a successful outcome.

And your thoughts are? Always welcome.


---
January 9, 2021.

Live beside the sea...with flair and ease. Here is a stylish lifestyle, awaiting your enjoyment, on special Salt Spring Island.



Located on the shore of Fulford Harbour, this prime beach front property features a private, peaceful, rural setting providing a front door seat to the sights and sounds of the sea.

Eleven steps to our shell-laden beach puts beach combing, crabbing, kayaking and seasonal swimming at your front door. There is summer moorage potential via a mooring buoy.



The star filled sky, exquisite sunrises, moonlight glistening and the ever changing seascapes are to be enjoyed through-out the seasons.

Large decks surrounding the house provide ample opportunity to enjoy outdoor living in the moderate climate of Salt Spring. Oceanside hot tub with a view!



This lovely beachside home offers 4 bedrooms. Three bedrooms feature an ensuite, the kitchen with oversized windows offers a great view with a walk-in pantry, and the extensive glass across the front of the house provides great all season light. It is ideal for extended family accommodation, or entertaining visitors and friends.

The layout of this house with large rooms makes it very attractive for the creative mind to adapt the rooms for various uses such as a media room, studio/office, games room etc.

There is a separate 1 bedroom suite on the upper floor featuring its own private deck.



Property is easy care, with naturalized attractive landscaping, featuring a year round running creek. Water sources keep landscaping lush and green year round.

This home would easily adapt to accommodate a home studio business, wellness studio or B&B. Current owners are presently operating a B&B with consistent success. Very close to the Fulford Ferry for trips to Sidney/Victoria, only 1.3 km. from the Fulford/Ganges Road.

See Li soon for more information. Appointments to view are preferred, as owner does a popular B&B business, here.


---
January 5, 2021.




If 2020 was the year of "no"...no to gatherings, to celebrations, to events, to travel, to anything that went beyond one's immediate household...then will we see the beginnings of "yes" as 2021 unfolds?

Fingers crossed!

January can be a month of a grey palette...pearl, charcoal, silver...but grey...and gardens, orchards, forests wear their severe look, sticks of branches without any whisper of Spring attached.

The days creep ahead with lengthening light, though, and every now and again a sheltered spot shows a sign of early Spring...tiny bulbs poking green fingers forward.

January 6th is Twelfth Night, the Epiphany, in the English Twelve Days of Christmas celebration, and that is when the tree and decorations come down, get packed away for another year...there is a special cake with a wrapped coin in it...luck for the year for the one who discovers it in their slice.

Traditions...they offer us spaces of security, recognizable things that mark our seasonal days. In this time of change, it's good to hold onto some.

January is also a time to look ahead...to take part in online presentations, to look into ways to be financially on an even keel, to discover all the opportunities there for us in the digital world...the year will bring new "gadgets" our way and that already blurred line between real reality and virtual reality will be gone. Hmmm...neither good nor not good...just different.

Let's look forward with enthusiasm.

And your thoughts are? Always welcome!


---
January 2, 2021.

Seeking an amazing ocean, islands, mountain panoramic view? Desiring a step-in ready custom home with superb finishing details? Here is your next lifestyle opportunity...and it's on special Salt Spring Island!



Superb executive home, on 6+ acres, in an area of fine homes, and with million dollar views, 180 degrees from West Vancouver to Mount Baker. Excellent all day/year round sun exposure (sunrises and sunsets, here!).

Close to both Ganges and Fulford Villages, and to lakes, to beach accesses, and to park hiking/walking trails, and to golf, marinas, all services, and yet in its own wonderfully serene and private environment.



Custom designed and construction by Gordon Speed Construction, Salt Spring's premier builder, the attention to detail here, and the fineness of the finishes, are superlative.

High end finishings thoughout: infloor heating, vaulted ceilings, hardwood & concrete flooring, Rumford floor to ceiling wood burning fireplace, high end appliances.



Master bed sitting room, with expansive decking off (hot tub with a view!), a dream ensuite (this shower is exceptional), and large walk in closet, is in its own private "wing". Dream kitchen with pantry/storage and mudroom entry off, dramatic dining with window wall that totally opens to the outdoor barbecue/decking, thus expanding summer living pleasures, plus formal entry and guest powder room. Separate laundry, and exercise room completes main level.

Garden level offers gallery/meditation space, guest bed and bath, media room, and a spacious professional office space with separate entry (could be third bedroom, if desired), plus generous storage. Easy access to patio areas, and that soaring view available to all principal rooms.



A finishing carpenter's personal home, totally unique, and totally beautiful. The home is ready to just move into and to enjoy. Landscaping (easy care/natural) frames the home. A home to inspire and to nurture one's soul...enjoy!

Priced below replacement value.


---