Current Entries
---
June 23, 2021.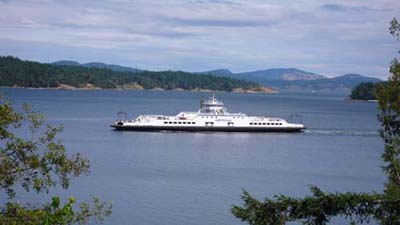 Did you know?

Three ferries service Salt Spring.

Swartz Bay to Fulford Harbour...here is a photo of that ferry...is one regular year-round route. This regular sked route links Victoria to Salt Spring.

The Crofton to Vesuvius is another regular sked route. It connects mid-Vancouver Island to Salt Spring, year round.

Long Harbour to Tsswassan is the third ferry route...this time from Salt Spring Island to Vancouver/Lower Mainland.

All three ferries "sleep" on Salt Spring.

So easy to get here and there...regular year round scheduled routes. Lucky Salt Springers!

Along with three dedicated year round ferries, we have Harbour Air and SeaAir...to downtown Vancouver, to Vancouver Airport, to Maple Bay on mid-Vancouver Island.

Lots of choices!

Salt Spring offers a year-round lifestyle, ease of communications, and ease of travel arrangements.

Wow! A destination, indeed.


---
June 20, 2021.

Here is the perfect Salt Spring home...part of the best townhome development (Bayside) and with the privacy of an end unit. Harbour glimpses. Walk to Village amenities. Ready to enjoy!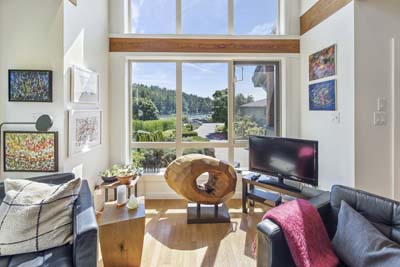 Here is the premier townhome address in Bayside...considered the key townhome opportunity on special Salt Spring Island...three bedrooms, three full bath.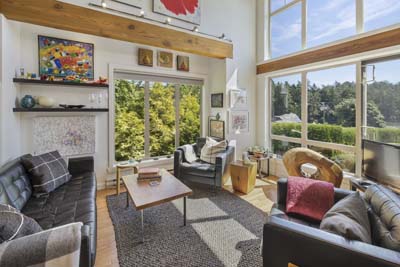 Dramatic windows on the view from principal rooms, inviting light throughout the home. Master in its own private space with den/office off. Open plan living/dining with gourmet kitchen off. Guest bed and adjacent bath. Spacious formal entry/foyer offers access to a third en-suite guest bedroom.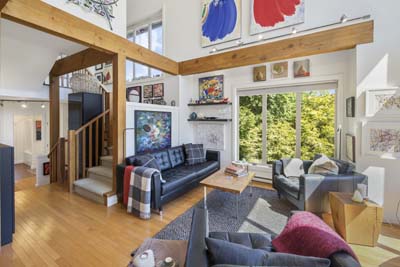 An end unit, this location enjoys privacy, lovely landscaping elements, Harbour views, and a sense of "apartness". Single car garage plus two parking stalls.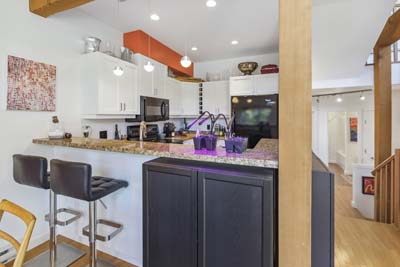 The very best of townhome living awaits your pleasure!


---
June 15, 2021.



Open sesame? The magic command...and suddenly the doors open on lifted restrictions.

Part two of the provincial government's reopening plan is to allow travel within B.C. One will not have to remain in one's health jurisdiction.

This has been a long awaited outcome for tourism businesses throughout B.C.

Resort hotels, B&Bs, markets, art events, live music gigs, theatre...ahh...entertainment features return. Did someone say wedding? There will be restrictions on numbers, but every step forward is a good one.

Between now and the end of June, all four parts of the B.C. reopening plan will be in play, and inter-provincial travel will be in place by early July.

Enjoy!!


---
June 12, 2021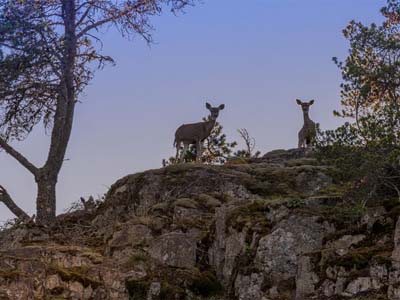 Salt Spring enjoys such lovely things:

Hastings House, part of the prestigious Relais et Chateaux resort-hotel group, is located on Salt Spring...fine dining and serene cottages...with a view to inspire. Yes, visitors choose to be spoiled here...and Saltspringers celebrate special events here.

Piccolo's is a happy choice for fine dining...tucked into Ganges Village...loved by visitors and Saltspringers. Enjoy this gem.

Auntie Pesto's, found in Grace Point Square, delights their diners with special menus and a location nestled at the Harbour marina. Not to be missed.

Treehouse Cafe in Ganges Village...always a delicious and eclectic menu...super live music venue in "the season"...this one should be on your list.

Rock Salt in Fulford...always good, always a little alternative...always appreciated by visitors and Saltspringers alike.

Moby's Pub offers great pub menu...live music...a Harbour view...and super hosts. A place to have fun...and with a good kitchen!

Salt Spring Inn...a small hotel-inn in downtown Ganges...good kitchen...with charming dining room and great deck/patio. Supported by locals and visitors alike.

Just a few of the stellar restaurants enjoyed on Salt Spring. Just as many coffee stops to entice you: Barb's Bakery, Salt Spring Coffee, TJ Beans, Switchboard, Fairway (at golf course), Fernwood Cafe....

So, Salt Spring is a foodie paradise? Pretty much! Don't miss the Saturday Market and the Tuesday Farmer's Market...and shop the many farm gate stands around the island. Fresh...organic...amazing variety.

Did we mention vineyards and winery tasting rooms? Cideries and tastings? Craft brewery?

Wow!!! Lucky Islanders!


---
June 9, 2021.

Seeking a beautiful home in a quiet natural environment? Here is a gem on special Salt Spring Island...private and sunny property with stylish serene country home.



Wow! Here is your next adventure and it's waiting for you on special Salt Spring Island.

A beautiful home, completely upgraded/renovated for your living pleasure. Contemporary design with unique flair.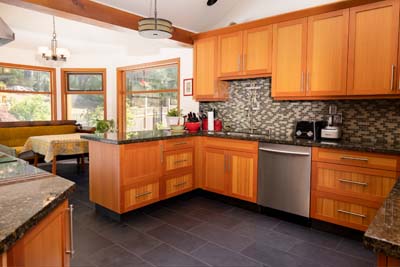 Nestled within a forest surround, with fenced garden areas (lovely water feature), and walking trails through open meadow area, this sunny and private and serene location is in a premier Southey Point neighbourhood.

Close to several beach accesses, and enjoying access to a network of trails, this property is close to all amenities/services offered by Salt Spring...the perfect rural lifestyle.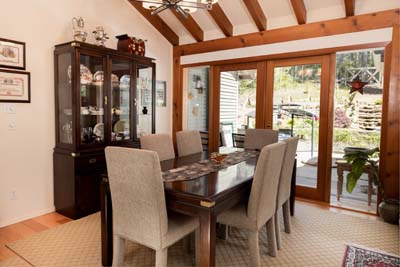 Stylish window treatments, spacious entry foyer, dramatic living, formal dining (access to garden vista decking), a cook's dream kitchen with breakfast area, plus mud room/laundry room off.

Master-sitting, with spa-style en-suite, plus easy access to private decking with garden views.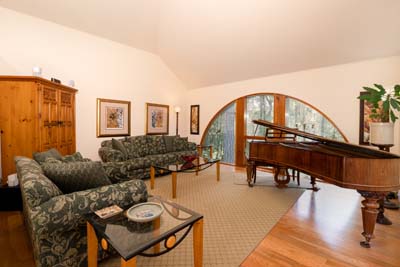 Lower garden level is reached by feature staircase with landing...emerging to a den/family room, plus guest bedrooms, den/bedroom, and full bath. Spacious storage here. Easy access to sunny patio and private entrance. Create offices here? Or separate suite for guest/in-law opportunity? You decide!

The perfect home for a professional couple working from home...or to enjoy as a stylish family option.

Ready to move into and to enjoy! Come...discover your new Salt Spring address.


---
June 5, 2021.



Markets are interesting things...and with a rhythm all their own. Buyers propel markets...not sellers or agents. When a buyer says "go", the market takes off.

When inventory thins and there are more buyers than product, then it is an authentic sellers market. Price escalation is a result of lack of supply and high buyer demand.

Could one say that when prices rise significantly and inventory remains low that one might be in the middle of a market trend?

Perhaps...low choice and high demand and higher prices willingly paid by a buyer, to get in...yes, that might be a mid-point scenario. The number of buyers able to "afford" lessens, perhaps.

At the moment, prices are rising but not hugely...any new listings do sell, based on low inventory...bidding wars seen at the beginning of the rush to buy rural might be less of a factor. Buyers have to act, though...there's usually one or two other potential buyers at same time. "You snooze, you lose" is a real estate aphorism!

The only way to build in affordability to a housing market is to increase supply. That would mean provincial and municipal governments would have to create easier permitting in shorter timelines...and would need to open up lands held by these government bodies for development. Why don't they?

Hmmm...and where do the Islands Trust and CRD (the form of governance in the Gulf Islands) fit in this scenario? Ask.


---
June 2, 2021.

Opportunity! Beautiful view 19+ acre parcel...one of the best in Island View Properties...sunny privacy. Build your dream here!



Follow your bliss to Sarah Way...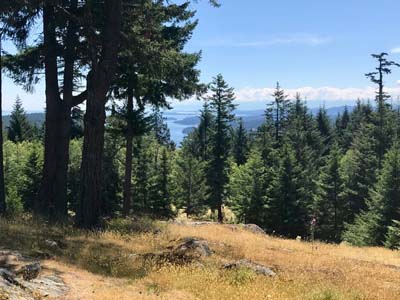 South facing 19+ acres, at the top of an exceptional neighborhood of contemporary homes on multi acre parcels. Long graceful driveway.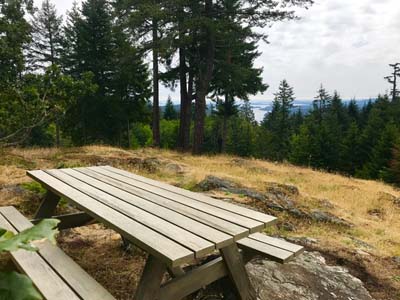 Two gorgeous garry oak knolls: the largest one with lovely views of Fulford Harbour, and the furthest out with serene views of Mt Baker, perfect for a seasonal cottage or studio.

Excellent well, high flow. Steps to a beautiful trail system.



Everything you could ask for in one plum of a parcel.


---