Current Entries
---
January 29, 2020.

Seeking a rural experience? Looking for serenity without isolation? Here it is, on tranquil and beautiful Mayne Island...discover your Gulf Island adventure here!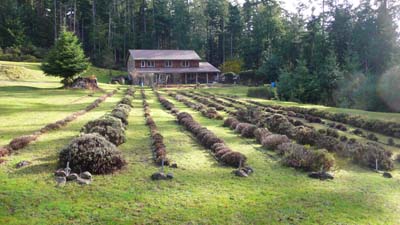 Seeking tranquility? Interested in a pastoral / potential farm property? Considering a live/work home opportunity? Here it is, awaiting your pleasure, on serene Mayne Island.



This lovely country home enjoys many unique features. The owner was interested in a studio space for showcasing artistic endeavours. With a separate entrance, and private from garden level area, this home's design lends itself to a separate suite...for a B&B or as a year round rental.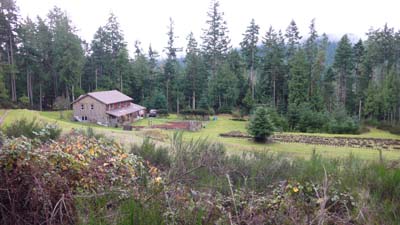 The level entry garden level, with verandah style patio, offers a living area, dining, country kitchen...plus two bedrooms and full bath. Separate laundry and spacious storage area. Attached storage for garden implements.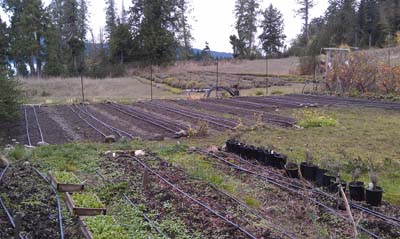 Upper level offers separate entry/foyer, office, two flex areas, & powder room. Ideal for a home based business. Potential to add two more bedrooms.

Deer fenced garden area. Beautifully tended lavender garden. Irrigation in place. Pasture and forest and distant view over Miners Bay and Active Pass. Can walk to Village centre from here. Potential for subdivision.

A sunny and quiet rural holding. Excellent ferry service from Village Bay to Vancouver and to Victoria.

An authentic country lifestyle can be yours. Mayne enjoys beautiful beaches, park hiking/walking trails, easy access to major centres and yet is wonderfully apart. This is a rare find.


---
January 26, 2020.



Been practicing your periphery vision? Exercising your editing function? Reading a little philosophy now and again?

Raw data (even when speeded up) is not information.

The Japanese concept of forest bathing might be a way to allow one to remember how to be oneself, in the midst of all the speedy innovations, changes, inventions.

Just stopping to breathe, to appreciate Nature, might be one path to understanding the surround sound of our time? Hmmm.... Wasn't that the message of the Romantic poets and composers, as the agrarian world morphed into the Industrial Age?

Maybe it's time to re-read Alice Through the Looking Glass...Alice had to run very fast just to stand still. Yes, this was written for another era, the fully on Victorian industrial time, and was imagined by a mathematician...maybe the perfect story to rediscover for our binary age?

In change lies opportunity. Catch it!

2020 smiles hello.


---
January 23, 2020.

Seeking a sunny acreage with a spectacular view and a dramatic contemporary home? Here it is...and it's on special Salt Spring Island!



Superb executive home, on 6+ acres, in an area of fine homes, and with million dollar views, 180 degrees from West Vancouver to Mount Baker. Excellent all day/year round sun exposure (sunrises and sunsets, here!).



Close to both Ganges and Fulford Villages, and to lakes, to beach accesses, and to park hiking/walking trails, and to golf, marinas, all services, and yet in its own wonderfully serene and private environment.



Custom designed and construction by Gordon Speed Construction, Salt Spring's premier builder, the attention to detail here, and the fineness of the finishes, are superlative.



High end finishings thoughout: infloor heating, vaulted ceilings, hardwood & concrete flooring, Rumford floor to ceiling wood burning fireplace, high end appliances.

Master bed sitting room, with expansive decking off (hot tub with a view!), a dream ensuite (this shower is exceptional), and large walk in closet, is in its own private "wing". Dream kitchen with pantry/storage and mudroom entry off, dramatic dining with window wall that totally opens to the outdoor barbecue/decking, thus expanding summer living pleasures, plus formal entry and guest powder room. Separate laundry, and exercise room completes main level.

Garden level offers gallery/meditation space, guest bed and bath, media room, and a professional office space (could be third bedroom, if desired), plus generous storage. Easy access to patio areas, and that soaring view available to all principal rooms.

A finishing carpenter's personal home, totally unique, and totally beautiful. The home is ready to just move into and to enjoy. Landscaping (easy care/natural) frames the home. A home to inspire and to nurture one's soul...enjoy!

Priced below replacement value.


---
January 20, 2020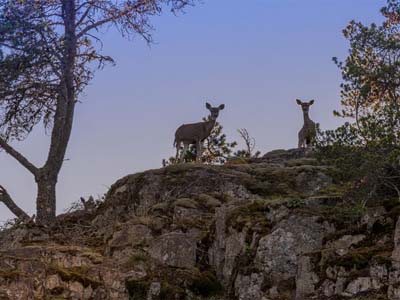 There are two New Year celebrations...the Chinese Lunar New Year begins on January 24th this year. Twelve animal signs denote the tone of a year, and this 2020 one is the Year of the Rat.

It's fun to look at Western astrology projections for a year...and also interesting to check out the forecasts for one's Chinese zodiac sign in the annual Lunar New Year celebration.

The Year of the Rat might be the beginning of the 12 year cycle...a bit like Aries starting off the Western zodiac.

Have some fun with this!


---
January 16, 2020.

Superb home and exquisite oceanfront property...Salt Spring's very best estate style opportunity. Welcome!



Here is a spectacular pedigree property, for your discovery and enjoyment...at Salt Spring's pristine "south end".



The provenance on this beautiful waterfront holding encompasses both the architect (H. Schubart, who studied with Frank Lloyd Wright, and who moved to Salt Spring from San Francisco) and the previous owner (Robert Bateman, Canada's famed wildlife painter). The home was commissioned by Robert Bateman.



The current (2nd) owner has inventively and carefully both restored and completely renovated this authentic "west coast" gem.



The property offering includes two adjacent waterfront parcels, an estate style opportunity...the main home is on one title and a lovely Schubart designed studio is sited on the adjacent title.

Many unique features here, all adding up to the beautiful home that awaits your pleasure.

Crushed shell beach in private cove, forest surround, rocky knolls and private trails...sunny exposures (S/SW/W)...panoramic ocean and mountain views...a vista to delight from all windows.

The property enjoys a natural terrain, that has been nurtured by the owner. Expansive decking and easy-care landscaping features.

Dramatic living, feature stone fireplace, dining with a view, dream kitchen with breakfast area and fireplace, easy access to deck and garden spaces...spacious entry/foyer also allows for access to large studio space (yoga retreat?), which is separate from main lifestyle rooms.

Master in its own wing. Guest bedrooms/bath also in own wing. Offices. Excellent storage. Wine room. Pantry/second kitchen area for entertaining.

Separate double garage. A nanny or guest/inlaw suite, with separate entrance.

Lovely privacy, everywhere. A thoughtful home...perfect accessible yet private quiet ocean front location and property for a self employed owner who can work from home

This graceful rendering of the "west coast" design ethic offers everything desired for a happy 21st Century lifestyle. The best of Salt Spring? Let's view.

48 hr notice for all viewings. Thank you.


---
January 13, 2020.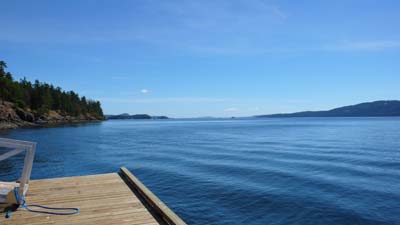 Change is the theme of 2020 and it's being driven by technology.

Artificial Intelligence, machine learning, speed of connectivity (yes, 5G), 3-D printers, online shopping, emoji conversations (bypassing need for language skills, as the icons are understood globally), death of privacy, reliance on non-cash transactions (new default currency?), and now, something called exascale supercomputers. Hmmm....

Can't be an ostrich, here. Change can't be controlled. Important to understand technological attitudes in our current culture and to see how beneficial aspects can aid us.

In 1914, another pivotal year, change was upon the Edwardians. In 2014, similar change forerunners were underway for our times. There is always opportunity...and 2020 says hello. Any conferences out there, offering some suggestions? Attend them.


---
January 8, 2020.

Always dreamed of a private island? Here's the perfect opportunity...serene privacy without isolation. The best!



Seeking the very best in oceanfront pleasure? Here it is...your own private island.



Walk your own trails, welcome guests to an alluring seaside cottage, create in a seaside studio/workshop, enjoy an authentic rural cottage-home (feature fireplace, spacious living, vista dining, country kitchen with breakfast area, office or second bedroom, full bath, art gallery nook...with an aerie master bedroom/dressing/bath)...easy access out to expansive decking...expand those summer living pleasures!



Viewscapes of ocean, islands, mountains...to inspire the soul. Several private bays and coves...lovely ocean-side decking options for east/south/west sunshine.

Terrific dock...plus second dock offshore.



Arrive...stay...perfect as a seasonal retreat or as a year-round lifestyle. Totally private and "apart"...yet not isolated. Close to amenities that are also important to one. On community water. Easy to arrive here...easy to enjoy.

Call me for more information. 48 hours notice.

A definite WOW!


---
January 6, 2020.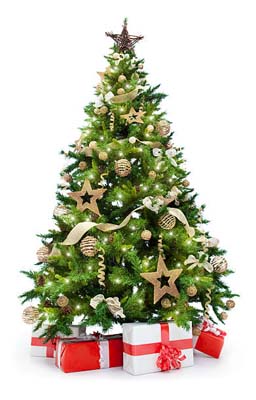 The English tradition celebrates the 12 Days of Christmas...starting with decorating the Christmas Tree on December 24, Christmas Eve. Today is the 12th day, January 6, when the tree is taken down and the annual Christmas festival is over for another year.

A special menu, often with a dessert that has a coin baked in it...luck for the year for the one who discovers it in his/her slice of cake...is part of the enjoyment. One of Shakespeare's plays was written to entertain the royal court on this event: Twelfth Night.

The Christian faith celebrates the Magi on this date, known as Epiphany.

Traditions are the anchors in eras of profound change...they remind us of shared experiences from the distant and the immediate pasts...which can aid in the appreciation of the future.

Enjoy your Twelfth Night traditions!


---
January 3, 2020.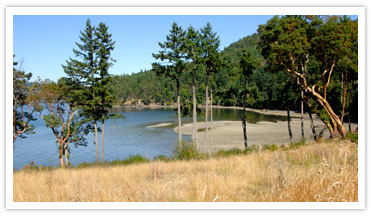 Seeking exceptional oceanfront or ocean view acreages? Here is the very best opportunity on Salt Spring Island!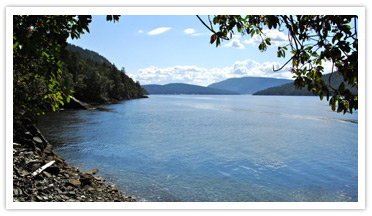 Zoned for main home, separate guest cottage, and separate studio, these gems vary from 3+ to approximately 150 acres.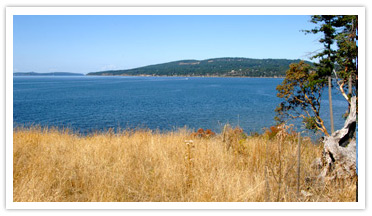 Sunny (s/SW/w/NW exposures), with dramatic views, inspiring sunsets, with a calm beauty...with hiking/walking trails at your doorstep.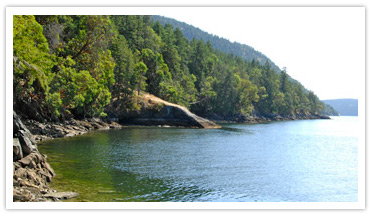 Close to Ganges Village, and all services/amenities, and yet wonderfully apart.

Waterfront acreages with coves, beaches, points of land. Ocean view acreages with access to waterfront and boat moorage.

Pastoral land, forest privacy, Arbutus and Garry Oak groves. Beauty everywhere.

Don't miss out on this last opportunity to own a stellar private acreage holding on Salt Spring, the jewel of the Southern Gulf Islands.

Call me...let's view soon.


---
January 1, 2020.


Happy New Year!
---