Current Entries
---
October 29, 2020.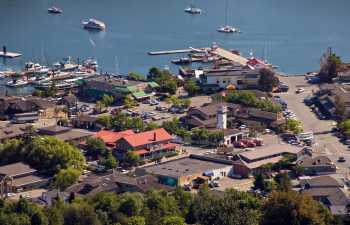 The heart of any community, whether small rural town or large city, is a neighbourhood collection of businesses.

Where we live, where we shop, where we eat out, where we work define our personal communities.

The Islands Trust, created by the provincial government in 1974, was put in place to "preserve and protect" the environmental beauties of the Gulf Islands, for the benefit of all B.C. residents. Growth was strictly controlled by severe zoning/bylaws.

The village of Ganges was designated to be the commercial centre of Salt Spring. In the 1980s, the local Trust committee talked about planning redevelopment for Ganges Village and described it as the heart of the island.

Over time, the configuration of the Village design, with retail below and office space above, no longer reflected the reality of the island.

In allowing home occupations, it became possible for professionals to meet their clients in a studio or guest cottage structure, on their residential properties....a designated office in the commercial core was not necessary.

Fast forward to now.

Empty upper level offices could be reconfigured to rental living spaces. Empty storefronts could be reworked into retail at street side and living space behind.

The Trust would need to possibly rezone to facilitate this. The water moratorium would need to be seriously looked at, so that this issue could benefit from state of the art options to conserve water. Landlords would need tax breaks to undertake any redesign issues. 1974 would need to meet 2020.

The pandemic response requires creative and thoughtful measures. Without that, resilience and recovery may just be catchwords.

Along with helping to resolve a community issue (lack of rental accommodation), to have people living "downtown" would also help to manage the Ganges Village safety issues.

Does this need a write-in campaign to the local Trust/planners and to the CRD, from residents of Salt Spring? Community input can result in change.

Is Ganges Village on your radar? Welcome your thoughts, always.


---
October 26, 2020.

A terrific investment opportunity awaits your discovery! And...it's on Salt Spring Island...a double WOW!



Seeking a large "south end" acreage, with substantial frontage on Weston Lake, and with significant hierloom forest? Sunny privacy!



Sellers of this long-held family property had engaged in a subdivision process...a new owner may wish to continue this process. Call me for details. Water licence to Weston Lake.



79 acres of pristine land awaits your ideas...an excellent investment. A family retreat? A development project? A land holding for the future? You decide. Beautiful.



A significant land holding, with lakefront, is an excellent investment on Salt Spring Island. A rare offering with no comparables. A magical property! Let's view!


---
October 23, 2020.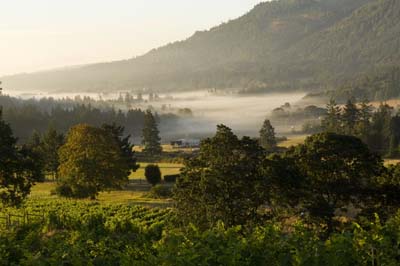 Late October brings many beautiful vistas to special Salt Spring.

Although the Pacific Northwest Coast does not experience the dramatic red colour changes seen in the forests of the East Coast, the golds and copper browns still reflect back a special glow.

The social distancing, hand washing, mask wearing, and keeping meet-ups as small groups (keeping to our small "bubbles") remain in place as the covid "second wave" continues, in B.C.

We are in a B.C. provincial government election, which was not legally required until next year. The reason for this snap election, in the midst of the pandemic, is being questioned. Voters will decide tomorrow.

Canada is not immune to events beyond its borders. The outcome of the U.S. election is soon to be decided and that will impact Canadian federal and provincial outcomes, too. Meantime, the Canadian/U.S. border remains closed except for essential services.

Locally, the weather pattern between late October and mid-March means that outdoor patio seating for restaurants will be difficult to offer. Indoor seating has to conform to the social distancing requirements. We may see an increase in take-out options again. It is so important to support our local businesses, including those restaurants and coffee-stops.

There are always two sides to a business story: the provider of the service and the consumer of that service. Both need to be in good order to have a successful outcome.

So many shifts and changes underway. It's important to be careful, but also to think about outcomes that we control.

Resilience and recovery are two words getting a lot of air-time. What do they mean for Salt Spring, though? Hmmmm.....

A move to an online consumer experience puts any local economy into competition with the world...how will this affect a community's local specialty shops?

So...change for sure...but no clear direction yet as to final outcomes.

Definitely time to practice periphery vision...not to fall into prepared information tunnels. Anyone, anywhere can think about resilience and recovery options...Salt Spring can model out some answers.

And your thoughts are? Share!


---
October 20, 2020.

Superb rural holding...totally unique on Salt Spring Island.

With both ALR and rural zoning, there may be possibilities here for some subdivision. The pastoral farm portion offers many useages: equestrian? Vineyard? Other farming options? Lots of water here!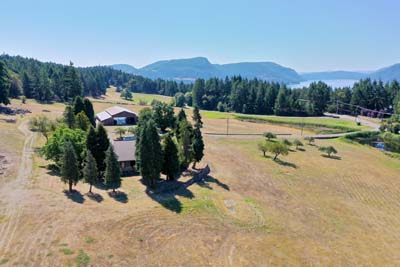 Here is a rare opportunity to enjoy the premier pastoral holding on special Salt Spring Island.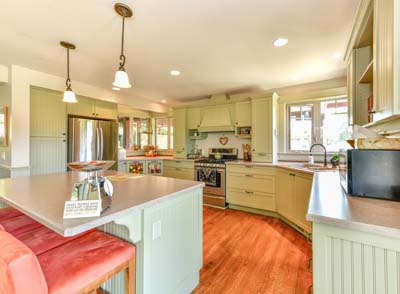 This 80.56 acre property is unique in the Gulf Islands and has only changed hands twice in the past 90+ years.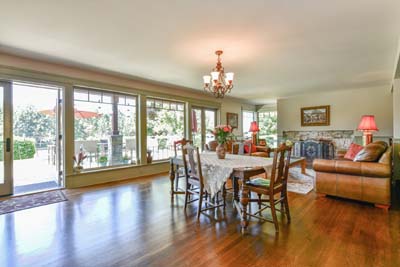 Create your estate here...the palette is ready for your ideas. Several potential locations for your home...bring your architect and enjoy your personal discovery of this most rare offering.



A forest surround protects privacy...and offers personal hiking/walking trails. Spring-fed ponds create pleasing reflective elements. Tested slope and soils for a vineyard. Majestic oak, arbutus, maple trees to incorporate into a courtyard, if desired. 8000 sq ft barn and kilometres of bridal paths for equestrian enjoyment.

On site: an appealing 4000 +/- sq ft Guest House/Manager's Residence, surrounded by mature walnut, cherry, pear, and apple trees. Stone walls, hedges, and mature landscaping features that took generations to create. It is exceptional to find these elements in place.

Open fields, blue skies, soaring birds, forest trails, gurgling springs, reflective ponds, stone, timber, warmth of all day sun, ocean views...this is a delectable property offering.

The art of living well requires a special canvas...this is a unique and irreplaceable land holding for generations to come. Here is an authentic legacy property.

Call for more information and for your discovery visit...I look forward to meeting you.


---
October 17, 2020.

Here's a significant investment opportunity on special Salt Spring Island. Some ALR (heirloom farm), a fish-bearing year-round creek, a ball field with annual rent from CRD, plus rural zoned upper level...it may be possible to create a bare land strata here, with view lots potential. Sunny acreage (s/sw/w exposures). Let's view this soon!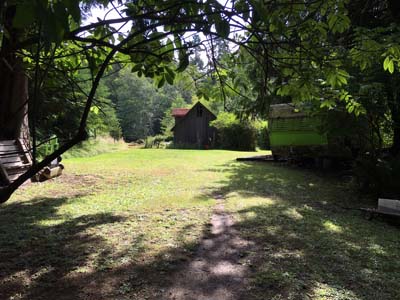 Sunny 42.9 acres in the beautiful Fulford Valley. Property backs on to parkland with walking trails.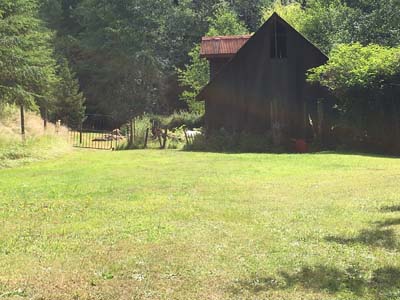 Part of the property is zoned residential, and part is zoned agricultural. The agricultural part is currently leased to be used as baseball fields.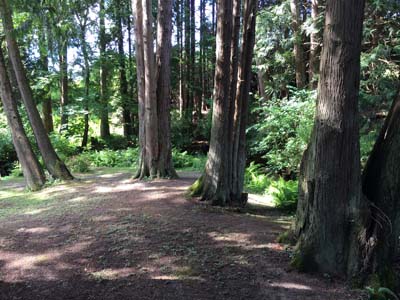 A potential estate property, farm, or vineyard. Close to Fulford Village and ferry. Many possibilities here!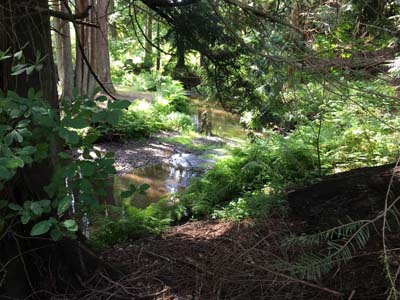 Build your pastoral dream! See Listing Agent for more info.


---
October 14, 2020.



Mid-October...mist over farm fields, fog drifting over Harbour, gold and brown leaves spinning off trees and scratching across pavements... it is like a visual poem.

Take time to look around you and to appreciate the beauty of Salt Spring and the Southern Gulf Islands.

Preserved as park-like spaces, since 1974, when the provincial government created the Islands Trust..."to preserve and protect" the environmental beauties of the Gulf Islands, for the benefit of all B.C. residents...these island gems belong, in a way, to all of us.

Every season offers something appealing and restorative in the Pacific Northwest Coast region, and Fall on the Gulf Islands definitely has its coastal charms. Whether a visitor or a lucky resident, take time this season to really "look".

The pauses created by covid-19 responses also allow us time to be observant.

On Salt Spring? Check out Ruckle Park, Burgoyne Park, Channel Ridge trail system, Mt Erskine Park, Mill Farm Park, Mt Maxwell Park, Fernwood Dock and beach, Vesuvius Beach, Drummond Children's Park...and your fave is? Share!

"Discover Yourself Here!" Is a tag-line for Salt Spring's Chamber of Commerce...take time, and be inspired!


---
October 11, 2020.

Dramatically beautiful view acreage on Salt Spring Island...bring your architect. The very best ocean view opportunity awaits your discovery!



Ocean view 10.996 acres in beautiful Skywater.



Enjoy views of the Fulford Harbour, the southern Gulf Islands, and the American San Juan Islands.



Drilled well and driveway in place.



Zoned for main home, guest cottage and guest studio. Sunny property.

Come build your dream here on this wonderful acreage.


---
October 8, 2020.



This weekend is the Canadian Thanksgiving Holiday Weekend. A true Harvest celebration, things will be a little different this year, right across Canada.

Covid-19 means a prohibition of large gatherings (even large family celebrations) as the country is encouraged to maintain small groups, to continue to social distance, to wear masks, and to be vigilant with hand washing.

In spite of smaller in person groups, and a reliance on online connectivity, the attitude of gratitude is the essential component.

Across Canada, and here on beautiful Salt Spring, there is much to be thankful for.

It's always a good idea to think about the fortunate things in our lives.

On Salt Spring this holiday weekend? Rain or shine, there are many things to enjoy and to be inspired by.

Check out the special menus in our several great restaurants...all of them are ready with all covid protocols in place.

Take in the Ganges galleries, the ArtSpring gallery, the showcase at Mahon Hall. Hike/walk the myriad of trail systems throughout the island. Allow yourself to be aware of the restorative opportunity of being in Nature...forest bathing at your doorstep.

Whether with friends and family, or on your own this year, take time to remember this thankful celebration.

Enjoy.


---
October 5, 2020.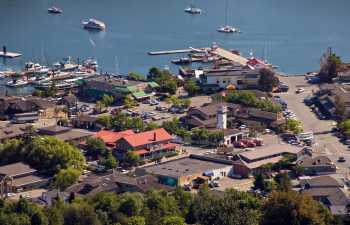 October is Small Business month across Canada, and traditionally a Small Business Week has highlighted local businesses, offered speakers, organized connections.

The Chamber of Commerce in each region has been the traditional organizing group.

This is another event that has either gone virtual or been cancelled until 2021.

The personal interactions at Small Business Week were really the highlight.

Shared experience is something that can't be replaced, and is difficult to replicate in a zoom lecture format.

Meantime, resilience and recovery...there's a theme for Small Business Month, no matter the communication method.


---
October 2, 2020.

Private and beautiful waterfront estate on special Salt Spring Island...no comparables. A rare offering!



Here is a spectacular pedigree property, for your discovery and enjoyment...at Salt Spring's pristine "south end".



The provenance on this beautiful waterfront holding encompasses both the architect (H. Schubart, who studied with Frank Lloyd Wright, and who moved to Salt Spring from San Francisco) and the previous owner (Robert Bateman, Canada's famed wildlife painter). The home was commissioned by Robert Bateman.



The current (2nd) owner has inventively and carefully both restored and completely renovated this authentic "west coast" gem.



The property offering includes two adjacent waterfront parcels, an estate style opportunity...the main home is on one title and a lovely Schubart designed studio is sited on the adjacent title.

Many unique features here, all adding up to the beautiful home that awaits your pleasure.

Crushed shell beach in private cove, forest surround, rocky knolls and private trails...sunny exposures (S/SW/W)...panoramic ocean and mountain views...a vista to delight from all windows.

The property enjoys a natural terrain, that has been nurtured by the owner. Expansive decking and easy-care landscaping features.

Dramatic living, feature stone fireplace, dining with a view, dream kitchen with breakfast area and fireplace, easy access to deck and garden spaces...spacious entry/foyer also allows for access to large studio space (yoga retreat?), which is separate from main lifestyle rooms.

Master in its own wing. Guest bedrooms/bath also in own wing. Offices. Excellent storage. Wine room. Pantry/second kitchen area for entertaining.

Separate double garage. A nanny or guest/inlaw suite, with separate entrance.

Lovely privacy, everywhere. A thoughtful home...perfect accessible yet private quiet ocean front location and property for a self employed owner who can work from home

This graceful rendering of the "west coast" design ethic offers everything desired for a happy 21st Century lifestyle. The best of Salt Spring? Let's view.

48 hr notice for all viewings. Thank you.


---