Current Entries
---
August 27, 2019.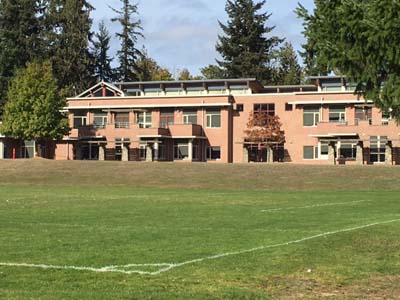 Yes, I know...school starts right after Labour Day.

Although the calendar says it's summer right till September 20th, most of us think it's Fall as soon as school begins.

This Labour Day holiday weekend can be a quieter one for both tourism and real estate viewings...those potential buyers with children have returned to their current homes, to make sure the kids are ready to start the new school year. Those potential buyers without children (or with older children/now on their own) like to travel in September's quieter time.

It's interesting that approximately 60% of sales transactions take place between mid-August and year-end. Seriousness seems to take place in late Summer/Fall.

Meantime: warm days continue, it's still great swimming in lakes and ocean, kayaking/paddle boarding/ sailing continue, the arts receptions/displays continue, the studio tour remains active, wine tastings, cideries, craft brewery all continue to welcome, the cheesemaker offers his terrific fare, the Saturday Market and the Tuesday Farmers Market continue their bounty, hiking/walking trails beckon, and dining around the town still welcomes patio/deck enjoyment.

It's just a little quieter. Enjoy the "softer season" on special Salt Spring Island.


---
August 24, 2019.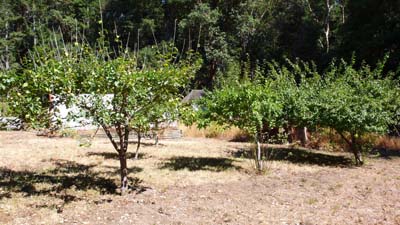 It's Harvest time! Apples, pears, berries...produce...the farms on Salt Spring are showcasing product at the Saturday Market and at the Tuesday Farmer's Market...and stocking their farmgate stands.

Cideries, wineries, craft brewery, cheesemaker's delights...the bread bakers, the tarts and pastries...the pies.

Restaurants showcase special menus, using the organic and local Island grown fare.

Lucky Salt Springers! The 10K diet is alive and well.

Farm to table dinners are fundraisers for the agricultural community.

September brings the Fall Fair and Apple Fest. October brings Canadian Thanksgiving (an authentic Harvest celebration) and Sip & Savour.

Late Summer and early Fall offer many warm and sunny afternoons...cooler mornings and evenings...later sunrises and earlier sunsets. "A season of mists and mellow fruitfulness", in the words of the English post, John Keats.

A lovely time of year...enjoy the largesse of Salt Spring's tranquil harvest season. It's underway right now!


---
August 21, 2019.

Seeking the ability to be self-sufficient? Here is an interesting parcel, with possible subdivision potential, with some current income from a sports field rental (annual lease with CRD), with pasture, creek, heirloom barn....could be a rural estate retreat. Don't overlook this Fulford Valley gem.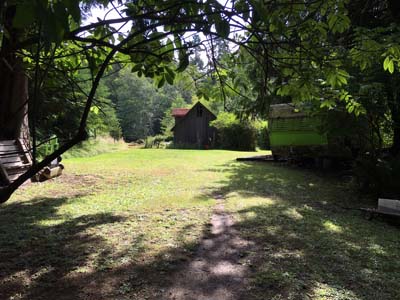 Sunny 42.9 acres in the beautiful Fulford Valley. Property backs on to parkland with walking trails.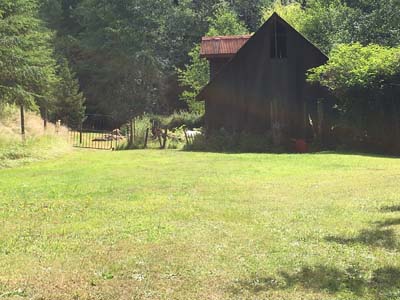 Part of the property is zoned residential, and part is zoned agricultural. The agricultural part is currently leased to be used as baseball fields.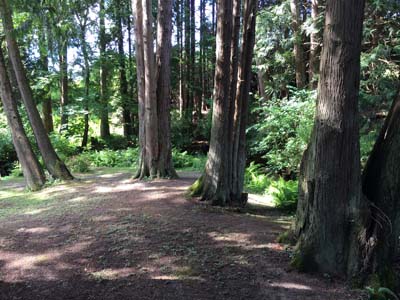 A potential estate property, farm, or vineyard. Close to Fulford Village and ferry. Many possibilities here!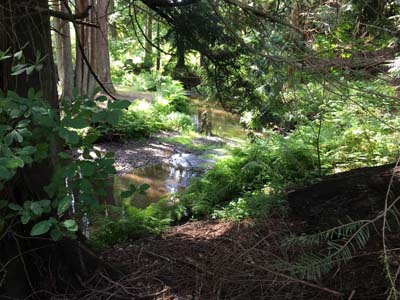 Build your pastoral dream! See Listing Agent for more info.


---
August 17, 2019.

Oceanfront point, in prestigious Maple Bay...11 acres of sunny and private beauty. Create your dream on this unique and irreplaceable property.



Are you seeking privacy, beauty, sunny property in natural state, with proximity to major centres? Here is an exceptional 11+ acre waterfront paradise.



Located in prestigious Maple Bay, a part of the Cowichan Valley's "warm land" temperate climate, with some of the best protected anchorages on coastal B.C., this gem invites your pleasure.



An heirloom cottage home, the allure of living on a boat with the space and convenience of a home, is your place to stay. Expansive decking, docks for the yachts, nestled into a cove...the historic name for this beauty: Hidden Cove.



A point of land, with an easy access bay that catches sunsets, and a cove that dazzles with morning and afternoon light...private walking trails, grassy meadows, pond, wildflower meadows.

A secondary cottage, an authentic woodworking workshop, a cottage-home with off-the-grid delights for immediate enjoyment...and dramatic space to build your dream home.

A paved road leads to your inviting driveway... connected to power ...views to inspire...sunsets to enjoy...a marine experience without parallel...and mere minutes to all services/amenities.

Vineyards, galleries, specialty shops, farmers markets, award-winning restaurants...all at your doorstep. Floatplane to Vancouver (downtown is 25 minutes and the international airport is 12 minutes). An easy drive to nearby Victoria, and close to Mt Washington for skiing thrills.

In the heart of some of the best protected boating waters in the world...your dock is your passport to adventure and discovery.

Call me for your introduction to this magical oceanfront property...you are home.


---
August 13, 2019.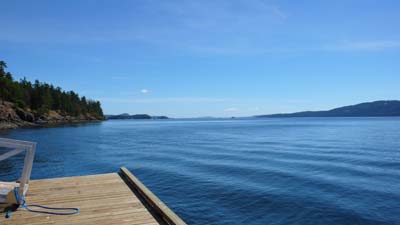 Here we are...mid-August...and about one third of the way into our "real season". Although a very few new listings have come on market, they are mainly over the one million mark.

As soon as one differentiates property type and a price point, one can immediately see that it's a thin inventory time. Prices are not yet stabilized: price reductions and price increases...collapsed offers and bidding war outcomes...all on the table at once (usually a sign of a transition period).

Geopolitical events may be propelling people to seek real estate investments in slightly apart areas.

Salt Spring, a part of the Islands Trust (in place since 1974), is also an area where growth is curtailed via strict zoning/density bylaws. The micro-climate known as "cool Mediterranean" encourages orchards, vineyards, olive groves, farms...one could be self-sufficient here. In the heart of some of the best protected boating waters in the world, the sea offers food and ocean discoveries.

More information on the pleasures of living in a protected area, with proximity to major centres and yet a wonderfully apart and natural ambiance? Call me!

Nothing is really ever perfect, but Salt Spring is "practically perfect". A rich cultural life, a year-round lifestyle, an opportunity to experience an authentic community life...the Chamber logo says it all: Discover Yourself Here!

Seeking a property on Salt Spring? How may I help you to find and buy your special Island property? Call me.


---
August 10, 2019.

Executive paradise on Salt Spring Island! Almost 7 acres of sunny privacy, dramatic and pristine home, with inspiring panoramic ocean/islands/mountain views. The very best can be yours!



Superb executive home, on 6+ acres, in an area of fine homes, and with million dollar views, 180 degrees from West Vancouver to Mount Baker. Excellent all day/year round sun exposure (sunrises and sunsets, here!).



Close to both Ganges and Fulford Villages, and to lakes, to beach accesses, and to park hiking/walking trails, and to golf, marinas, all services, and yet in its own wonderfully serene and private environment.



Custom designed and construction by Gordon Speed Construction, Salt Spring's premier builder, the attention to detail here, and the fineness of the finishes, are superlative.



High end finishings thoughout: infloor heating, vaulted ceilings, hardwood & concrete flooring, Rumford floor to ceiling wood burning fireplace, high end appliances.

Master bed sitting room, with expansive decking off (hot tub with a view!), a dream ensuite (this shower is exceptional), and large walk in closet, is in its own private "wing". Dream kitchen with pantry/storage and mudroom entry off, dramatic dining with window wall that totally opens to the outdoor barbecue/decking, thus expanding summer living pleasures, plus formal entry and guest powder room. Separate laundry, and exercise room completes main level.

Garden level offers gallery/meditation space, guest bed and bath, media room, and a professional office space (could be third bedroom, if desired), plus generous storage. Easy access to patio areas, and that soaring view available to all principal rooms.

A finishing carpenter's personal home, totally unique, and totally beautiful. The home is ready to just move into and to enjoy. Landscaping (easy care/natural) frames the home. A home to inspire and to nurture one's soul...enjoy!

Priced below replacement value.


---
August 6, 2019.

The very best pastoral property on exceptional Salt Spring Island can be yours. Huge potential here! 80+ acres, beautiful home, almost 8300 sq ft barn, pasture, forest, ponds, excellent water. Equestrian opportunity? Vineyard potential? Subdivision potential? Wedding destination venue? Your ideas? An authentic country estate awaits your pleasure.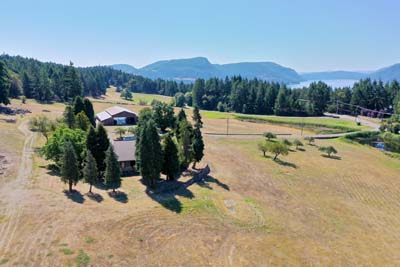 Seeking a rural estate? Here is the very best pastoral opportunity on special Salt Spring Island.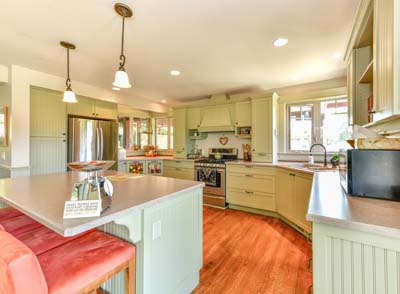 80.56 sunny (E/S/SW/W exposures) acres, this heirloom Island farm holding offers a tranquil retreat.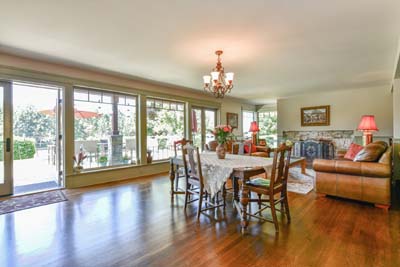 Main home offers level entry to open plan living and dining, country kitchen, with spacious patio off. Master wing, formal entry foyer, and office/studio a short patio stroll away.

Upper level enjoys three guest bed, full bath (view balcony off two bedrooms).



Lower level offers a separate guest suite, plus two bed/3-piece bath, separate laundry, spacious family gathering room.

The plus? Approximately 8300 sq ft barn structure...perfect for events, weddings, family gatherings.

Zoning is partly ALR and partly not...the home is on community water system, and on septic. There are also recently drilled wells, with excellent gpm.

Recently substantially renovated, with expansive patio areas to follow the sun, the home has retained its pastoral allure.

Privacy, natural spring-fed ponds, pasture, forest surround, sunny calm...it doesn't get any better. Vineyard potential? Other agricultural options? Potential subdivision? A very valuable property holding.

Call me, for your personal viewing.


---
August 2, 2019.



Here we are, at the beginning of the B.C. Day Holiday Weekend. Definitely a mid-point in the short but sweet summer-summer season.

Saturday Market, ArtCraft at Mahon Hall, Ganges galleries welcoming your discovery of their featured artists, ArtSpring events, live music at Treehouse Cafe, at Moby's....

Beaches, hiking/walking trails, great restaurants featuring local produce from Salt Spring farms, kayaking, paddle-boarding, scooter touring, park reserves for picnics, swimming in lakes and in ocean, forest breathing....

Salt Spring smiles a summer hello to visitors and locals alike...it's summer-summer. Just enjoy!


---