Current Entries
---
April 28, 2022.




Cruising to the end of April, in this La Niña weather year, we have seen more rain and cooler temperatures in place.

That said, Nature bloomed into place anyway and orchards erupted in beauty and blossoms, gardens frothed into perennial welcomes to "real Spring".

So important to pay attention to the beauty around us. The concept of forest bathing allows a restorative aspect to our lives. Really "seeing" the orchards and tree-lined streets, in full blossom, calms us. Nature knows what it's doing.

No matter our worries and concerns, whether personal or global, this is the season to enjoy the palette of Spring.

On Salt Spring? Time to ramble the Ruckle Park trails. Sit on the dock at Burgoyne Bay. Have a picnic at Drummond Park. Enjoy lunch on a patio or deck, in Ganges Village. Meander an art gallery and be inspired by artistic vision. Watch a sunset from Vesuvius Beach. Lots of places and spaces to indulge your Spring face. The key? To enjoy....


---
April 25, 2022.

Waterfront custom home...with dock for your yacht, tennis court, hiking/walking trails...all at your doorstep, and only a short stroll to enjoyment. Privately sited home with premier "point" location. Ready to move into!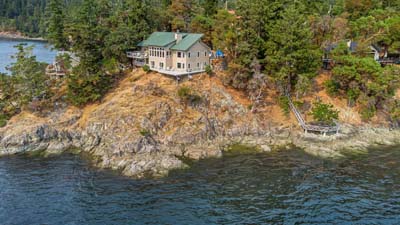 You will be captivated by beauty on this half-acre property with 250 feet of south-west ocean frontage.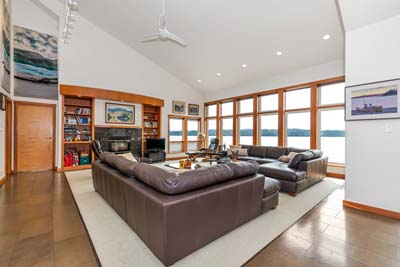 This quiet and relaxed setting is in a strata development that comes with a 35-foot slip with year-round private and protected moorage.



Architecturally designed with a high window ratio to fill the home with ambient light that draws the eye to the panoramic ocean views. An exquisite birds-eye maple custom kitchen adorned by granite counters and tile and an open floor plan with a 19-foot-high great room is the main living area on the 1870 square foot main floor. The primary bedroom boasts an ensuite with a soothing steam shower.



A bonus in-law suite in the lower level completes this 2872 square foot home to have all the space required for visiting family.

There are extensive walking trails and the strata has tennis courts. This is a "must see" experience.


---
April 22, 2022.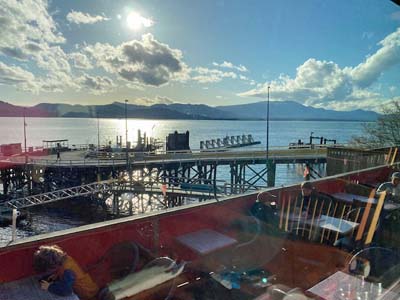 Early Spring delivers silver and pewter days...the light is still thin and clouds create that shimmer of light.

Late Spring brings with it the strong light that dances over ocean and land and brings out hats and sunglasses and awnings or umbrellas on outside decks.

At this late April time, the La Niña weather pattern is hanging onto winter...days of sleet and puffy coats mingle with flashes of real sun and soft warming and promises of shorts and flip flop weather. Fingers crossed for almost-May.

Meantime: plant the garden, hike the walking trails, catch coffees and lunches on decks with a view...sign up for sailing races...kayak out to Chocolate Beach...Spring's blossoms confetti up the roads and orchards. Yes!


---
April 19, 2022.

Beautiful new home, on water and sewer, with Harbour vistas...close to Village. Move right in!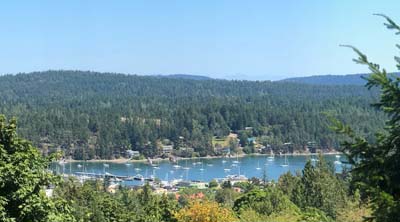 Ocean View Privacy



Close to Village and all services and amenities...can stroll to town if desired. Quiet privacy...good sun exposures...on sewer and water.

This graceful brand-new home awaits your pleasure!



Dramatic living, dream kitchen, spacious dining...master "wing"/ en-suite...guest powder room...inviting decking to expand summer living pleasures. Level entry main floor. Wood floors, custom windows, vaulted ceilings.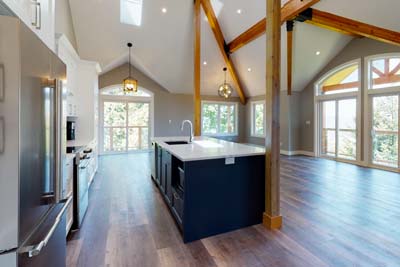 Garden level offers suite/in-law potential, or a perfect space for a professional couple working from home...great family opportunity. You decide! Separate laundry. Two bed, bath, living. Views, patio.

Property is 1.134 acres and is in natural state, awaiting your landscaping ideas. Ready to just move in & to enjoy!


---
April 15, 2022.



Travel. It's about jumping out of the predictable and catching Spring's unique restless energy.

Easter Break encourages Spring travel. Easy-peasy to arrive on Salt Spring.

Three ferries service Salt Spring, and two floatplane companies...all regularly scheduled and year round routes. Whether a day trip or a long weekend break, enjoy that special Gulf Island ambiance.

On Salt Spring? Hastings House is offering a traditional Easter Dinner. Dine with the best view on the island.

The annual Easter Arts event is taking place this year (check out Mahon Hall) and the Ganges Galleries are also showcasing their artists with Spring receptions/openings.

The wineries and cideries are offering tastings. Check out Salt Spring Cheese. The famous Saturday market is on. Hiking/walking trails are there for some forest bathing. Needing a restorative moment? Check out the spa at Hastings House. Contact Lisa at Figs & Honey. Your fave place? Share!

Sunsets at Vesuvius Beach are some of the best. Time to ponder.

We are an island and a kayak visit to Chocolate Beach is always a winner. Maybe a whale watching tour?

Maybe it's just being quietly contemplative at this special time of year. Remember the words of the Canadian poet, W.H. Davies: "A poor life this, if full of care, We have no time to stand and stare."

The invitation of Spring invites us forward.
---
April 12, 2022.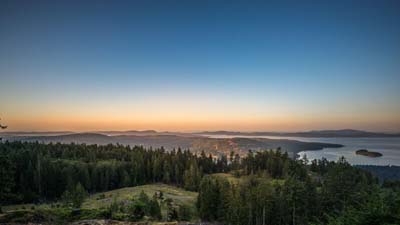 Every day shows a further unrolling of buds and blossoms into full Spring. When it's time to flower forward, the first step to fruition, Nature is in a rush. Lickety-split is the rhythm.

At this mid-month, several celebrations are in evidence, including Easter.

On Salt Spring? The annual Easter Arts event is taking place this year (check out Mahon Hall), plus galleries are opening with special seasonal receptions. These did not take place during the two years of covid closures. Time to feed the soul. Experiencing artistic inspirations does just that.

Also great to nurture the body...those several trails around the island give us beginner to climbing expertise levels...choose your rhythm and get out there. Be surprised by wildflowers, trilliums, curly lillies...and the irrepressible skunk cabbages. Vistas open up...sea, islands, mountains.

Enjoy the special seasonal menus offered by our great restaurants...dine with a view. We are surrounded by restorative beauty. Imbibe.

As April unfolds, it begins to look a lot like May...a lush month, full of Summer promises. Summer-summer is a short season...mirror that lickety-split rhythm, and hug it close. Remember your Omar Kahyyam, at this mid-April moment: the bird is on the wing.


---
April 8, 2022.

Seeking private and sunny acreages, close to all services and amenities, and yet calmly apart? Here are three gems, for your consideration.

1:



Panoramic & beautiful ocean and lake views are enjoyed from this 15.518 acre property.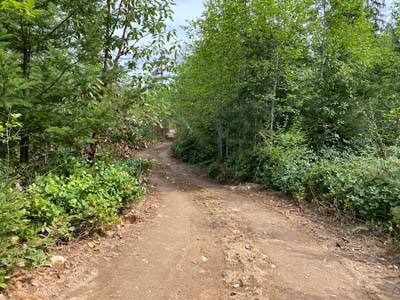 Located close to town.

One of the best ocean view options in this acreage size range.

2: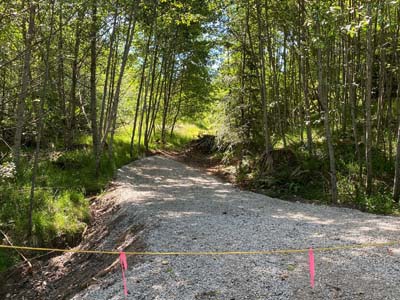 Private and sunny 22.758 acres ready for your discovery and development ideas.



Flat and arable areas here...farming in your future? Don't overlook this sunny valley.

Create your rural holding...bring your architect and walk this one soon.

To discover: turn onto Juniper from Rainbow Road. This becomes Spring Gold Way and then arrives at Trustees Trail. Turn left. The paved road leading off the cul de sac at the end of Trustees Trail is a private road, for the benefit of lots 1, 5, and 6 (Cudmore Road). This parcel is lot 5. Call me for further viewing instructions.

3:



Private and sunny 18.138 acres await your discovery.



A mix of forest, flat/arable valley areas, bluff rocky/knolly benches (terrific views!) .

Panoramic ocean/islands/mountain viewscapes from this area.

Zoned for main home, separate cottage, separate studio. This is a hidden treasure.

To discover: turn onto Juniper off Rainbow Road. This becomes Spring Gold Way. At top of Spring Gold is Trustees Trail. Turn left and the paved road leading off from cul de sac at end of Trustees begins a private road, servicing lots 1, 5, and 6 Cudmore Road.

Call me, and I will easily direct you to this acreage (lot 6).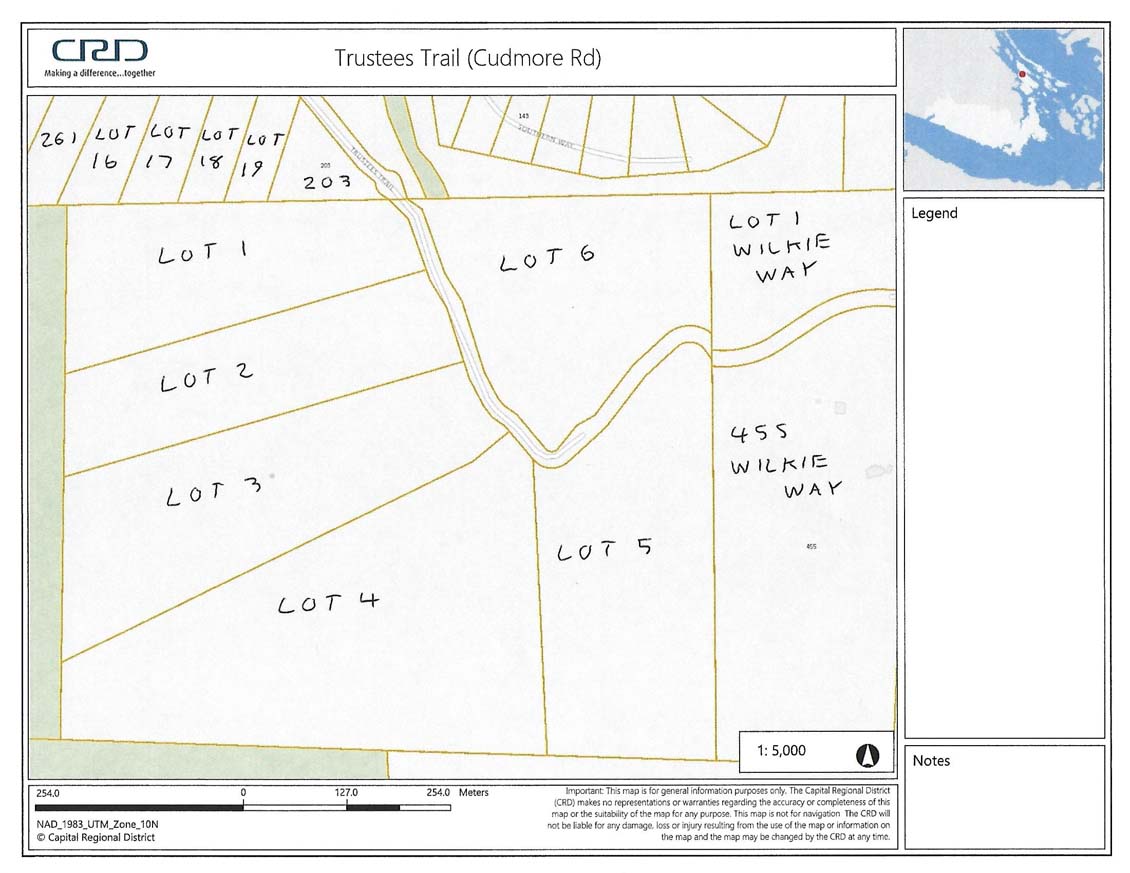 ---
April 5, 2022.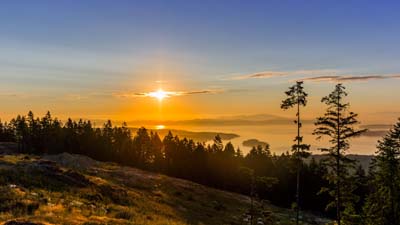 Lots of changes still underway and more coming up in real estate in B.C.

The provincial government has taken away self-regulation from the real estate industry, and has disbanded the Superintendent of Real Estate position and the Real Estate Council. The industry is now under the B.C. Financial Services Authority (BCFSA).

On March 28, 2022, the provincial government brought in Bill 12 - 2022, which will allow a cooling off period for buyers in a property transaction...a buyer would have a number of days (possibly 5) during which they could back out of a contract of purchase and sale.

This cooling off period, called Home Buyer Protection Period, will be in place by Summer.

Stay tuned to media reporting as the details of this change to contracts takes place.

There have been many changes to the Real Estate Services Act of B.C. since June, 2018. There are bound to be more. It's important to keep in the loop.

Home ownership is one of the most important financial opportunities for both a seller and a buyer.


---
April 2, 2022.

Seeking a beautifully updated H. Schubart designed waterfront home? Sunny privacy and ready to immediately enjoy...let's view!



Sophisticated living beside the sea...in prestigious Reginald Hill, at Salt Spring's special "south end". Ready to move into and to immediately enjoy.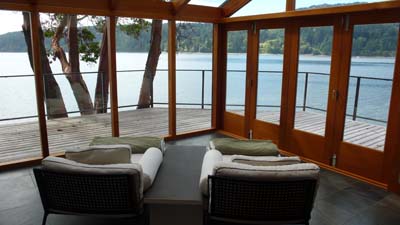 A Schubart design with a recent and very fine renovation...absolutely stunning...panoramic views of ocean/islands/mountains...sunsets to inspire. (S/SW/W exposures).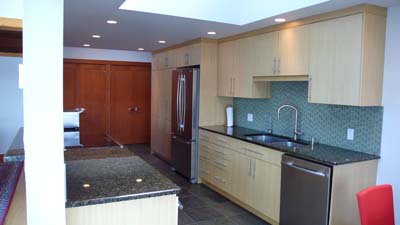 A baby point of land with further land on Reginald Hill itself. Lovely cove...perfect for a kayaker. Hike your own trails, walk to Fulford Village, close to ferry to Victoria, and just minutes to Ganges Village.



Formal entry/foyer, great room concept with vaulted ceiling, cook's dream kitchen, dining with a view, solarium poised above the cove...like living on a boat...endless views.

Guest bed/bath, plus laundry/mudroom, and master/ensuite complete the level entry main floor. Upper level offers library/gallery and ocean view bed/bath.

Easy access to private cove. Storage for kayaks. Single car garage awaiting your ideas for a dedicated separate office.

Property features new septic (Feb. 2022), new roof (Autumn 2021), and new parking area (Mar. 2022).

A beautiful home...flair!


---