Current Entries
---
May 28, 2019.

Seeking an oceanfront retreat on special Salt Spring Island? Here it is! Sunny, private, quiet, with spectacular panoramic views...sweet cottage retreat for now...build your dream later!



The definition of charming! Oceanfront Panabode log cottage with two bedrooms, and wood burning woodstove.



Beautiful ocean views featuring Russell Island (part of the Gulf Islands National Park), and Moresby Island beyond. Sunny ocean view decking.



Lovely easy care one+ acre property. Close to Fulford Village and Ferry.



Ideal weekend or summer getaway, or live year-round in a beautiful setting!


---
May 24, 2019.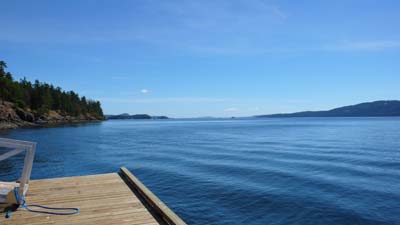 The lovely summer-summer "season" on Salt Spring Island is very beautiful...and short!

May 24th was the birthday of Queen Victoria....that is the reason for the Victoria Day holiday weekend...although the actual 24th date is no longer celebrated. It's a signal to all Canadians that summer has begun.

What was that line by the Persian poet, Omar Kayham? The bird is on the wing....

What do you want to do this summer? The message is: don't delay!

Learn to kayak or paddle board? Walk all the trails on Salt Spring? Eat gourmet salads for dinner? Be a tourist in your own hometown and visit the vineyards, cidery, craft brewery for tastings? Create a recipe book of family faves and pass along to the next generation? Cultivate a garden? Puppy sit for friends? Paint the deck? Just sit on a beach or a dock, and simply "be"?

Our daily surround is always "on"...the digital universe never sleeps.

Perhaps the allure of summer is to recapture what it was like in elementary school, when summer arrived and classes were over for what seemed like endless time. It was the gift of simply "being", a chance to be creatively idle.

So...that off button (if we dare to push it) might be the key to a restorative summer break? Hmmmm....

And your thoughts are? Always welcome!


---
May 21, 2019.

The perfect seaside home on Salt Spring Island awaits your discovery...ready to move into and to immediately enjoy...architect designed gem! A WOW, at Salt Spring's special "south end".



Sophisticated living beside the sea...in prestigious Reginald Hill, at Salt Spring's special "south end". Ready to move into and to immediately enjoy.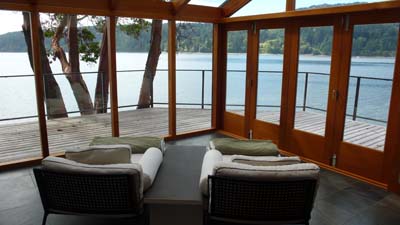 A Schubart design with a recent and very fine renovation...absolutely stunning...panoramic views of ocean/islands/mountains...sunsets to inspire. (S/SW/W exposures).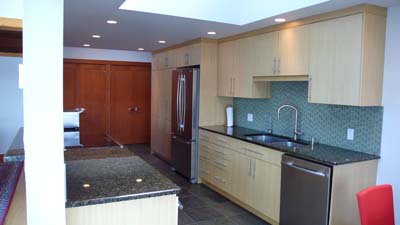 A baby point of land with further land on Reginald Hill itself. Lovely cove...perfect for a kayaker. Hike your own trails, walk to Fulford Village, close to ferry to Victoria, and just minutes to Ganges Village.



Formal entry/foyer, great room concept with vaulted ceiling, cook's dream kitchen, dining with a view, solarium poised above the cove...like living on a boat...endless views.

Guest bed/bath, plus laundry/mudroom, and master/ensuite complete the level entry main floor. Upper level offers library/gallery and ocean view bed/bath.

Separate garage, easy access to private cove, storage for kayaks.

A beautiful home...flair!


---
May 17, 2019




Across Canada, the Victoria Day holiday weekend signals the start of the summer-summer season. Salt Spring is no exception.

An annual event on this weekend is the Round Salt Spring Sailing Race...catch views of the boats from several vantage points: the start in Ganges Village, Ruckle Park, Musgrave Landing, Burgoyne Bay, Collins Road beach, Vesuvius, Arbutus beach at Southey Point, Fernwood Dock, Nose Point in Maracaibo, & home again to Ganges. (18/19th).

Weddings, sports events, gallery openings, Saturday Market, whale watching tours, cycling, kayaking, wine tastings, live music venues...&, if you're a crew member, then you are in the Round Salt Spring Sailing Race (often the dry run for the annual Swiftsure Race in Victoria...on the following weekend).

Lots to see and do and to enjoy on the long awaited Victoria Day Weekend. Summer-summer is here!


---
May 14, 2019.

Build your special home in Salt Spring's premier neighbourhood: exceptional Skywater. Call me for details!

Lot 23 : $489,000 +GST


17 Acres plus approximately 8 acres in two additional parcels as described below. The driveway to this property leaves Skywater Drive heading north through a valley between two wetlands up a southerly slope passing between two large rock outcrops to the recommended building site that overlooks a year round pond.

This parcel of land commands your attention ... sharing a X mile boundary with an expansive little used 80 acre park reserve, offering hiking / walking trails for your pleasure and total privacy. The land is partially treed with the main slope facing south west for maximum sunlight. Lot 23 could be developed into a very private retreat to enjoy with an elevated building site overlooking the year round pond and magnificent terrain .... trails, paths and waterways meander across the property and the 80 acre park reserve among large cedar and fir trees and much more, for your pleasure.

Lot 23 also enjoys the exclusive use of the Limited Common Property shown on the Property Map in yellow. This property is owned by the Skywater Strata but its exclusive use is limited to the registered owner of Lot 23.

The smaller, approximately one acre, parcel (labelled B) across from Lot 1 was used by the Developer for gravel and sandstone boulder storage. There is some gravel left and many sandstone boulders.

The larger, approximately seven acre, parcel (labelled A) on the other side of Musgrave Road is well treed with Fir, Cedar and some open spaces. The Driveway to the building site from Skywater Drive is in place.

Zoning allows for Main House; Guest Cottage; Accessory Building(s); and Agriculture Private Driveway to building site; drilled water well nearbuilding site; power and communication services to the property line Call today, for your appointment to view this totally private property.

----------------

Lot 18 : $980,000


Ocean view 14.6 acres in beautiful Skywater! Views of ocean, mountains and islands.

Zoned for main house, guest cottage, and guest studio.

Drilled well, driveway, and building site in place.

The address of your new dream home!

----------------

Lot 15 : $1,198,880


Seeking a superlative view acreage? Desiring the opportunity to create your own spectacular estate?

Here is a gem, and it's on special Salt Spring Island, in prestigious Skywater.

This private and sunny acreage enjoys pastoral areas, plus forest trails, plus a spectacular building site with views of ocean, Gulf Islands, mainland mountains, plus the majesty of Mt Baker. See forever....

The property would welcome gardens...or keep sheep...a horse. Or simply "be" on your personal estate property.

Enjoy serenity on this quiet and inspirational acreage.

----------------

Lot 14 : $1,250,000


Sunny ocean view 11+ acres in wonderful Skywater! Enjoy panoramic ocean views including Mount Baker, the Southern Gulf Islands, and the US San Juan Islands.

Drilled well in place. Zoning allows for main home, sep guest cottage, accessory buildings, and agriculture.

Many possibilities here. Come and build your dream estate!


---
May 11, 2019.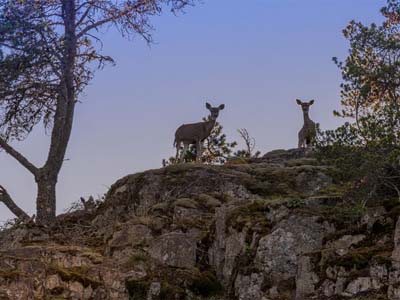 Salt Spring, like all of the Gulf Islands, enjoys many park and ecological reserves, green spaces, all offering hiking/walking trails to explore.

All the Gulf Islands, including Salt Spring, are part of the provincial government's Islands Trust jurisdiction. Created in 1974, "to preserve and protect" the environmental beauties of the Gulf Islands, for the benefit of all B.C. residents, the Trust is the form of governance on the islands.

Like to walk in nature ("forest breathing" is restorative)? Hiking is essential to you? Choose your trail system, from easy to aggressive, and go. Pick up the Adventure Map at the Visitors Centre and discover some of the trails.

Mt Erskine, Channel Ridge, Burgoyne, Ruckle, Tuam are just a few of the trail systems for your pleasure. Salt Spring encourages a lifestyle that includes movement...a good antidote to the virtual reality world?

Meet up with the Trail and Nature Club. Be inspired by the viewscapes you will discover along the way. Breathe.

Out of practice? A walk starts with a single step...go from there.

The plus? On the doorstep of major centres and yet magically apart, Salt Spring smiles hello.


---
May 8, 2019.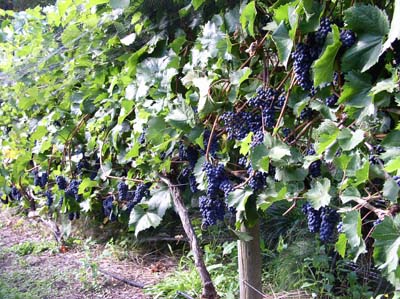 Salt Spring enjoys the same micro-climate experienced on all of the Southern Gulf Islands.

Called "cool Mediterranean", it supports vineyards (wineries), olive groves, orchards (cideries), and the many organic farm holdings (including the Salt Spring Cheese producer).

The Saturday Market and the Tuesday Farmers Market showcase the agricultural community's endeavours. Farmgate stands (all on the honour system) invite one to choose fresh produce. Our amazing restaurants choose to shop local whenever possible.

Whether you are a visitor or you are lucky enough to live here, Salt Spring shares its healthy lifestyle...and yes, that involves fresh food. The 10K diet is alive and well on Salt Spring Island.

More info? Call me!


---
May 5, 2019.



A sea voyage is a restorative way to travel...lucky Salt Springers have a choice of three different B.C. Ferry routes to get them to here and there.

Fulford Harbour to Swartz Bay puts one close to Sidney and mere minutes to Victoria. Vesuvius to Crofton puts one close to Duncan and the Cowichan Valley. (A short drive expands one's adventure to include Nanaimo, Parksville/Qualicum and Courtney/Comox). The Long Harbour to Tsswassan route puts one into Vancouver/Lower Mainland.

The other favourite way to travel is by regular sked floatplane service: to Vancouver Airport or to Downtown Vancouver (via Harbour Air or Seair).

It's easy to get to other places, via these regular year-round scheduled means, which is why Salt Spring offers so much as a destination lifestyle choice.

Apart, yes...but also wonderfully connected. More info? Call me!


---
May 3, 2019.

Stylish Townhome, close to Harbour, and to all of seaside Ganges alluring amenities. Ready to enjoy!



Here's a premier Townhome opportunity on special Salt Spring Island. This spacious floorplan offers the charm of a single family home. Design flair and quality construction, here.



Welcoming entry-foyer, gallery hall leading to a super great room (spacious living, entertainment dining, lovely kitchen), plus guest powder room, and garage access...also easy access to private and sunny garden (expands summer living pleasures).



Upper level enjoys large master with ensuite and ocean view balcony off. Guest bedroom and full bath.

This "end unit" enjoys visual space and privacy.



Close to all of Ganges services and amenities, to marina, to golf...to floatplane schedules to Vancouver. Enjoy restaurants, galleries, close to indoor pool.

This beauty is in Salt Spring's premier Townhome opportunity: Bayside. Let's view!


---