Current Entries
---
April 27, 2019.

Always dreamed of owning your own private island? Here is a beauty, awaiting your discovery and enjoyment. Privacy without isolation...a winner!



Seeking the very best in oceanfront pleasure? Here it is...your own private island.



Walk your own trails, welcome guests to an alluring seaside cottage, create in a seaside studio/workshop, enjoy an authentic rural cottage-home (feature fireplace, spacious living, vista dining, country kitchen with breakfast area, office or second bedroom, full bath, art gallery nook...with an aerie master bedroom/dressing/bath)...easy access out to expansive decking...expand those summer living pleasures!



Viewscapes of ocean, islands, mountains...to inspire the soul. Several private bays and coves...lovely ocean-side decking options for east/south/west sunshine.

Terrific dock...plus second dock offshore.



Arrive...stay...perfect as a seasonal retreat or as a year-round lifestyle. Totally private and "apart"...yet not isolated. Close to amenities that are also important to one. On community water. Easy to arrive here...easy to enjoy.

Call me for more information. Exclusive listing. 72 hr notice.

A definite WOW!


---
April 24, 2019.

Super investment! Two adjacent waterfront acreages...approximately 450 feet of waterfront, each parcel. Sunny (S/SW) exposures, beautiful views, shared boat launch, walk for miles on great beach, at low tide...connected to power. Privacy. Beauty, everywhere you look.



Wonderful oceanfront property on special Salt Spring Island invites you!



6.94 acres with approximately 450 ft of oceanfront, with lovely beach and superb panoramic viewscape. Enjoy nature at its best, sunny exposures, rural privacy, potential building site prepared, services to lot line. Share in a boat launch and park area.



Close to walking/hiking trails ecological reserve, parkland. Zoning is main home, guest cottage.



In the heart of magnificent boating, fishing, diving waters of the Canadian Southern Gulf Islands. Road access, situated in the island's tranquil "south end", about 20 minutes drive from Fulford. Beauty surrounds!

Call for more info and view this delightful and parcel soon.



Beautiful oceanfront 6.5 acres on Salt Spring's tranquil "south end" awaits!



Lovely beach, panorama vista, sunny exposures, nicely treed, rural privacy. Shared boast launch (only 7 owners of freehold strata-land share) and spacious parkland.



Close to hiking/walking trails, meander through ecological reserve and park in drive along Mountain Road to your property with potential building site prepared and services to lot line.



Approximately 20 minutes drive to Fulford village & ferry to Victoria, or launch your run-about to Sidney or Ganges. In the heart of the renowned boating waters of Canadian Gulf Islands. Delight in nature! Build your island dream here! Zoning is main home and guest cottage.

Contact Li for more info & to view.


---
April 22, 2019.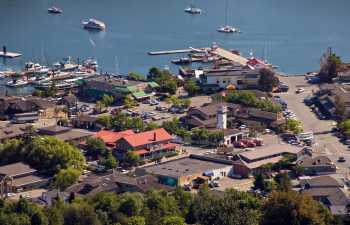 Earth Day!

Join the volunteers for the Chamber sponsored Ganges Clean-Up Day. If you are on Salt Spring today, your help is needed.

Sweeping, painting, polishing, trimming, weeding...volunteers needed.

There is an authentic community spirit on Salt Spring Island. Volunteers create and maintain so many things that the island enjoys: ArtSpring, indoor pool, library, pathways creation, food bank, copper kettle support, and yes, Earth Day clean-up.

Join in. And thank you to the businesses supplying brooms and garbage bags and coffee and garbage pick-up and...wow! Great island, great community...let's clean up!


---
April 18, 2019.



Spring cleaning. It's a signal that we want to wake up from winter's hibernation invitation.

First steps: cull clothing not worn in past two years. Clean windows (inside & out). Clean carpets. Power wash patios and front entrance porches. Open curtains and blinds...let light in. Open doors and windows and let fresh air in.

Wow...big difference and signals authentic Spring has arrived. Clean and Fresh are the guiding words.

Next steps? Consider the garden...weeding and replanting. A little pruning. Pots on the deck replanted?

Spring's clearer light makes us want to clean up our spaces.

Need a little help? Call a service & let them help you out.

Ahhh...all done. That means you now have time...time to simply enjoy the segue to late Spring/early Summer. Maybe a little kayaking in your life? Chocolate Beach awaits your discovery.


---
April 15, 2019.

Seeking a unique investment opportunity on special Salt Spring Island? Cannot repeat this zoning. Can create individual strata titles for each unit and sell independently...or, continue the seller's busy and profitable vacation rental usage. Across from the Harbour, close to all Ganges amenities, with mesmerizing views. A WOW!



Seeking an investment opportunity in Ganges Village, with exceptional ocean and islands views?



This sunny and private property is situated at the edge of Ganges Village...walk to restaurants, galleries, to Library, to indoor pool, to all services...everything at your doorstep, for a pleasing lifestyle in the 21st Century.

Keep your boat at nearby marinas. Walk to floatplane docks.



Seven beautiful and separate suites, all with private balconies or patios, with view. Fenced parking. Continue to enjoy the vacation rental aspects or sell the units as individual strata resort opportunities. The penthouse plus six other units all have separate entrances, off the parking area. On community water and sewer; easy-care landscaping.



Tucked away, not immediately visible from street address, yet very much a part of Salt Spring's Ganges Village allure.

Unique zoning.

48 hour notice for viewings.

More information? Call me!


---
April 11, 2019.

Here are two excellent opportunities for a B&B home occupation...good repeat business. Easy to return to family use...B&B accommodations are separately sited from owner occupied areas. One is waterfront and the other a part of a delectable rural valley. Your new lifestyle adventure awaits.



Seeking a stylish country home, in a pleasing rural valley, mere minutes to all services/amenities in Ganges Village? Ready for you to move in and to enjoy the Salt Spring lifestyle?



Here is the very best pastoral property, ready for your discovery and enjoyment.



Dramatic great room concept: spacious living, feature stone fireplace, entertainment dining, cook's dream kitchen...easy access to patio areas...large mudroom/laundry area, formal entry/foyer, private master/ensuite, guest bed and full bath.



This floorplan would be highly suitable for a professional couple working from home.

Lovely valley and mountain views...all day sun exposures, sunset vistas. The plus? Double garage, plus garden delights (including feature pond), orchard, fenced veggie garden, outbuildings.

Great rural neighbourhood...be a part of this special area.

Let's view today!



Located on the shore of Fulford Harbour, this prime beach front property features a private, peaceful, rural setting providing a front door seat to the sights and sounds of the sea.



Eleven steps to our shell-laden beach puts beach combing, crabbing, kayaking and seasonal swimming at your front door. There is summer moorage potential via a mooring buoy.



The star filled sky, exquisite sunrises, moonlight glistening and the ever changing seascapes are to be enjoyed through-out the seasons.



Large decks surrounding the house provide ample opportunity to enjoy outdoor living in the moderate climate of Salt Spring. Oceanside hot tub with a view!

This lovely beachside home offers 4 bedrooms. Three bedrooms feature an ensuite, the kitchen with oversized windows offers a great view with a walk-in pantry, and the extensive glass across the front of the house provides great all season light. It is ideal for extended family accommodation, or entertaining visitors and friends.

The layout of this house with large rooms makes it very attractive for the creative mind to adapt the rooms for various uses such as a media room, studio/office, games room etc.

There is a separate 1 bedroom suite on the upper floor featuring its own private deck.

Property is easy care, with naturalized attractive landscaping, featuring a year round running creek. Water sources keep landscaping lush and green year round.

This home would easily adapt to accommodate a home studio business, wellness studio or B&B. Current owners are presently operating a B&B with consistent success. Very close to the Fulford Ferry for trips to Sidney/Victoria, only 1.3 km. from the Fulford/Ganges Road.

See Li soon for more information. Appointments to view are preferred, as owner does a popular B&B business, here.


---
April 8, 2019.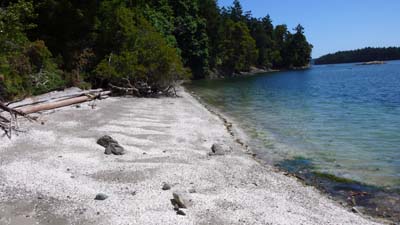 Salt Spring is truly in Spring mode.

Every day more flowering forward takes place: orchards in blossom, camellia plants, bushes, daffodils, tulips...Maple leaves daily unfurl a little more...magnolia trees offer their beauty. We live on an Island that inspires through natural beauty.

The Saturday Market in the Park is underway...the Easter Art Show at Mahon Hall starts on the 18th (over 50 artists are represented...don't miss this annual gem)...the Chamber sponsored Ganges Clean-Up is scheduled for Earth Day (April 22)...and the beaches, the trails, the parks welcome us all to get out and about.

Seeking a retreat with flair? Visit Salt Spring! Looking for a real estate investment on this beautiful Gulf Island? Call me! My motivation is your successful outcome.

April showcases the transition from early Spring to early Summer. On one of those pre-summer days, catch a coffee/goodie or a lunch/dinner on a patio or deck: TJ Beans, Treehouse Cafe, Switchboard Cafe (formerly Cafe Talia), Barb's Bakery, Auntie Pesto, Rock Salt, Salt Spring Inn, Moby's, Seaside, Pasta Fresca, Fernwood Cafe, Twig & Buoy, Piccolo's, Woodley's, Penny's on the Green, and...your choice is? Share!

Lucky islanders...visitors and residents. Enjoy!


---
April 5, 2019.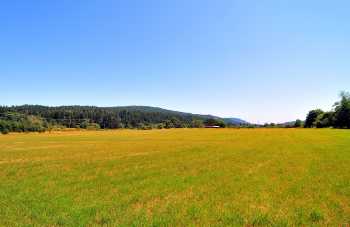 A recent statistic: youth seriously suffer from depression and anxiety. Suicides among youth are an issue.

What is the effect on young people when politicians consistently appear on national networks and say that we are all doomed (within 12 years), if we don't address climate change?

The sense of negativity in all media may have outcomes...you know, that "unexpected consequences" thing.

If one looks at the history of homo sapiens (that's us), then it becomes clear that creativity ends up solving issues. We seem to be wired as solutions based entities.

Why are the media voices chanting that climate change is the existential threat of our age, and putting time limits on how long we've got, before damage is irreversible? Why are they not offering suggestions for creative solutions?

What about global science fairs with huge money prizes for winning ideas? Why are local schools not given serious dollars to encourage scientific responses? If politicians and media are serious, they would be offering and promoting such opportunities. What about the billionaire class...remember Andrew Carnegie? He set up libraries around the world...he was promoting knowledge and possibility. In his day, he was one of the richest men in the world. So what is Amazon's founder offering to youth?

Fear for fear's sake is always a dead-end. It prohibits creative and solutions based outcomes. If leaders and media constantly tell an eight year old that we only have 12 years left for life as we know it, then are they to blame for ensuing mental health/behavioural issues? Nothing good ever comes from stepping out of a negative.

And your thoughts are?

Always welcome!


---
April 2, 2019.

Sophisticated waterfront home, on Salt Spring's special "south end". Be inspired here!



Sophisticated living beside the sea...in prestigious Reginald Hill, at Salt Spring's special "south end". Ready to move into and to immediately enjoy.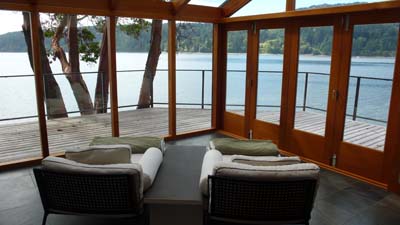 A Schubart design with a recent and very fine renovation...absolutely stunning...panoramic views of ocean/islands/mountains...sunsets to inspire. (S/SW/W exposures).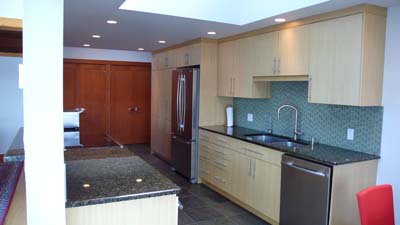 A baby point of land with further land on Reginald Hill itself. Lovely cove...perfect for a kayaker. Hike your own trails, walk to Fulford Village, close to ferry to Victoria, and just minutes to Ganges Village.



Formal entry/foyer, great room concept with vaulted ceiling, cook's dream kitchen, dining with a view, solarium poised above the cove...like living on a boat...endless views.

Guest bed/bath, plus laundry/mudroom, and master/ensuite complete the level entry main floor. Upper level offers library/gallery and ocean view bed/bath.

Separate garage, easy access to private cove, storage for kayaks.


---