Current Entries
---
December 30, 2018.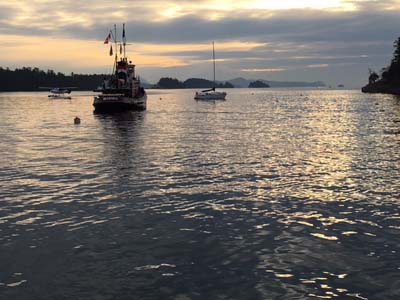 The Scottish tradition of Hogmanay is an important New Year's Eve celebration.

Houses have to be clean, everything "old" (meaning Christmas and seasonal decorations) is out and the "new" is in readiness for the New Year.

A "first foot" is usually designated to be the first entry into a home, after the midnight moment...a dark haired man, with a gift for the house, is preferred.

Music, dancing, feasting, story-telling, and that mix of Celtic melancholy (thinking of those departed) and enthusiasm (welcoming the New Year) is present. Auld Lang Syne is a Scottish poem by Robert Burns...think about the words...rue and pleasure in one song.

New Year's Eve is a major Scottish celebration, around the world...a tradition maintained by many of Scottish descent.

2019 awaits, a time to honour that important sense of gratitude and a time to welcome new opportunities.

January is the name of an ancient Roman god...with two faces...one looking back and one facing forward. Always best to be looking ahead....

Wishing you a very Happy New Year!


---
December 27, 2018.

The perfect seaside retreat opportunity...and it's on special Salt Spring Island! Come discover.....



The definition of charming! Oceanfront Panabode log cottage with two bedrooms, and wood burning woodstove.



Beautiful ocean views featuring Russell Island (part of the Gulf Islands National Park), and Moresby Island beyond. Sunny ocean view decking.



Lovely easy care one+ acre property. Close to Fulford Village and Ferry.



Ideal weekend or summer getaway, or live year-round in a beautiful setting!


---
December 22, 2018.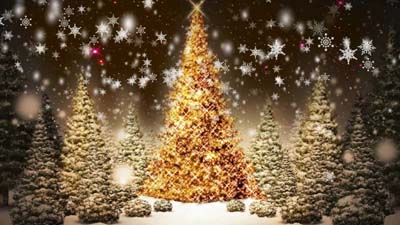 The English tradition of the 12 Days of Christmas begins on Christmas Eve (December 24) and celebrates through to January 6 (Twelfth Night).

Many who follow the 12 Days tradition put up their Christmas Tree on the 24th and take it down on January 6. Special menus, baking seasonal treats, family and friends get-togethers...every family has their own personal traditions.

The French tradition of Reveillon is celebrated on Christmas Eve. Special menus, often a Yule Log cake...sharing of gifts...a special time for family and friends to enjoy their heritage.

Canada is a bilingual country, with two founding traditions...English and French.

This is a season of light and joy and inspiration...of traditions old and new...of memory and of forward thinking.

It's not for nothing that we are almost at January, and that month's name is an homage to an ancient Roman deity...Janus, of two faces, one looking back and one looking forward.

Regardless of our own traditions, let us remember to light candles this Christmas-tide: for joy, for remembrance, for love, for sharing.

Contemplate calm...and peace.

Celebrate.


---
December 18, 2018.

Sophisticated seaside home...in prestigious Reginald Hill on Salt Spring Island. A WOW!



Sophisticated living beside the sea...in prestigious Reginald Hill, at Salt Spring's special "south end". Ready to move into and to immediately enjoy.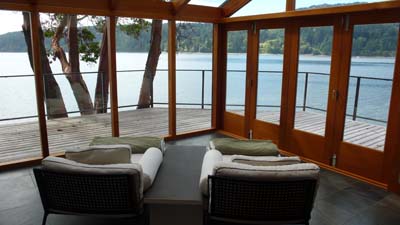 A Schubart design with a recent and very fine renovation...absolutely stunning...panoramic views of ocean/islands/mountains...sunsets to inspire. (S/SW/W exposures).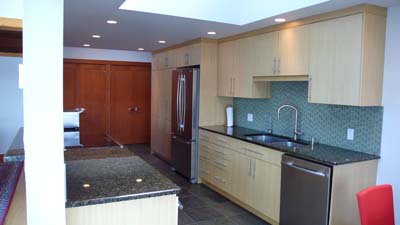 A baby point of land with further land on Reginald Hill itself. Lovely cove...perfect for a kayaker. Hike your own trails, walk to Fulford Village, close to ferry to Victoria, and just minutes to Ganges Village.



Formal entry/foyer, great room concept with vaulted ceiling, cook's dream kitchen, dining with a view, solarium poised above the cove...like living on a boat...endless views.

Guest bed/bath, plus laundry/mudroom, and master/ensuite complete the level entry main floor. Upper level offers library/gallery and ocean view bed/bath.

Separate garage, easy access to private cove, storage for kayaks.

A beautiful home...flair!


---
December 15, 2018.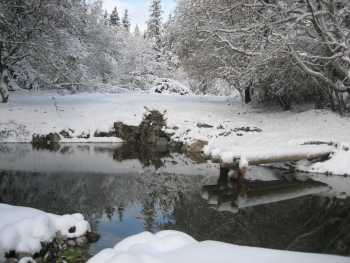 It's important to pay homage to traditions...they cement our experiences from year to year and link our various timelines to where we find ourselves now.

The only constant in life is change.

It's good to remember those who have been in our lives, along with those who are still with us in the here and now...while leaving space for those who are yet to appear.

Year end is also a good time to think about change. 2018 may turn out to be one of those pivotal shift years (like 1968)...recognized later as having been a key change time.

Better make sure we are all up to speed on the "cryptocosmos" world. Initially, Google and all its search engine competitors were about just that...searching for information. Consumers had myriad passwords. Hackers easily accessed consumer information. Familiarity with the online world meant it became consumer accepted.

A new book (Life After Google) discusses the next internet model. It will be about transactional security...a consumer will only need one password and the Internet medium will be secure.

Hmmm.... Will this imply control? If so, by whom?

Crypto-currency may be the new norm under a transaction based secure platform.

The winter "fallow field" moment is a short timeframe in which to discover our near future.

In change lies opportunity.


---
December 12, 2018.



Salt Spring and the Southern Gulf Islands enjoy a micro-climate known as "cool Mediterranean".

It is rare that the Islands experience sustained snow or cold arctic weather fronts...if it does snow during the winter months, it doesn't last long...and locals take lots of photos!

Winter is a season of "pause" on the Islands. Those in the agricultural world can take time to enjoy their land, in this moment between planting and harvest. Those who rely on tourism to support their business endeavours can take some time for themselves.

The "pause" is a time to reflect and to plan...to practice the art of gratitude...to learn from experiences.

Do a little beachcombing at Fernwood at low tide. Walk Ruckle Park's seaside trail. Try the swings at Drummond Children's Park. Enjoy the vista from Vesuvius Beach. Let "forest breathing" do its magic.

December is also a time to re-explore our family traditions, to celebrate seasonal delights, to enjoy where we are right now...and to invite those who find themselves alone to be a part of our celebrations. Music, theatre, lights, decorations, special foods, craft fairs, parades, finding that special gift for that special someone, supporting food banks and angel tree giftings...it's all a part of the December busy season.

It is dark now by 4:15, so keep a fire in the hearth, light candles, be a part of "Light Up", and treat yourself to that moment of winter calm.

A season of Joy and Peace...two words to fulfill this December.


---
December 9, 2018.

Dreaming of building your own home? Seeking an exceptional property to match your vision? Here it is...at beautiful Narrows West. Both ocean view and oceanfront acreages to inspire. Sunny privacy awaits your pleasure.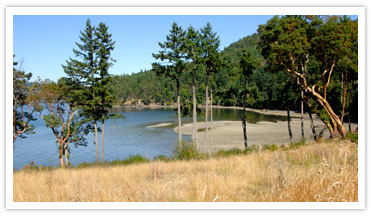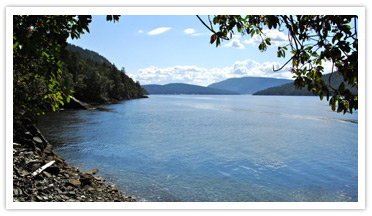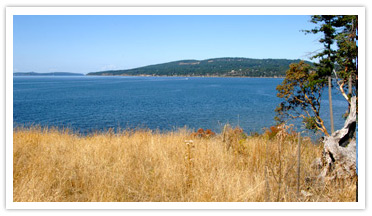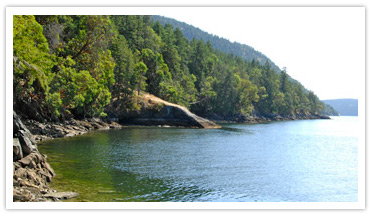 ---
December 5, 2018.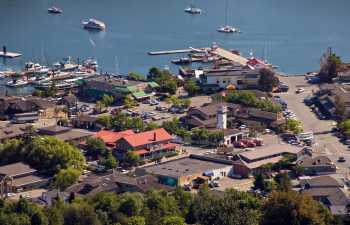 Some Shop Local special places, for gifts or gift certificates, on Salt Spring Island:

Salty Shop

West of the Moon

Home Hardware

Black Sheep Books

Frankly Scarlett

Mouat's Clothing

Off the Waterfront Gallery

Salt Spring Books

Thrive

Treasures of the Heart

Ganges Stationery

Salt

Mondo Trading

POD

Rainbow Road Trading

OMG

Gallery 8

Steffich Fine Art

Twang & Pearl

Jill Louise Campbell Gallery

Salt Spring Gallery of Fine Art

OutSpokin Bikes

PharmaSave

Treehouse Cafe

Barb's Bakery

Rock Salt Cafe

Harlan's Chocolates & Gelato

Love My Kitchen

Twig & Buoy

Piccolo's

Fernwood Cafe

Salt Spring Inn

Auntie Pesto's

Moby's

Harbour Centre Shops

Axe & Reel

BoHo (Bohemia Consignment)

Choices

Apple Photo

Jana's Bakeshop

Venter Gallery

Fault Line Gallery

Cafe Talia

TJ Beans

Salt Spring Soapworks

Foxglove Nursery

Garry Oaks Vineyard

Windsor Plywood

North End Fitness

Dragonfly Art Supply

Bumper to Bumper

Whiskers Pet Store & Supplies

Embe Bakery

Mercantile

Hastings House Bistro

Woodley's

B'nurtured Food Cart

WinterCraft

Ulrike Benner Studio Gallery

Ganges Adventure Company

Martinus (gems)

Island Variety Shop

Thrifty's

Country Grocer

Spa by Lenice

Bubble & Squeak

The Wardrobe

...and....

Shop Local maintains the viability of the Salt Spring Island community. Every dollar spent on Salt Spring filters through all layers of the Island's lifestyle.

Looking for gifts for those on your holiday list? Whether something uniquely right or a gift certificate for an item or for a treat at a restaurant or coffee stop, there is an exciting array to please all tastes and ages.

And, for the person who truly does have everything, why not choose an "angel tree" card and buy a gift for another in their name, or a food bank delivery in their name...or Copper Kettle.

So many ways to gift with that "local" voice/local outcome!

And your suggestions are? Always welcome!


---
December 3, 2018.

Harbour view premier Townhome welcomes you home to your next adventure!



Seeking the very best of a Townhome lifestyle, with serene garden and dramatic Harbour views, and many custom features? Enjoy this light-filled and fine designed home...ready to just move into.



Offering three bed/three bath, open plan living/dining, super kitchen, deck and patio spaces to savour all day sun.



Walk to Ganges Villages, keep your boat at nearby Marina, close to restaurants, galleries, parks...golf, indoor pool are close by.



City convenience and style with rural ambiance and charm...a perfect lifestyle choice.

Easy to view this gem...call for appointment to discover your next adventure...you are home.


---