Current Entries
---
February 24, 2019.

Superlative opportunity to own a premier holding in Ganges Village...seven prime condo style units...the stylish penthouse offers a dream opportunity. Continue the successful current vacation rental option or go forward with a strata concept and sell the individual units. Great investment, either way.



Seeking an investment opportunity in Ganges Village, with exceptional ocean and islands views?



This sunny and private property is situated at the edge of Ganges Village...walk to restaurants, galleries, to Library, to indoor pool, to all services...everything at your doorstep, for a pleasing lifestyle in the 21st Century.

Keep your boat at nearby marinas. Walk to floatplane docks.



Seven beautiful and separate suites, all with private balconies or patios, with view. Fenced parking. Continue to enjoy the vacation rental aspects or sell the units as individual strata resort opportunities. The penthouse plus six other units all have separate entrances, off the parking area. On community water and sewer; easy-care landscaping.



Tucked away, not immediately visible from street address, yet very much a part of Salt Spring's Ganges Village allure.

Unique zoning.

48 hour notice for viewings.

More information? Call me!


---
February 21, 2019.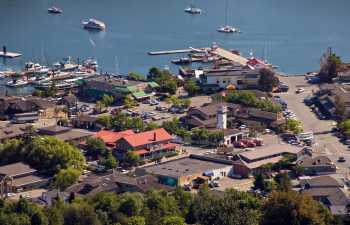 A dilemma in all cities and towns is the empty storefront syndrome.

Salt Spring's Ganges Village is not immune to this issue.

Victoria, Duncan, Nanaimo, Parksville, Qualicum, Port Alberni, Courtenay, Campbell River...Vancouver Island towns and cities that once enjoyed busy downtowns, with busy shopping centres, are speckled with empty stores.

Yes, online shopping is a culprit.

At the same time, there is a lack of affordable housing/work rental accommodation in all communities.

Although Vancouver Island centres are municipalities, and Salt Spring is under the Islands Trust jurisdiction, the problem is the same: a lack of leadership by elected civic officials in seeking sustainable alternatives.

A proactive connection between commercial landlords (who need rental income) and civic elected representatives (under pressure to create affordable housing options) could benefit all communities.

Why not work to have empty storefronts reconfigured as live/work spaces...artists and artisans would welcome this. Upper level office spaces (also empty as online work options make "downtown offices" a thing of the past) could be recreated as rental apartments. This would allow people to live downtown and this may help with the day face and the alternative night problems in most town centres...a taking back of the core town of any community requires people living in the core.

There are very serious societal issues facing us and homelessness is only the obvious face of the problem.

On Salt Spring, the Trust early on had seen Ganges Village as the central core of the Island. The trustees and planners need to meet with landlords and to work to recreate a welcoming downtown core.

Live/work useage in vacant storefronts...rental apartments in upper levels of centres...these are easy "fixes".

A solution to the Salt Spring water moratorium (in place since 2015) will also allow construction of already approved affordable housing projects...a volunteer water board should not be allowed to create an artificial issue: the problem with water on Salt Spring is one of capture and distribution. The CRD, in our non-municipal form of governance, needs to take on this water board self-created difficulty...there is a solution. The lack of a laundromat on Salt Spring is another example of the outcome of the current volunteer water board's moratorium.

As Saltspringers, it's important to insist that the Trust and the CRD fulfill their civic duty in making sure that Ganges Village truly is the heart of the Island. The post-Internet world requires new solutions. And your thoughts are? Always welcome.


---
February 17, 2019.

Seeking a vibrant business opportunity, with room to grow? Here's an option, where you own the building and the business is set up to offer a turnkey success).



Popular restaurant in the heart of Seaside Ganges with award winning European cuisine & fine wines in an intimate setting inside a charming building.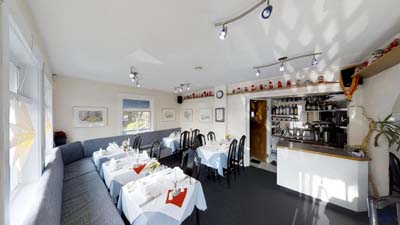 Price includes business, building and land.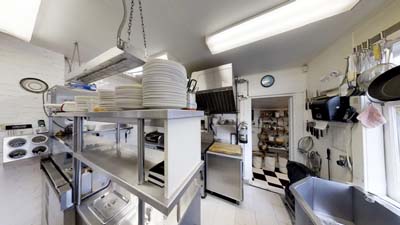 Summer patio. Open for dinner only. Established clientele.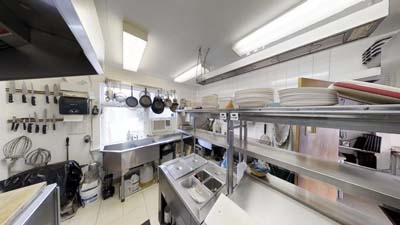 Do NOT disturb customers or staff. 48 hour notice required for all showings.

See Li for appts to view & more information.


---
February 13, 2019.

Seeking a new home on Salt Spring Island? Here are two excellent possibilities...brand new...great neighbourhood...ready for you to enjoy!



Opportunity!



A new home, purpose designed for this lovely small acreage (lot 22, Spring Gold Way). Views over St Mary Lake, Salt Spring fields and forest, towards the dramatic Lower Mainland mountains.



Sunny exposures (e/s/w). Excellent drilled well, new septic, park reserve on one side-line for privacy...paved road to your private driveway. Mainly level, easy to landscape/garden to your wishes.



3 bed / 3 bath, dramatic living, stone fireplace, entertainment dining, great kitchen (appliance package), sep. laundry, attached double garage. A Wow! Close to all of Ganges Village amenities (schools, indoor pool, shopping, galleries, library, ArtSpring theatre centre, restaurants and also to golf & marinas...also close to hospital). Close to park hiking/walking trails.

Sleek design, lovely finishes,ready to enjoy!



Check this one out....a definite "best buy".



Wow! Ocean, islands, mountain viewscapes from this dramatic small acreage.



Sunny (e/s/w) exposures, sunset vistas in summer season, gently sloping land with level areas...arable, easy to landscape / garden to your desire.



Close to Ganges Village and all services / amenities (banks, schools, restaurants, theatre (ArtSpring), indoor pool, galleries, library, and to golf and to marinas). Close to hospital. Hiking/walking trails at your doorstep.



Step-in ready, brand new purpose built home.

Check this out...rare to find new construction for sale on Salt Spring.


---
February 10, 2019.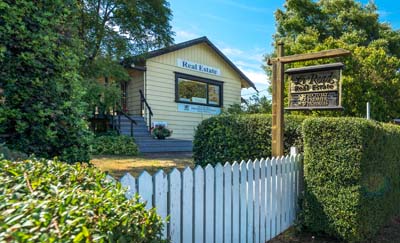 There are many changes currently underway in how real estate is conducted...reflecting overall changes to all businesses in this post-internet world.

Raw data is not information... statistics need surround sound to give them substance...they need a point of view. Information needs interpretation to be meaningful. This interpretive function may be the key to a realtor's role, in ongoing property transactions.

The search capability of the early internet meant a potential property consumer could do a lot of early area background inquiring: schools, neighbourhoods, sports and entertainment facilities, transit options, weather, and so on. The MLS allowed a consumer to seek listings available in an area of interest. Boards (the portal for a realtor to put their listings on the geographic MLS system) tried to control that MLS information, under the guise of protecting privacy, but this is no longer possible. New company models have also explored new commission formats.

Both Zillow and RedFin are now entering Canada, and the previous control by CREA (Canadian Real Estate Association) of the MLS system has been erased (challenged in a long court case under Competition Act). "Everything" will now be searchable and the role of a realtor/traditional real estate company models will subsequently be changed forever. The changes to the Real Estate Services Act of B.C., in June 2018, are furthering shifts in a realtor's purpose.

The point of all information is to inform the consumer. Back to that concept of meaningful: how will a consumer know how to judge raw data? Real estate is not the same as buying a car, or booking a holiday, or buying furniture online. Raw data is only a beginning of the process, and it saves time (the scarce commodity in our "always on" world), but it does not give undertone. Real estate has an emotional component to consumer choices...raw data does not express emotional quotients. Real estate offerings are highly personal...one is buying a home and not a house. How to bring meaningful information, in a searchable format, on these intangibles?

Enter the real estate interpreter: it may be, though, that this interpretation will be offered in a zoom or webinar format, and not face to face in an office. An experiential process is possible...AI can be expanded to offer more than statistical data....

In change lies opportunity.

Welcome your thoughts on the changing role of real estate sales and realtors. What is it that you are seeking, in an online real estate search?


---
February 6, 2019.

Dreaming of your own private island estate? Here it is...privacy without isolation. Ready to call your own!



Seeking the very best in oceanfront pleasure? Here it is...your own private island.



Walk your own trails, welcome guests to an alluring seaside cottage, create in a seaside studio/workshop, enjoy an authentic rural cottage-home (feature fireplace, spacious living, vista dining, country kitchen with breakfast area, office or second bedroom, full bath, art gallery nook...with an aerie master bedroom/dressing/bath)...easy access out to expansive decking...expand those summer living pleasures!



Viewscapes of ocean, islands, mountains...to inspire the soul. Several private bays and coves...lovely ocean-side decking options for east/south/west sunshine.

Terrific dock...plus second dock offshore.



Arrive...stay...perfect as a seasonal retreat or as a year-round lifestyle. Totally private and "apart"...yet not isolated. Close to amenities that are also important to one. On community water. Easy to arrive here...easy to enjoy.

Call me for more information. Exclusive listing. 72 hr notice.

A definite WOW!


---
February 2, 2019.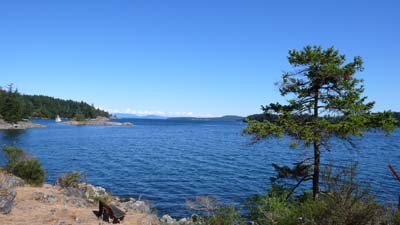 The Salish Sea...the historic First Nations name for our Georgia Strait, Haro Strait, Juan de Fuca Strait maritime regions...offers some of the best protected boating waters in the world.

Salt Spring Island and the Gulf Islands swim enticingly in this Salish Sea area. Many welcoming coves and bays, easy access marinas, and inspiring sea life (whales, sea lions, seals) that share this inviting ocean world...to sail, to kayak, to boat through these waters is a gift.

There are many calm days, whispering the allure of later Spring, that pop up in February. February is that bridge between seasons in our softer micro-climate.

Time to meander a beach, walk a trail, gaze at a panoramic view, kayak to a nearby cove...time to wake out of winter's hibernation mode.

Is this the year you decide on an electric bike for some Island transportation? Or get serious about a yoga routine? Or try that hiking trail? Or join that running group?

Moving around in this beautiful Salish Sea area is the key. February says: go for it!


---