Current Entries
---
April 27, 2018.

Seeking your own private preserve? Here is a sunny 70+ acre gem, with ocean views, hiking trails, forest and meadow, pond. Create your estate!



Looking for sunny acreage with huge potential? Here it is, and it's located at Salt Spring Island's special "south end".



Access via driveway off paved road, through premier Skywater. Power to the lot line. Drilled well in place.



This approximately 74+ acres enjoys all day/year round sun exposures (e/s/w), and also enjoys forested privacy (myriad hiking/walking trails on your own property), plus natural "meadow" areas. Large "baby lake" pond in one area of this land, and beautiful and serene views of ocean and mountains from another area of this fine holding.



Zoned for main home, guest cottage, studio...this gem has arable opportunities. Horses? Sheep? You decide.

Approximately 12 minutes to Fulford Village and 30 minutes to Ganges Village...close, and yet wonderfully "apart".

An authentic estate style property investment, awaiting your development ideas. Call me today, for your appointment to view.


---
April 22, 2018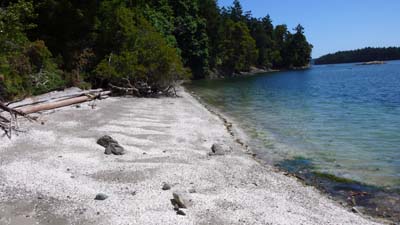 Salt Spring is famous as an authentic artists community...galleries in Ganges Village and also several studios around the island, open to visitors.

Painters, sculptors, fabric artists...musicians...actors, dancers...writers...ceramic artisans...an eclectic and talented group of artistic expressions, all calling Salt Spring "home".

The beauty of the Island, preserved by the Islands Trust (in place since 1974), also attracts hikers, walkers, cyclists, climbers, kayakers, sailors. The natural world welcomes one. Trails abound. Coves and bays invite. The air revives.

There are many ways to restore the spirit, the mind, the body. Often, a sense of physical ease can lead to creative ideas.

Local food, prepared by terrific chefs in the many restaurants and cafes, the allure of hiking Ruckle Park, the discovery of alternative and meditative health practices, the inspiration passed on by observation of artistic creativity...so many ways to imbibe the regenerative power of Salt Spring Island and the Southern Gulf Islands.

More info? Seeking a property on this special island? The Islands Trust, in place since 1974, did control growth on all the Gulf Islands. There is always opportunity, though. Call me!

liread33@gmail.com


---
April 18, 2018.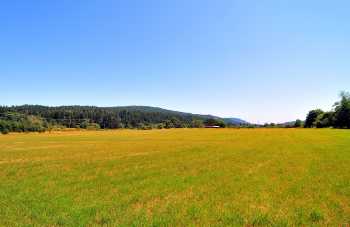 Agriculture is one of the important parts of the Salt Spring community...along with the Arts and the alternative health and wellness focus.

The Saturday Market, the Tuesday Farmer's Market, the farmgate stands, the Farm Dinners in the summer season, the Chamber sponsored Sip & Savour harvest celebration, the various groups seeking good outcomes and community support for agriculture (such as the Agricultural Alliance)...it all works to create a viable farming experience.

Thinking of buying a pastoral property and to trying your hand at sustainable small holding farming? Call me...let's look at some land parcels that will suit your ideas.

Orchards, vineyards, olive grove, berries, organic produce...free range egg production...sheep, animal husbandry...some serious farmers export food from Salt Spring...others sell locally.

In this hyper-connected global village we call our world, it may be more important than ever to keep that sustainable local farm model front and centre...what if supply lines vanished? Support of local farmers is a priority. It's an authentic "shop local" initiative.

More info? Call me.


---
April 15, 2018.

Looking for a farm acreage, with opportunity to create a vineyard? This sunny "south end" gem already has organic blueberries and a cherry orchard...add the grapes. Amazing opportunity!



Looking for an authentic rural holding in the heart of the beautiful Fulford Valley? Here is a gem, with 36 acres of sunny and gently sloping land, with large level expanses. A forest enclave is part of this gem...walk your own trails, beside serene Fulford Creek.



The two bed/two bath custom home is a design borrowed from a cottage in Crete...very pleasing open plan living/dining, with kitchen "ell" off, plus bedrooms in opposite wings. Large and inviting entry/foyer hallway. Easy access from living to sunny patio areas. Fenced courtyard at entrance, with reflecting pond. Separate garage plus separate studio...all connecting to the main home. An appealing feature is the bell tower.



An organic blueberry area generates a terrific crop and is an income producer. Current owners have also planted a cherry orchard. Adjacent to two exceptional vineyard/winery properties, and to an olive grove, one could consider planting grapes and joining the vineyards that are currently thriving on Salt Spring.



Or...? You decide. A short stroll takes you to Burgoyne Valley Park and to the ocean at Burgoyne Bay...keep a boat on a mooring buoy here, and enjoy summer swimming.

A perfect location for your farming ideas. Would also make a great studio location for an artist...be on the studio tour.

24 hour notice for viewings appreciated.


---
April 10, 2018.



Luxury is an interesting word. Leafing through luxury home magazines, there are a lot of homes with marble, state of the art kitchens, spa style bathrooms, pool complexes...these are luxurious.

For Salt Spring and the Southern Gulf Islands, although there are estate style properties, the "luxury" label might better apply to intangibles: a sense of space, quiet, privacy, calm.

The natural world has been preserved on the Gulf Islands...the Islands Trust (created in 1974 by the provincial government) is there to "preserve and protect" the environmental beauties of the Gulf Islands, for the benefit of all B.C. residents.

No "big box" stores. No neon signs. A Village that cannot expand its designated boundaries (set in place in 1974). One hotel, one motel, nine resorts, eight Townhome developments...and that's "it".

The Trust was created to preserve the "Park" and growth has been strictly controlled since 1974, via strong zoning/strict bylaws. The Trust is appreciated by islanders.

So: "luxury"...means something different for everyone, but in this always on digital universe we now inhabit, with virtual, meshed, augmented realities, perhaps true luxury is to savour the time tunnel of 1974.

Catch the vibe of Salt Spring and the Gulf Islands! Only real reality here.


---
April 6, 2018.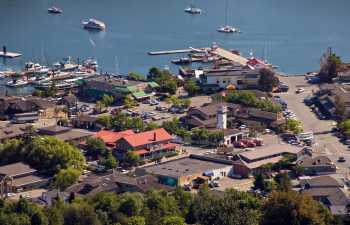 Spring creates the beauty we enjoy on these special Gulf Islands. It also encourages us to erase Winter's hibernations.

Earth Day is celebrated on April 22nd. Several different groups are working to "spruce up" Ganges Village.

The Chamber is working on an initiative called Project Ganges, and a beginning part of this is to "clean/weed/paint" Ganges. Sign up as a helper on Earth Day Weekend.

Volunteers are a hugely important part of Salt Spring. The things we enjoy (ArtSpring, the Library, the indoor pool, the pathways linking seaside and upper Villages) have all been thought about and undertaken by volunteers. Three cheers!

A Ganges Village clean-up is a good start and will lead to other "volunteer" suggestions/opportunities, for Project Ganges.

The form of governance (Islands Trust and CRD), not a municipality, means the Islanders themselves create the sense of community.

So...Spring Cleaning on a Village scale...see you on Earth Day Weekend.

More details? Check the Chamber office or the website. And...thank you!


---
April 2, 2018.

West Coast Contemporary dream home, with inspiring panoramic views...just move in!



A dynamic west coast contemporary home awaits your pleasure...and with an inspiring ocean/islands/mountains panoramic view.

Sunny privacy on 3+ acres...close to Ganges Village...yet serenely apart.



Entry foyer leads to entertainment dining, cook's designed kitchen, library/niche, plus to expansive living with stone feature fireplace. Everywhere is the dramatic viewscape! Easy access to spacious decking, with hot tub.



Master/ensuite, plus two guest bedrooms and full bath (currently, one guest bedroom is a home office).



Wood floors, skylights, vaulted ceiling...this home is ready to move into and to live with flair.

Lower daylight workshop and bounteous storage.

Natural, easy-care landscaping, a mix of west coast forest and Arbutus groves.

The plus? Great studio, plus workshop, plus large storage structure (place for the classic cars?)...and all separately sited from the home. Perfect for an artist, home hobbyist, yoga studio.

Your new home is waiting for your discovery...and your Salt Spring lifestyle pleasure.


---