Current Entries
---
June 28, 2018.



Canada Day, on July 1st, welcomes in the true summer experience across Canada.

Salt Spring enjoys some annual events leading up to "the day"...and it's great to celebrate Canada Day itself on Salt Spring. Don't miss the classic car show and the fireworks at dusk.

Saturday Market, Tuesday Farmers Market, ArtCraft at Mahon Hall, ArtSpring galleries, studio tours...everything is up and running for "the season", and awaiting your pleasure.

Farmgate stands and farm-to-plate dinners offer the experience of local and delicious home-grown foods. Wine tastings at vineyards, tastings of craft brewery and cideries...don't miss!

Live music venues in Ganges Village, local produce featured in the great restaurants found on Salt Spring, all the Ganges galleries are featuring amazing artistic inspirations...enjoy!

Whether lucky enough to live here, or a visitor newly savouring the Gulf Island experience, the summer season is the best on the great Pacific Northwest Coast. Enjoy Salt Spring Island and the Southern Gulf Islands.

In the heart of some of the best protected boating waters in the world, these island gems welcome you.


---
June 24, 2018.

Why Salt Spring?

Enjoy this video, created by a Vancouver based travel writer...I think he caught the Salt Spring vibe.




---
June 21, 2018.



Summer-summer is here!

Summer is officially with us...the calendar says so. The longest day of the year invites us to enjoy sunset glow, some star watching, and speaks the tongue of lush gardens, sparkling ocean, serene lakes, and that fullness of the natural world that summer brings.

So...it's a short season...catch the vibe and treat yourself to time out, time in the real world...park the smart phone...be a part of your summer world and do it whole-heartedly.

Enjoy.


---
June 18, 2018.

Very special oceanfront retreat property...waiting just for you, on serene Salt Spring Island!



The definition of charming! Oceanfront Panabode log cottage with two bedrooms, and wood burning woodstove.



Beautiful ocean views featuring Russell Island (part of the Gulf Islands National Park), and Moresby Island beyond. Sunny ocean view decking.



Lovely easy care one+ acre property. Close to Fulford Village and Ferry.



Ideal weekend or summer getaway, or live year-round in a beautiful setting!


---
June 15, 2018.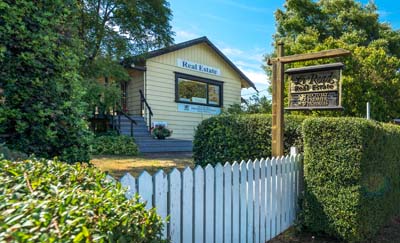 Here is some background, plus the outcome of today's June 15 changes to the Real Estate Services Act of B.C.

In mid-2015, it came to the attention of the then provincial government that a small real estate office in a neighbourhood of Vancouver (small number of realtors) were involved in an illegal practice ("shadow flipping").

In B.C. the Superintendent of Real Estate is appointed by the provincial government. The Real Estate Council administers the Act.

Between 2005 & 2016, the Council members were elected from people with a real estate background, & it was a self-regulatory body. (The Boards are under the jurisdiction of the Council. Individual offices are under the Boards).

After the "shadow flipping" came to light, the government stepped in & fired the Council & replaced the Superintendent. The government appointed new people to the Council and many did not have a real estate background.

Major franchise companies in that Vancouver neighbourhood had apparently complained to the Council about the small office, but nothing had been done. Appropriate, I think, that the Council was fired by the government. They did not do their oversight job.

However, this serious but not widespread item (involving a very few people with real estate licences) has evolved into a major over-haul of the entire Real Estate Services Act of B.C. (there are over 23,000 realtors throughout B.C.).

During the past two years, a lengthy study has been undertaken.

The first change takes place today, June 15th. On this date, Limited Dual Agency (in place since 1995) will no longer be allowed.

Limited Dual Agency allowed a realtor to act for both seller & buyer, in the same transaction, with the permission of both parties.

After today, June 15, a listing agent will not be able to represent a buyer for their listing.

After today, June 15, when a consumer contacts a listing agent on one of his/her listed properties, the agent can only offer factual information to the inquirer. If the potential buyer expresses further interest and wants a showing, with the intent of perhaps making an offer, the listing agent will have to refer this prospective buyer to another realtor. People working teams cannot refer to each other, & small offices may have to refer to competing offices. It will take time to work out the details of this significant change.

The important aspect of consumer protection is the foundation for these changes.

A potential buyer has the legal option to remain as an unrepresented party in a transaction, but this choice is being strongly discouraged by the Real Estate Council. New informational forms must be given to all parties considering being unrepresented and the wording seriously suggests that they should not choose this option.

I am continuing my stellar marketing work on behalf of all my listing clients, and I have put in place qualified & productive realtors to refer to. Everything is well in hand. I am ready for these significant changes.

The changes to the entire industry are very substantial, and some of them may not be in place until the end of this year. The first change is the banning of Limited Dual Agency on June 15. Many new contract and informational forms will be in place by then, too.

The bottom line of these two years of study groups and suggested changes appears to be: to shift a real estate agent's mindset from a sales model to a consultant role.

There are many changes facing the real estate industry: outcomes of technology shifts, robotics, demographic issues, rule changes...and this is in keeping with dramatic shifts in all businesses, in response to the Information Age dynamics.

In change lies opportunity. In a service industry, such as Real Estate, the bottom line is always about premier customer service. Rules are just the frame-work to deliver this consumer based service. More information? Be informed.


---
June 12, 2018.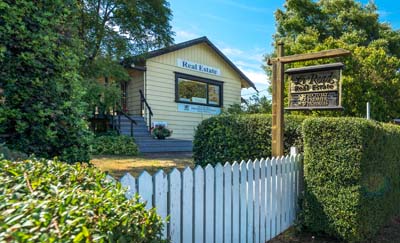 Sea to Sky Premier Properties is pleased to congratulate

Li Read

in achieving the Medallion Club sales award for 2017.

The Medallion Club recognizes the top 10% of the Vancouver Real Estate Board, in sales achievement.

When previously affiliated with the Victoria Board, Li was a consistent Gold Award winner, including receiving the President's Award for 10 consecutive years of Gold Award achievement. The Gold Award is the Victoria Board's recognition of the top 10% of that Board (the Victoria Board currently has approximately 1300 members).

Now affiliated with the Vancouver Board (since 2008), Li's achievement of the Medallion Club sales award recognizes her in the top 10% of the Vancouver Board (there are currently approximately 14,000 members in the Vancouver Board).

Li Read also achieved the Medallion Award in 2016, and the Vancouver Board President's Award (Individual) for 2016 (ranking 72nd in individual / non-team sales), and so placed in the top 1% of the Vancouver Board.

Sales awards are annual recognitions; they do not carry forward. Li's sales are Salt Spring Island sales; Li has lived and worked on Salt Spring, as a top selling real estate agent, since 1989. The Sea to Sky Premier Properties branch office, of which Li is a Managing Broker (since 2009), is located across from the Ganges Marina.

Thinking of selling? Seeking to buy? Call Li Read, and discover the difference!

Local Presence...International Connections.


---
June 8, 2018.

Character Home awaits your pleasure...a rural gem.



Seeking a country cottage-home, with exceptional charm and an easy lifestyle?



Here is a gem on a sunny and private 2.36 acres...arable land here, if you would appreciate a garden opportunity.



2 bed/2 bath (master ensuite), spacious living, sweet kitchen with dining off, mudroom/laundry, plus French doors out to covered verandah style deck. Wood floors.



The allure of yesteryear with convenience of today.

Separate studio (perfect for an artist or home occupation).

Deer fenced around home. Large pond, pastoral meadow, forest privacy. Close to beach and mere minutes to Village.

A little gem, awaiting your discovery...quick possession possible.


---
June 5, 2018.

Commercial opportunity awaits your pleasure. Ganges Village cannot expand...and here is a land/building parcel in a key location...plus a turn-key fine dining gem with a track record of satisfied and return customers. Yes...opportunity!



Popular restaurant in the heart of Seaside Ganges with award winning European cuisine & fine wines in an intimate setting inside a charming building.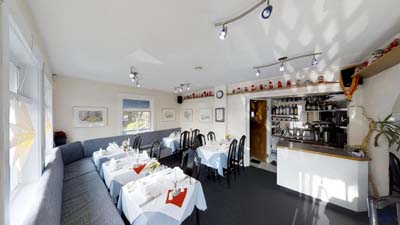 Price includes business, building and land.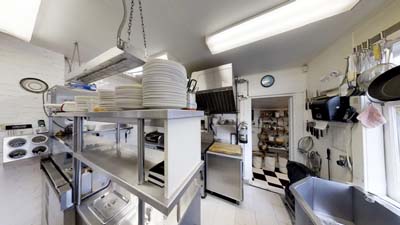 Summer patio. Open for dinner only. Established clientele.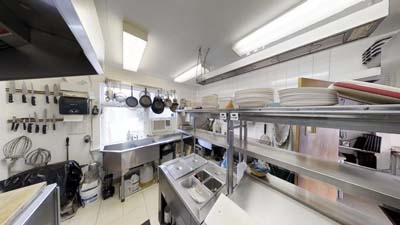 Do NOT disturb customers or staff. 48 hour notice required for all showings.

See Li for appts to view & more information.


---
June 2, 2018.

Seeking a rural/pastoral beauty, with renovated character home, in the beautiful Fulford Valley? Here it is! Just move in and enjoy.



Seeking an authentic character home? Beautifully restored/renovated by one of Salt Spring's premier architects, this gem is in the beautiful Fulford Valley, close to Fulford Harbour and to Burgoyne Bay Park.



Close to ferry to Victoria's Swartz Bay terminal, and to Fulford Village's charm. Mere minutes to Ganges Village, by car. The transit bus passes right by, too. Close to park trails, to tennis.



An heirloom farm property, with apple orchard...fenced pasture...creek. Water rights to creek, plus great well. Be self-sufficient here! Interested in a farm stand? Works here! Home occupations are encouraged on Salt Spring...artist? hobbyist? you decide!



Ready to just move into this 3 bed/2.5 bath home. Formal entry/foyer, spacious living, feature fireplace, dining off...country kitchen, separate laundry/mudroom. Yesteryear with updated features. Valley and mountain views...sunny privacy.

You will love this!


---