Current Entries
---
December 28, 2019.

Seeking a new lifestyle on special Salt Spring Island? Consider this: a popular oceanfront B&B opportunity awaits your discovery.



Located on the shore of Fulford Harbour, this prime beach front property features a private, peaceful, rural setting providing a front door seat to the sights and sounds of the sea.



Eleven steps to our shell-laden beach puts beach combing, crabbing, kayaking and seasonal swimming at your front door. There is summer moorage potential via a mooring buoy.

The star filled sky, exquisite sunrises, moonlight glistening and the ever changing seascapes are to be enjoyed through-out the seasons.



Large decks surrounding the house provide ample opportunity to enjoy outdoor living in the moderate climate of Salt Spring. Oceanside hot tub with a view!



This lovely beachside home offers 4 bedrooms. Three bedrooms feature an ensuite, the kitchen with oversized windows offers a great view with a walk-in pantry, and the extensive glass across the front of the house provides great all season light. It is ideal for extended family accommodation, or entertaining visitors and friends.

The layout of this house with large rooms makes it very attractive for the creative mind to adapt the rooms for various uses such as a media room, studio/office, games room etc.

There is a separate 1 bedroom suite on the upper floor featuring its own private deck.

Property is easy care, with naturalized attractive landscaping, featuring a year round running creek. Water sources keep landscaping lush and green year round.

This home would easily adapt to accommodate a home studio business, wellness studio or B&B. Current owners are presently operating a B&B with consistent success. Very close to the Fulford Ferry for trips to Sidney/Victoria, only 1.3 km. from the Fulford/Ganges Road.

See Li soon for more information. Appointments to view are preferred, as owner does a popular B&B business, here.


---
December 23, 2019.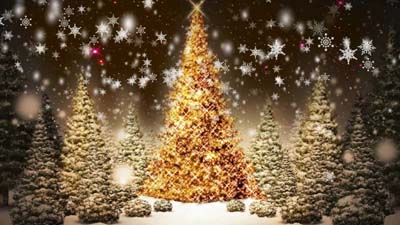 "I will light candles this Christmas:

Candles of joy despite all sadness,

Candles of hope where despair keeps watch,

Candles of courage for fears ever present,

Candles of peace for tempest-tossed days,

Candles of grace to ease heavy burdens,

Candles of love to inspire all my living,

Candles that will burn the whole year through."

(Howard Thurman: Meditations of the Heart).


---
December 18, 2019.

Classic home, on sunny acreage...be self-sufficient here...a manor lifestyle to enjoy.



Seeking the unique and the beautiful? Here it is: an heirloom property on Salt Spring Island.



A sunny and private 10+ acres, in a premier rural neighbourhood, close to Village, to lake, to theatre, to golf.



Totally upgraded by current owners (only the second owners of this historic property), yet retaining the appeal and charm of the architect designed home.



Initially home to a British family, working and living in China, designed and built by a Vancouver architect and contractor, the home enjoys an homage to an Edwardian-style ethic.

Main level: Formal entry/foyer, expansive living with feature fireplace and access to private garden patio, formal dining, recently renovated kitchen, plus guest bath, library/den, separate laundry/pantry.

Upper level: master-sitting with dressing room and ensuite bathroom. Three other bedrooms (one currently an office and another a sewing/craft room), plus full bathroom.

Lower level/basement: expansive storage, workshop, wine room, furnace room.

Wood floors, custom windows, yellow cedar panelling...a lovely homage to another time...an authentic character home...with all the required elements of a happy 21st Century lifestyle.

A priceless offering! The plus? possibility of subdividing. A further plus? Zoned for separate guest cottage & separate studio.

Live with grace and charm...easy care lifestyle!


---
December 16, 2019.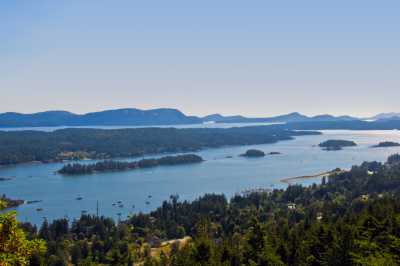 Continuing changes to the Real Estate Services Act of B.C. are mingling with the impact of technology that is affecting all business models.

The current changes to the real estate industry are speeding up the move from an agent centred to a consumer centric model.

All models of business organization are regrouping to match technology's search immediacy...real estate is no exception.

In June, 2018, the Limited Dual Agency sales model, in place since 1994, was removed from the Real Estate Services Act. A listing agent would be able to market their listings, to show their listings and to give factual information, but would not be able to represent a buyer for that listing. The listing agent would have to refer to a buyer's agent. This significant change is the one most evident to a consumer, but there are others. The key: to ensure best practices to make sure the consumer's interests are protected.

In 2020, in B.C., we may see the Superintendent of Real Estate and the Real Estate Council disappear as the oversight/regulatory body of the real estate industry. Oversight would be accomplished instead by the government regulatory body already in charge of credit unions, mortgage brokers, financial advisors. This will affect the role of boards and brokerages. It will affect the current model of continuing education, and also the role of managing brokers at the brokerages (companies).

These are significant changes, and they are coupled with the continuing evolution of the business due to technology's impacts.

Change is the driver of the 21st Century. In change, lies opportunity. Change can bring uncertainty with it, until it's understood.

Real estate is an excellent hard asset investment, over time. Like any market, it is affected by societal and geopolitical events...it goes up and down. There are primary residence markets and secondary home/discretionary markets...with different sales rhythms.

The reason for the many changes? To protect the consumer, in one of their most important decisions: the purchase or sale of real estate.

More information on the changes and how they impact you? Call me.


---
December 12, 2019.

Seeking serenity? Desiring sunny privacy? Here it is...on special Salt Spring Island.



Seeking peace and beauty, close to all amenities and yet wonderfully private?



This 3.73 acre waterfront (generous and accessible shoreline) gem offers forest and garden areas...a tidal oceanfront beauty...a bird sanctuary area...warm swimming...canoeing and kayaking...close to Booth Bay.



Sunny (E/S/SW/W exposures), the stylish home enjoys many unique features...perfect for a professional couple working from home, or a serene family opportunity...perhaps a special B&B option.



Sunny and expansive view decking, separate seminar space if this is of interest, master ensuite in its own wing, open plan living/dining/kitchen, loft options (offices?), guest bed/bath.

Separate studio and separate guest opportunity. Adjacent park reserve further ensures privacy. Close to park hiking/walking trails (Harrison to Baker to Quarry).

Ready to move into and to enjoy! A Salt Spring discovery awaits your pleasure....


---
December 9, 2019.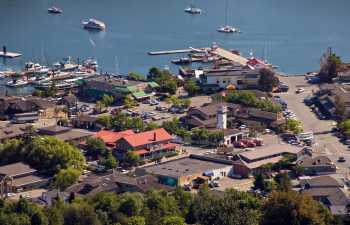 Shop Local. We hear this a lot, in smaller rural communities.

To shop local does mean one is supporting local businesses and thus is keeping the money circulating within the community...those small businesses trade with each other, send their children to local schools, support school sports and extracurricular events, gift food banks, support arts endeavours, and so on.

It's a circle and it starts with the consumer choosing to buy local...which feeds the success of the community as a whole. It is a choice.

Local choices are certainly about actual bricks & mortar businesses, but are also about Internet shopping. Do we look at items in a store-front and then seek a similar item online, purchased from elsewhere in the world? Who benefits then?

And yes...getting value for our expenditures is essential.

Our tech world continues to escalate in delivering both available choices and speed of acquisition.

We often hear that globalism is the basis of 21st Century business models. Hmmm.... Do we want to maintain a personalized community, one with a more individual orientation, one that supports the people who call this community home?

The consumer of goods, whatever they are, has the power to sustain a small community structure...and it is a choice.

And your thoughts are? Always welcome!


---
December 5, 2019.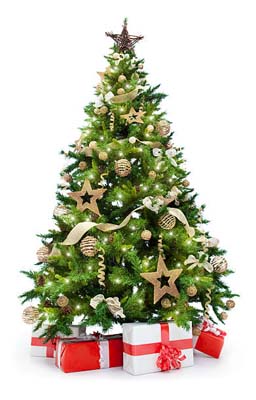 Today is the first celebration of Christmas holidays in Holland...special baked treats are a part of this. The Swedish Santa Lucia festival is on the 14th...the English celebrate the 12 Days of Christmas (December 24 to January 6)...the French make their main feast a Christmas Eve event...Germany introduced the idea of a Christmas Tree...the Scots celebrate New Year's (Hogmanay), and everything old must be swept out, to welcome in the new.

There are so many lovely celebratory events during this season. Special menus, baked treats, decorations, seasonal music are all a part of this.

Enjoy your traditions, whether with family, with friends, or perhaps on your own this season. It's different year-to-year...but the idea of sharing light and festivities is a good idea. Volunteer...adopt a family re gifting...spread cheer. It's about giving back. It's about taking part.

Remembering other festivals, while enjoying what is this year's version, is important.

So, follow the Dutch tradition and enjoy a special "speculaas" cookie! It's Sinterklaas day.


---
December 2, 2019.

Sophisticated cottage with exceptional ocean views...sunsets to inspire!



Here is a dream cottage on a 4.717 acre privately sited property, with spectacular panoramic ocean, islands, mountain views...mere minutes to services/amenities of Ganges Village...close to golf and indoor pool...to beach and to hiking/walking trails.



This gem is part of the prestigious Narrows West development...zoned for main home, separate guest cottage, studio. Enjoy this stylish cottage retreat immediately and consider concepts for your main home design later.



Open plan, vaulted ceiling, with custom windows that invite the view. Unique design features to please. Ask about the common property opportunities.



Ready to enjoy!


---