Current Entries
---
August 27, 2018.

Here are some great opportunities for your retirement pleasure...from 629,500 to 890,000...some with ocean views...some close to lovely beach...all close to Ganges Village amenities. Call me to view!



Very pretty, private and sunny 0.73 acre on corner of Churchill Road & Madrona Drive! Just steps to terrific beach access (see photos)!



Cottage/home gets some sea glimpses, offers 2 bedroom / 1 bath on main level plus another bedroom and bathroom on the lower (daylight) level.



On community water in area of quality homes! A great opportunity for summer/weekender use, now, a superb building lot for your retirement dream, later!

Don't delay on this gem!



Here is a custom home, ready to move into and call yours!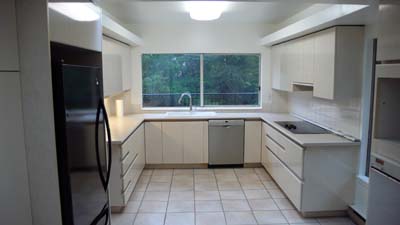 New carpet, freshly painted interior, exterior newly painted, new decking...this gem is ready to go.



Large living/dining, feature fireplace, sliders out to deck. Spacious office, country kitchen with breakfast area, mudroom entry off carport. Two bedrooms, master ensuite, plus full bath. Lovely formal entry/foyer...off inner courtyard...level entry access.



Lower garden level offers two bedrooms, full bath, storage. Create a suite here? Separate entrance.

Easy care landscaping, mainly level lot, treed privacy, on community water, close to Ganges Village and to all services/amenities. On bus route. A perfect retirement choice!

Let's check this one out soon. Sunny!



Just under two acres, one fenced to keep dogs in and deer out. Private road, established peach, cherry, plum, pear and apple trees in manicured garden.



House restructured with top quality by local builder Dave Renik. Ground floor bedroom with full en-suite. Two huge bedrooms and large bathroom upstairs. Open kitchen and dining.



Walk to beach and golf. A gem.



Seeking the very best of a Townhome lifestyle, with serene garden and dramatic Harbour views, and many custom features? Enjoy this light-filled and fine designed home...ready to just move into.



Offering three bed/three bath, open plan living/dining, super kitchen, deck and patio spaces to savour all day sun.



Walk to Ganges Villages, keep your boat at nearby Marina, close to restaurants, galleries, parks...golf, indoor pool are close by.



City convenience and style with rural ambiance and charm...a perfect lifestyle choice.

Easy to view this gem...call for appointment to discover your next adventure...you are home.


---
August 23, 2018.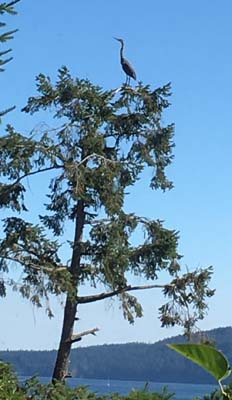 The thing about looking up, looking forward, is that you arrive in some interesting places.

Am not sure why this Heron is perched at the top of an eagle tree...he should be standing on the shoreline, very still, waiting to dart at unsuspecting minnows.

Maybe we should all be mirroring this Heron...looking forward/looking up.

The thing about 2018, the theme appears to be about serious societal change.

Block chain technology, machine learning, crypto-currencies, robotics, online commerce, 3-D printer technology...you name it, it's shifting.

Of course, in change lies opportunity.

The trick is to look forward, to be in synch with the rhythm of change, to seek it with enthusiasm. A tall order!

Meantime, here we sit, in a location that mirrors out and positively protects 1974. The Islands Trust, created in 1974 by the provincial government, had a 2017 referendum that saw 63% of Salt Springers deciding to retain that 1974 Governance status quo. Hmmm.....

2018 is the B.C. civic election year. On Salt Spring, we vote for two Trustees and one CRD representative. It's a four year term for those running in municipal and civic venues. Be informed...really pay attention to election platforms.

2018 may also be the year that ushers in the real 21st century. Will Salt Spring decide positively, for its elected representatives? Will islanders vote for people who can bridge the gap between 1974 & 2018?

Some here & now issues: water moratorium (which is stopping creation of several approved affordable housing/work rental construction projects), the cancellation of some vacation rental opportunities (needed, as short supply for tourism...which is the driver of retail activity), ferries overloads from both Fulford-Swartz and Vesuvius/Crofton routes, on a regular basis (is this because of commuters? Work on Salt Spring, but can't find accommodation?), plus lack of go-ahead to finish the SeaWalk, concern for the agricultural community, Harbour clean-up, need for a laundromat...and that's just a few issues needing addressed. Hmmm....

The Salt Spring lifestyle has been mostly "almost perfect". Going forward, setting things in place for future good outcomes, it's important to be aware of our civic election issues. Also important to be thoughtful about who to vote for and very essential to actually vote. Be informed. Act. No apathy. 2018 needs participation.

More info? It's already late August...time to listen as islanders declare their intention to run for public office. Make sure your questioning voice is heard.


---
August 20, 2018.

Superb rural property and stellar home...to be immediately enjoyed.



Seeking a stylish country home, in a pleasing rural valley, mere minutes to all services/amenities in Ganges Village? Ready for you to move in and to enjoy the Salt Spring lifestyle?

Here is the very best pastoral property, ready for your discovery and enjoyment.



Dramatic great room concept: spacious living, feature stone fireplace, entertainment dining, cook's dream kitchen...easy access to patio areas...large mudroom/laundry area, formal entry/foyer, private master/ensuite, guest bed and full bath...and then...



...and then potential to continue the current use as a stellar B&B/vacation rental "suite"... private entrance, private patio courtyard...or this becomes the perfect guest/inlaw self-contained suite...or, include into the main home floorplan (easy to do), if family dynamics encourage this.

The link between the B&B spacious suite is currently an office...this floorplan would be highly suitable for a professional couple working from home.



Lovely valley and mountain views...all day sun exposures, sunset vistas. The plus? Super studio space, plus double garage, plus garden delights (including feature pond), orchard, fenced veggie garden, outbuildings.

Great rural neighbourhood...be a part of this special area.

Let's view today!


---
August 15, 2018.



So...is 2018 one of those societal shift years, in the same way that we consider 1968 to have been? Could be...might take till 2020 to make that judgment call.

Meantime, some interesting changes:


in the past, boating in these protected waters of this part of the Pacific Northwest Coast (the part of Georgia Strait now known as the Salish Sea) was very common. Large or small, sail or power, to set off to Desolation Sound, trying out small anchorages en route, was an established summer outcome for city dwellers. Charters were also a viable business model. Now, marinas up & down this coastal region are less busy, fewer large boats are in evidence, and those who kayak or paddle board are now in the majority. Is this a Millennial thing? Seeking experiences, not wanting to be tied to large expensive (purchase & maintenance) items? One can lease and do a bare boat charter. Or, if a kayaker, it sits on the car rack and can go anywhere desired by the user...a lean business model. Hmmm.... Change, in any case.


it's now known that anytime one uses Google, one's exact location is pin-pointed. Does this matter? Does it matter that the easy central "hub" in the home is always on, can "connect" with all our smart appliances, can listen in on our conversations when it appears to be "off"? Where does the information gathered go? Is it just a stream-lined intrusive marketing ploy, or is it about control? Marshall McLuhan alerted us in the 1970s that the medium is the message. Perhaps we need to revisit his work, with our post-Internet eyes?


the sharing economy is most obvious with airb&b, uber and lift...accommodations and transportation. What about 3-D printers making warehouse storage facilities obsolete? What about the empty malls as online shopping further destroys a previous sales model? What about the lack of an editing function with online news? Many people think what they see on the internet must be so. Hmmmm..... So, information available off your smart phone brings you the world...but it also isolates you...you are a single user searcher. We are social animals, according to that Ancient Greek philosopher, Aristotle. So, how does it work out, if currently it's data searching but in isolation?


block chain technology is worth taking a look at. It may have repercussions for currencies (crypto currency models are perfecting), and is an acceptance of the idea of one repository for all information. Is this the total end of privacy as it was known even as recently as 2000? Are machines already faster/smarter than people? Robotics is key to this...machine learning is big business. Some time ago, someone working in the field of artificial intelligence posed a question: will machines look at humans as pets or pests? Hmmm.... We may be, it appears, in the midst of a science fiction documentary.

Lots to ponder...and it's only August.

Maybe it's lucky that the Islands Trust was created in 1974, to preserve and protect the Gulf Islands. The natural environment was protected from growth. Perhaps, though, the real gift of the Trust was that it also preserved a 1974 way of life...based on authentic community.

Lots of opinion on the Islands...but also great underlying community spirit. Conversations (arguments) take place in coffee shops...no anonymity here! Someone in trouble? The Islanders are there to offer help, asap.

Hmmm...maybe a blueprint to model out? I call such apart-yet-connected regions "pocket places".

Welcome to Salt Spring's pocket!


---
August 10, 2018.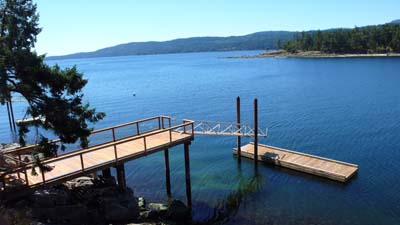 Mid-moments in summer-summer are underway. The entire season (late Spring to early Fall) is the very best that the great Pacific Northwest Coast can offer...with authentic summer being its amazing self.

The Southern Gulf Islands are in the heart of some of the best protected boating waters in the world. Sail, power, kayak, paddle board, canoe...delight yourself with the many coves, bays, sweeps of beach, private islands that you will see on your water meanderings of these islands.

Hiking/walking is your pleasure? On Salt Spring? Choose from: Ruckle Park, Mt Erskine Park, Channel Ridge trail system, Mt Maxwell Park, Harrison-Baker-Quarry trail system, Burgoyne Bay Park, Mill Farm Park...all a little different.

Beachcombing is your thing? Vesuvius, Fernwood, Beddis, Drummond Park, Beachside...sunsets from some of these gems! Ocean swimming, too.

Lakes to swim in? Weston, Stowell, Cusheon, St Mary. Ahhhh...the tide is always in.

Yes, it's really true...Salt Spring is captured in 1974 (thank you, Islands Trust). Wherever you stay (hotel, motel, resort, B&B, vacation rental, tenting campground), you will enjoy a yesteryear experience. No "big box" environments here....

A foodie paradise awaits: farmgate stands, super restaurants choosing local ingredients, farmers markets, vineyards/wineries, cideries, olive grove, craft brewery...yes, yes, and more, please!

The rhythm of the Island is grounded in artistic expression. Painters, potters, ceramic artists, musicians, sculptors, fabric artists, writers, dancers, actors...this is an authentic artists community. Check out ArtCraft, ArtSpring, Ganges galleries, studios...be inspired.

Summer-summer is full of delicious offerings to tempt you...catch your vibe! The clock is ticking towards Fall.


---
August 7, 2018.

Exceptional lots/acreages...build your dream on one of these gems. Asking from $299,000 to $699,000. Call me!



Here is a rural semi-oceanfront opportunity on the tranquil east side of special Salt Spring Island! A lovely open and sunny 1.22 acre parcel (year round!), with a generous amount of land on the oceanside - main house site on the upside portion.



Panoramic views, lovely walk-on beach at low tide, and you can keep your boat on a mooring buoy (seasonal moorage), if desired.



A great opportunity!



Looking for a sunny oceanview acreage?



Drilled well and roughed in driveway in place. Bring your architect and let's walk this one soon.

Sunsets from this gem!



Walk or bicycle to Ganges Village, plus close to indoor pool, to high school, to many walking/hiking trails. All of Ganges' many services/amenities are close by...close to beach accesses, too, for warm ocean swimming.

Create your dream property here, and enjoy the special Salt Spring Island lifestyle.



Beautiful waterfront parcel (1.60 acres) with wide-angle view over Fulford Harbour. This is a continuation of the Fulford Valley and is open and sunny.



This property has a rural ambiance yet approximately 11 minutes to Ganges Village and 5 minutes from the ferry.



Opportunity to build a lovely family retreat.



Sunny 2.23 acres on Churchill Road. Walk to a great beach! Walk to Ganges. Close to all amenities.


Build your dream or purchase as an investment.



Lovely 2 acre property, walk to all of seaside Ganges shops & services.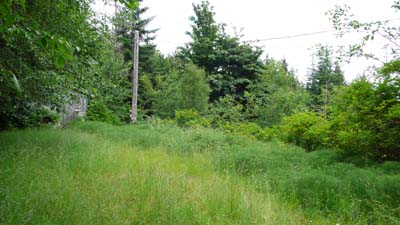 Bring your architect and walk this one soon.

A central, convenient location for your dream home or island getaway.


---
August 2, 2018.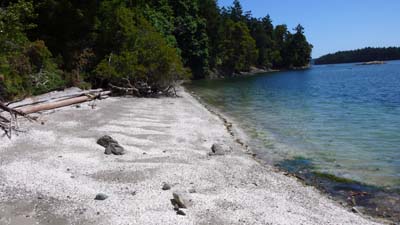 The B.C. Day holiday weekend is this coming weekend...time to enjoy the pleasures of Salt Spring!

Art is your passion? Be sure to check out ArtSpring's gallery offerings. Don't miss ArtCraft (in Mahon Hall)...this annual showcase features over 100 Gulf Island artists. Pick up a copy of the Studio Tour map at the Visitors Centre and visit the artists at their home studios. Enjoy the Ganges Village galleries: Venter Gallery, Fault Line Gallery, Gallery 8, Steffich Fine Art, Pegasus Gallery of Fine Art, Jill Louise Campbell Gallery, Salt Spring Gallery of Fine Art. Be inspired!

Love the natural world? Walk or hike Ruckle Park, Burgoyne Valley Park, Mill Farm Park, Mt Maxwell Park, Channel Ridge trail system, Mt Erskine trail system. Views, forest, the peace that the natural world gifts us with.

Always wanted to kayak to Chocolate Beach? Now's your moment! Scooter or electric bike tour of the Island? Why not?

Saturday Market, special weekend events, swimming at Drummond Children's Park beach, at Cusheon Lake, at Vesuvius Beach, at Fernwood Beach, at Bader's Beach...enjoy!

Summer patio dining? Auntie Pesto's, Piccolo's, Salt Spring Inn, Rock Salt, Moby's, Treehouse, Twig and Buoy. Coffee stops with patios/decks? Fernwood Cafe, Cafe Talia, TJ Beans, Barb's Bakery, Auntie Pesto's. And your faves are? Share!

It's the last holiday weekend of the summer-summer season...catch the special Salt Spring vibe.


---