Canada Magazine
Previous Page

Below are scans of the cover and my full page colour ad in Canada Magazine, which is published in the UK.

Launched in May 2010, Canada Magazine is the ONLY publication to serve the 1 million plus Britons who travel or move to the land of the maple leaf every year.

Packed with inspirational travel features and invaluable migration advice for Canada, the magazine is distributed exclusively through leading retailer WH Smith.

This is an example of my efforts to attract potential buyers from around the world.


---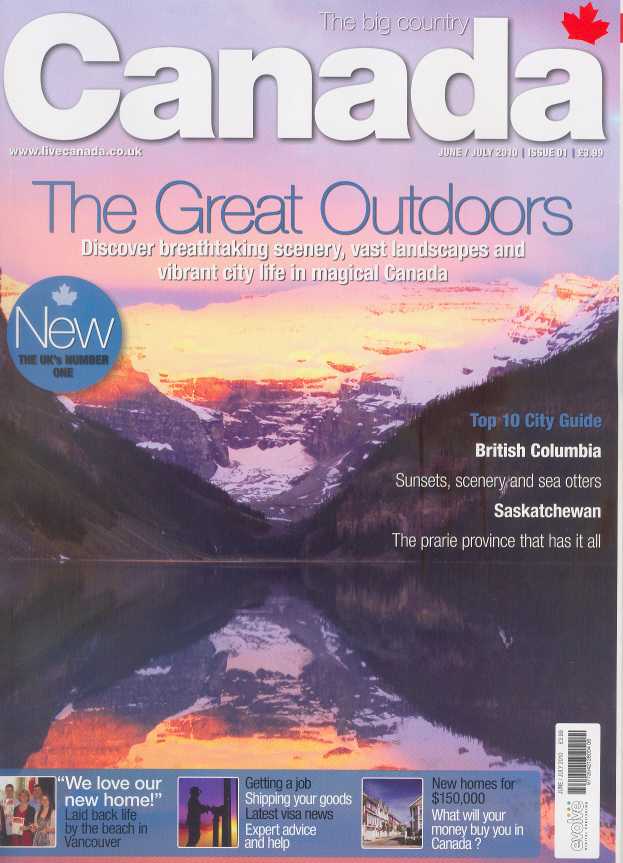 ---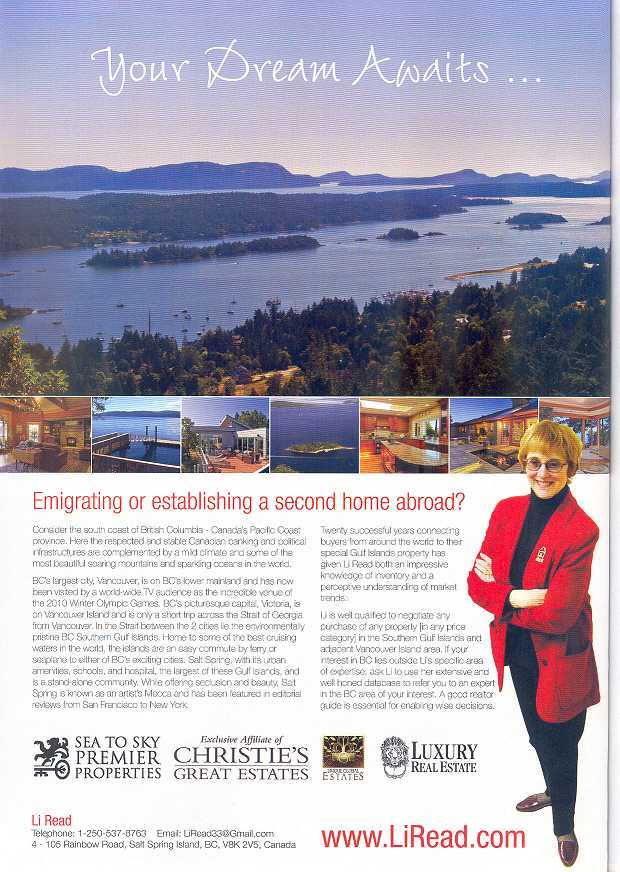 ---
Previous Page



Contact Li Read at Sea to Sky Premier Properties (Salt Spring), 4 - 105 Rainbow Road, Salt Spring Island, BC, V8K 2V5; Direct Tel: 1-250-537-7647